Bonjour!
As we take our client, Melanin Haircare, to Paris for the Natural Hair Academy show, we are reminded of how much we adore Paris (especially during the springtime).
Close your eyes and take a second…charming streets adorned with blossoming buds, enveloped in the aroma of freshly baked croissants, with views of the vintage architecture on the horizon, offering an effortless blend of the art, beauty and romance of the city. Springtime in Paris is that of a fairy tale, and if you're planning a trip, we thought we'd give you a list of some places you may not have visited before – a bit out of the way, a bit quirky, most definitely fun – and well, the road less traveled, after all.
NEIGHBORHOODS
Le Marais: A trendy neighborhood known for its distinctive charm and lively atmosphere. Wander through narrow, winding streets lined with quirky boutiques, art galleries, and charming cafés. Le Marais embodies the true essence of Parisian life and is a favorite among locals.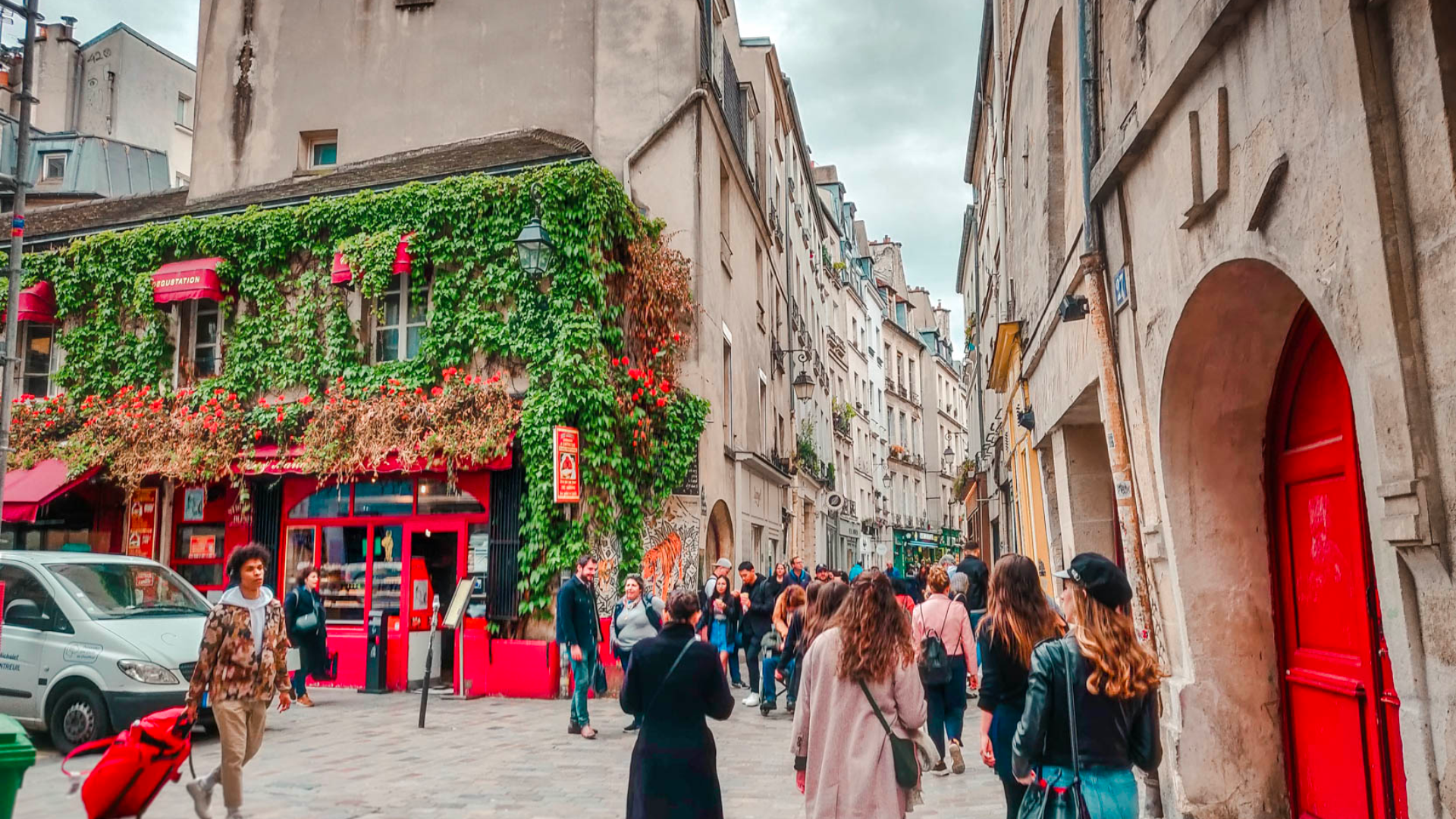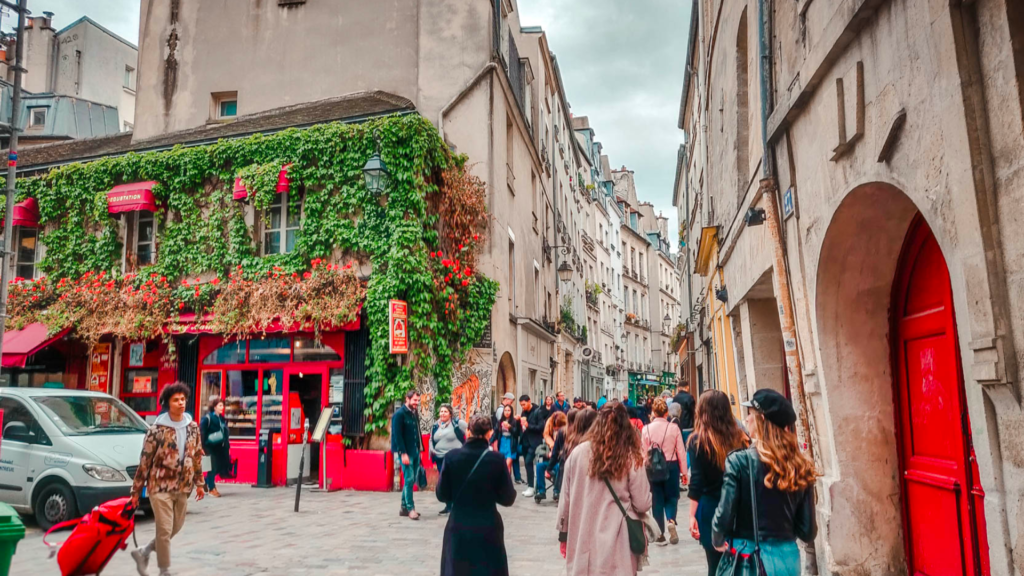 Canal Saint-Martin: Escape the city's hustle and bustle and take a stroll along the picturesque Canal Saint-Martin. This hidden gem offers a peaceful retreat that feels worlds away from the city center.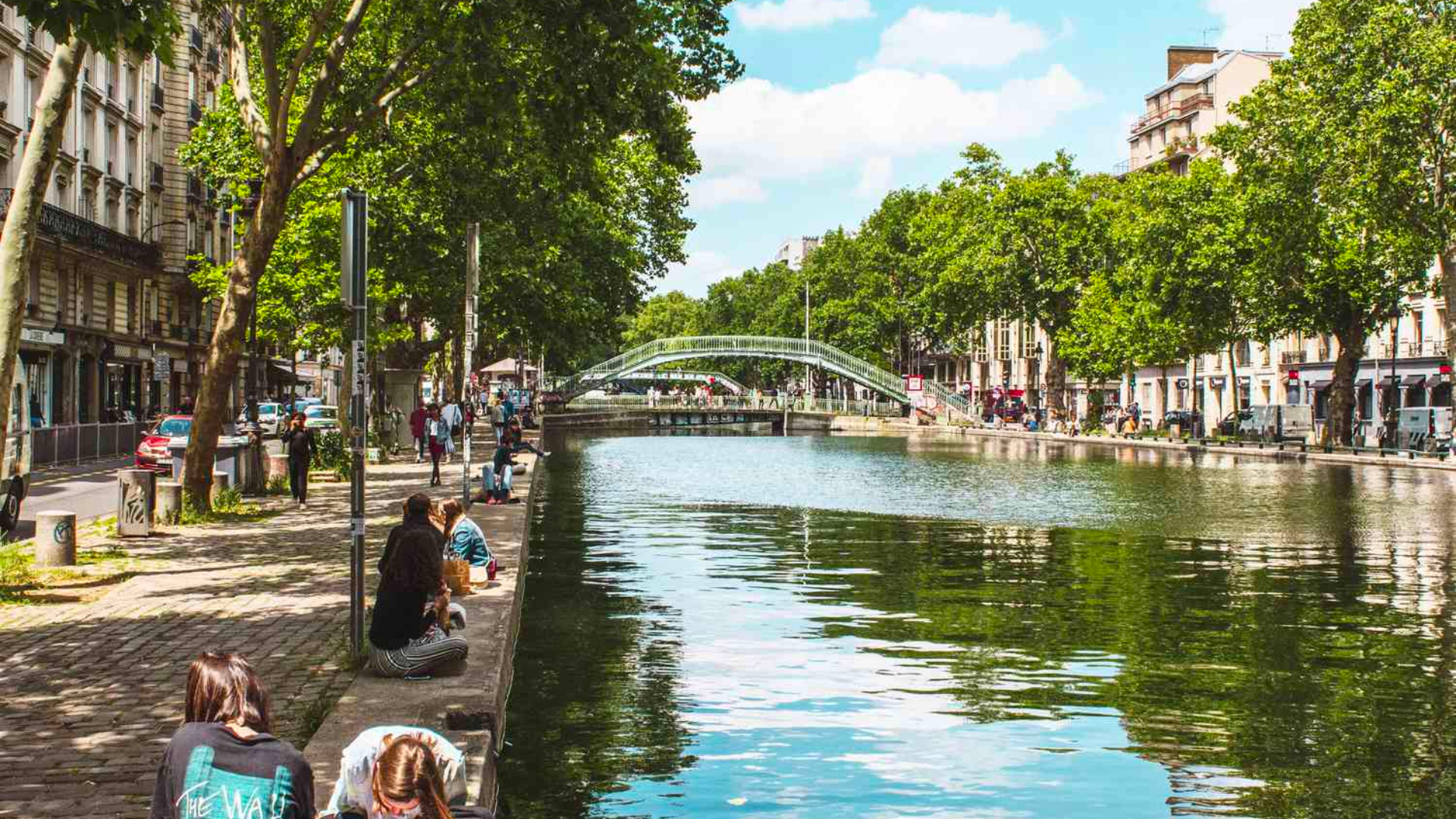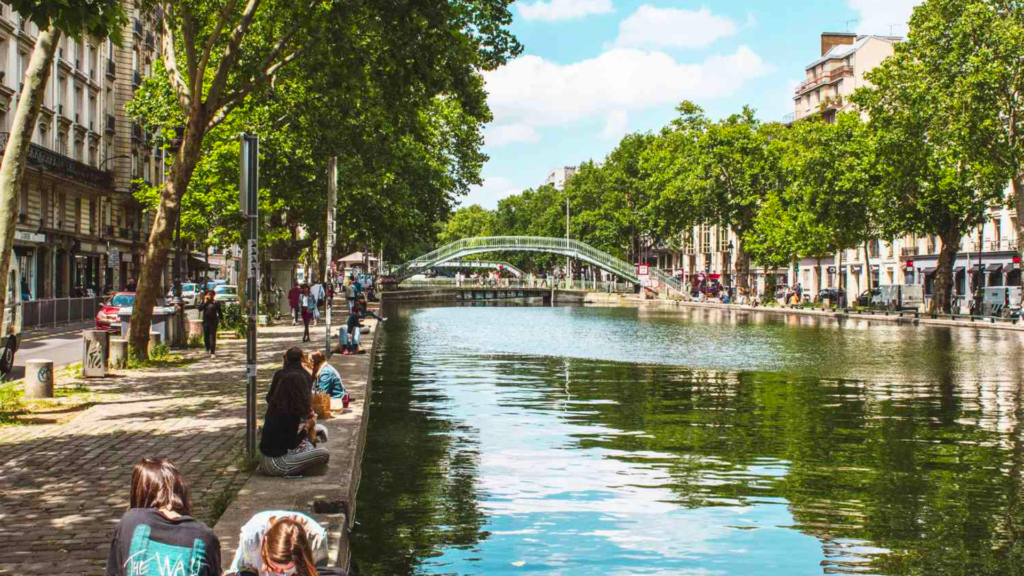 Parc des Buttes-Chaumont: Check out the parks' rolling hills, serene lake, cascading waterfalls, and a charming temple perched atop a hill, offering breathtaking panoramic views of the city.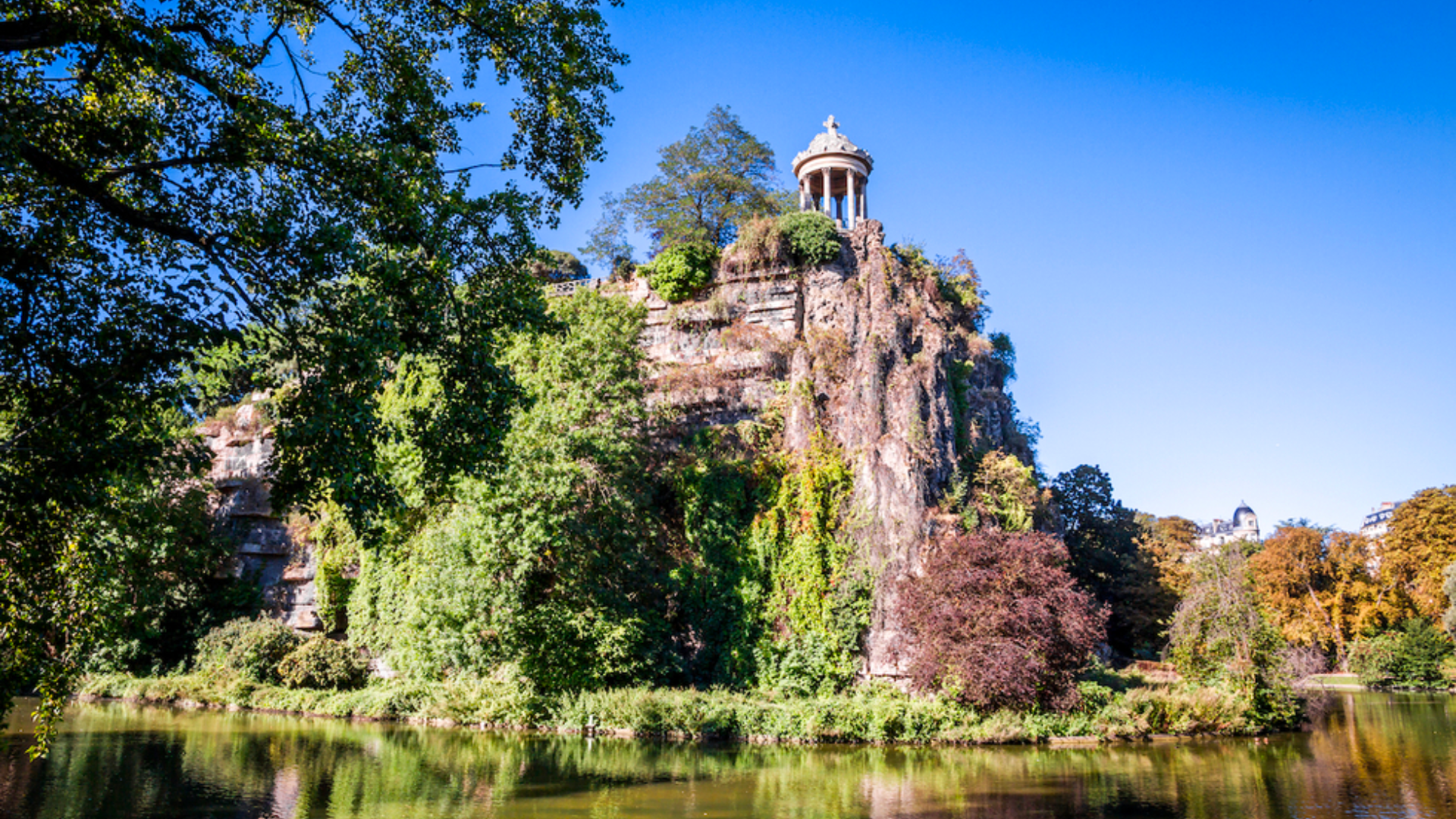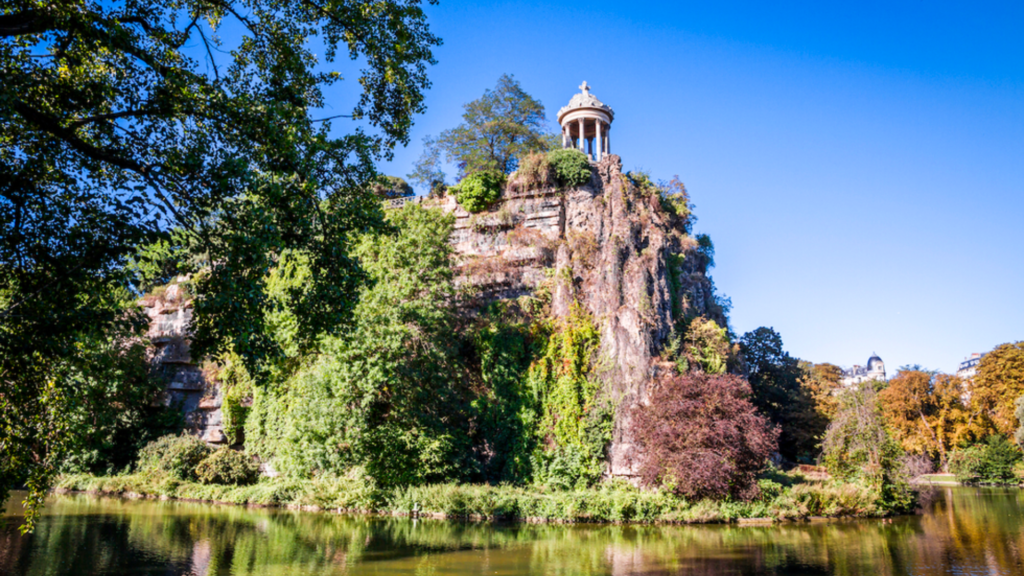 Promenade Plantée: Walk above the bustling city streets on this elevated park, the inspiration behind the New York High Line. Follow the path of the old Vincennes railway line, now transformed into a tranquil oasis adorned with flowers, trees, and charming gardens.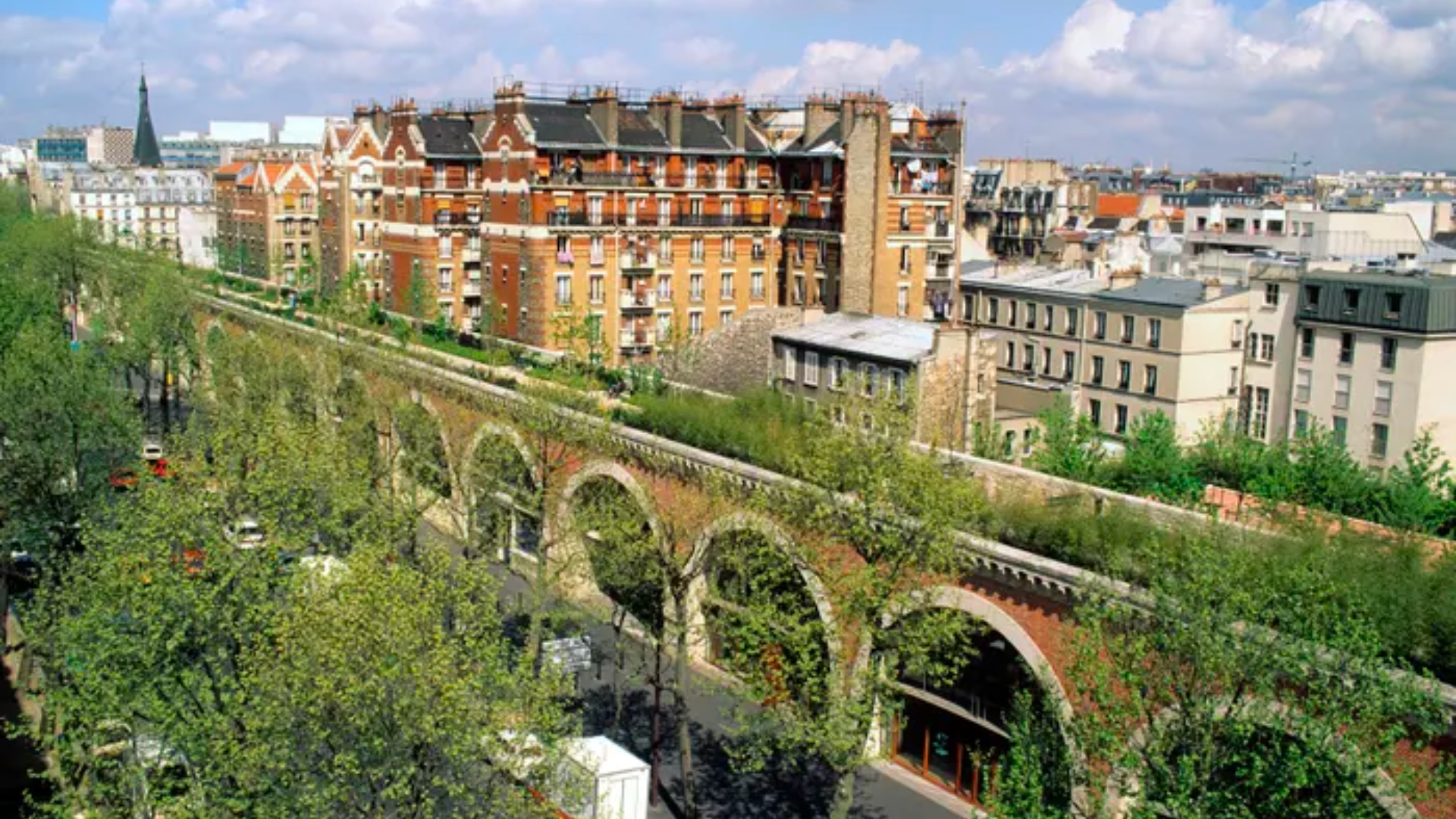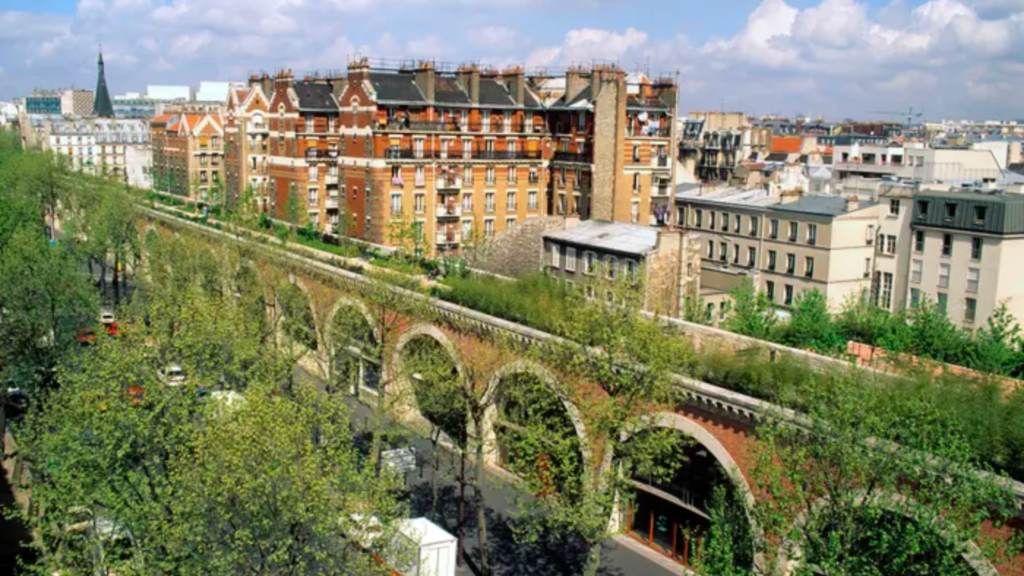 Parc Monceau: An elegant park with a picturesque landscape that features a variety of architectural styles, including a Roman colonnade, a Chinese pagoda, and a Corinthian rotunda.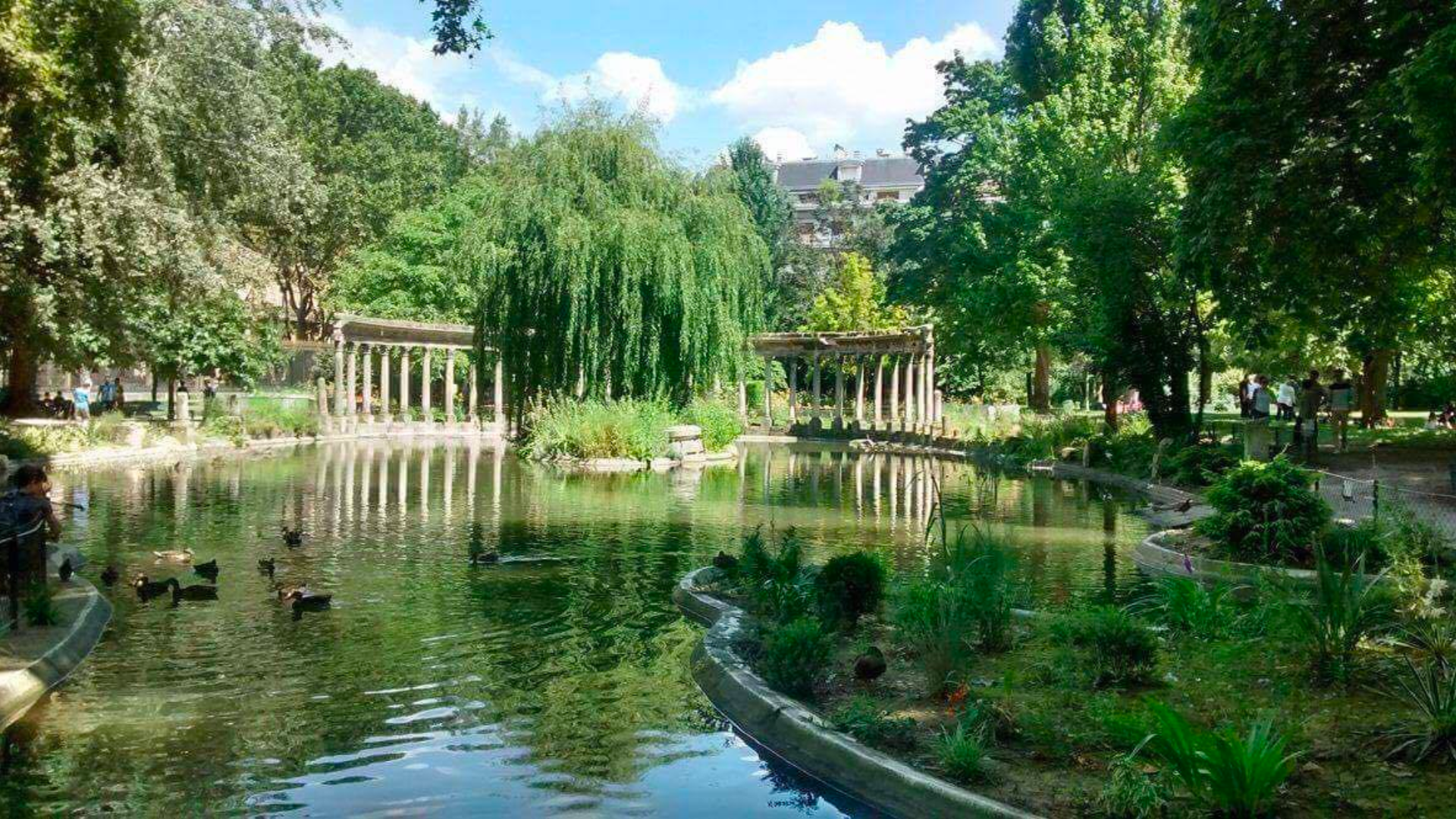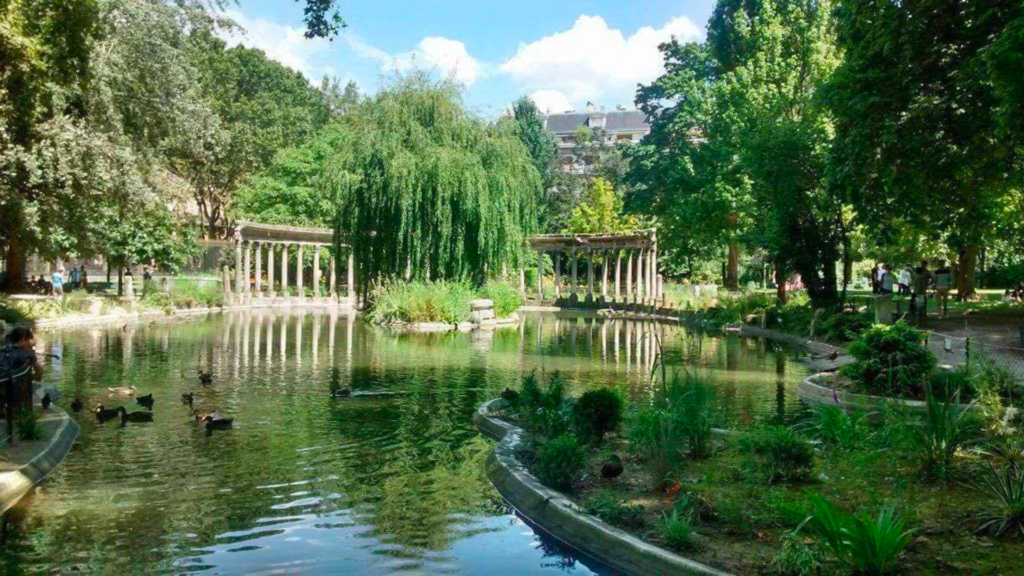 Belleville: Discover the vibrant and multicultural neighborhood of Belleville, known for its artistic spirit and diverse community. Explore its lively streets adorned with colorful street art, visit contemporary art galleries, and sample international cuisine at local eateries. Belleville offers a refreshing and authentic experience away from the typical tourist hotspots.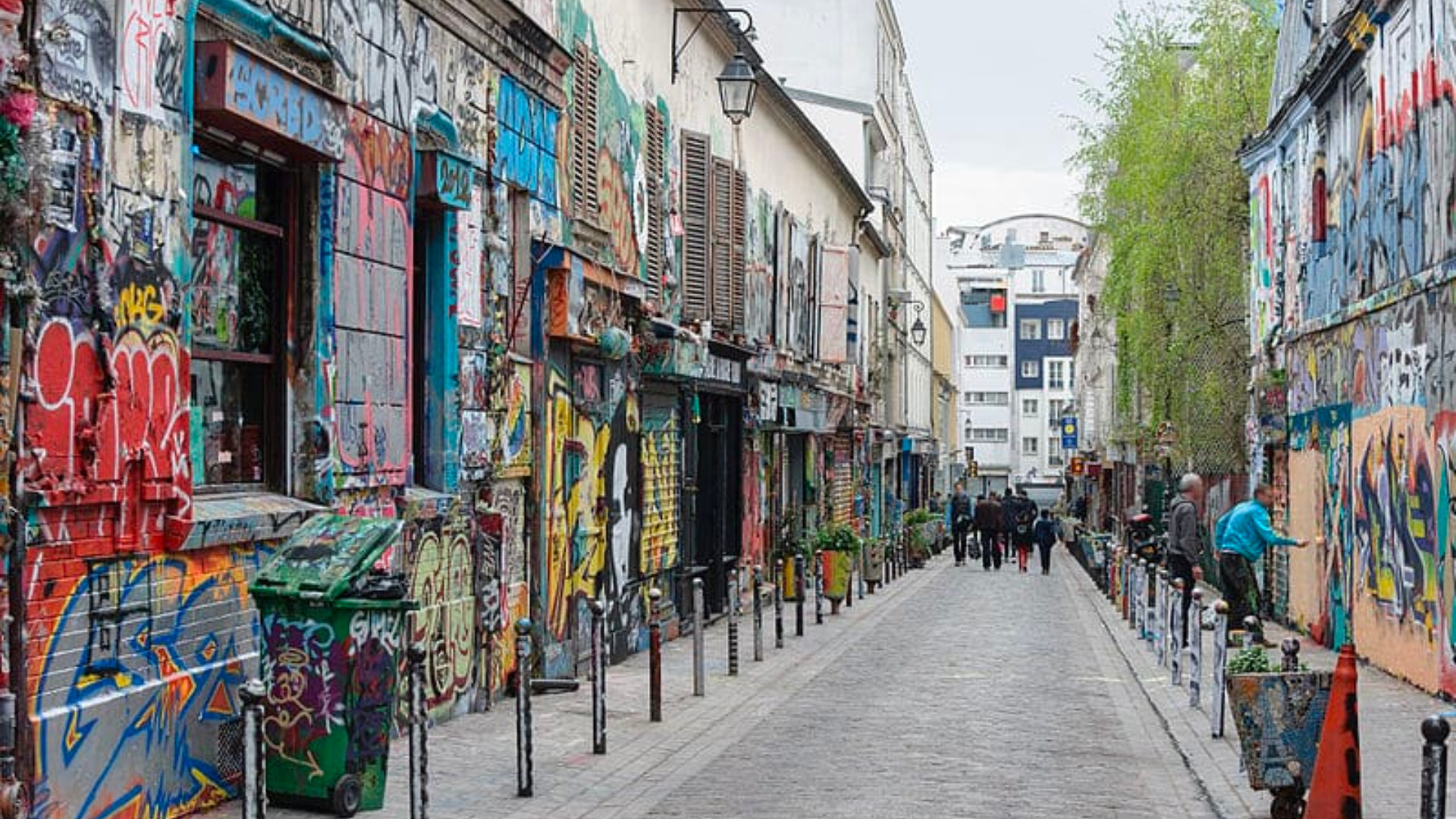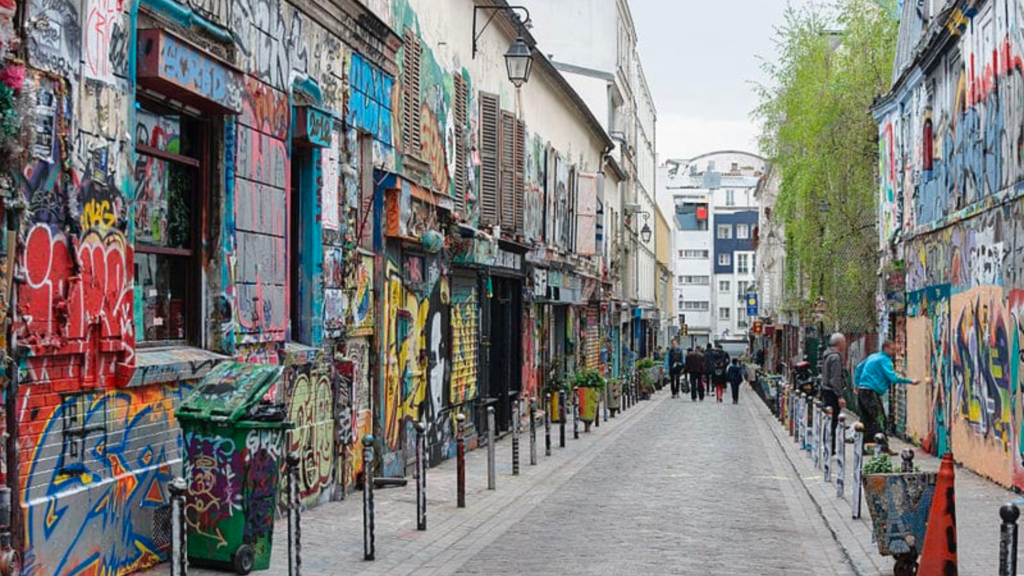 Oberkampf: This part of the city is a hub of creativity. Lively and hip, known for its vibrant atmosphere and artistic energy, it offers a dynamic blend of trendy bars, restaurants, and eclectic shops, attracting a young and diverse crowd.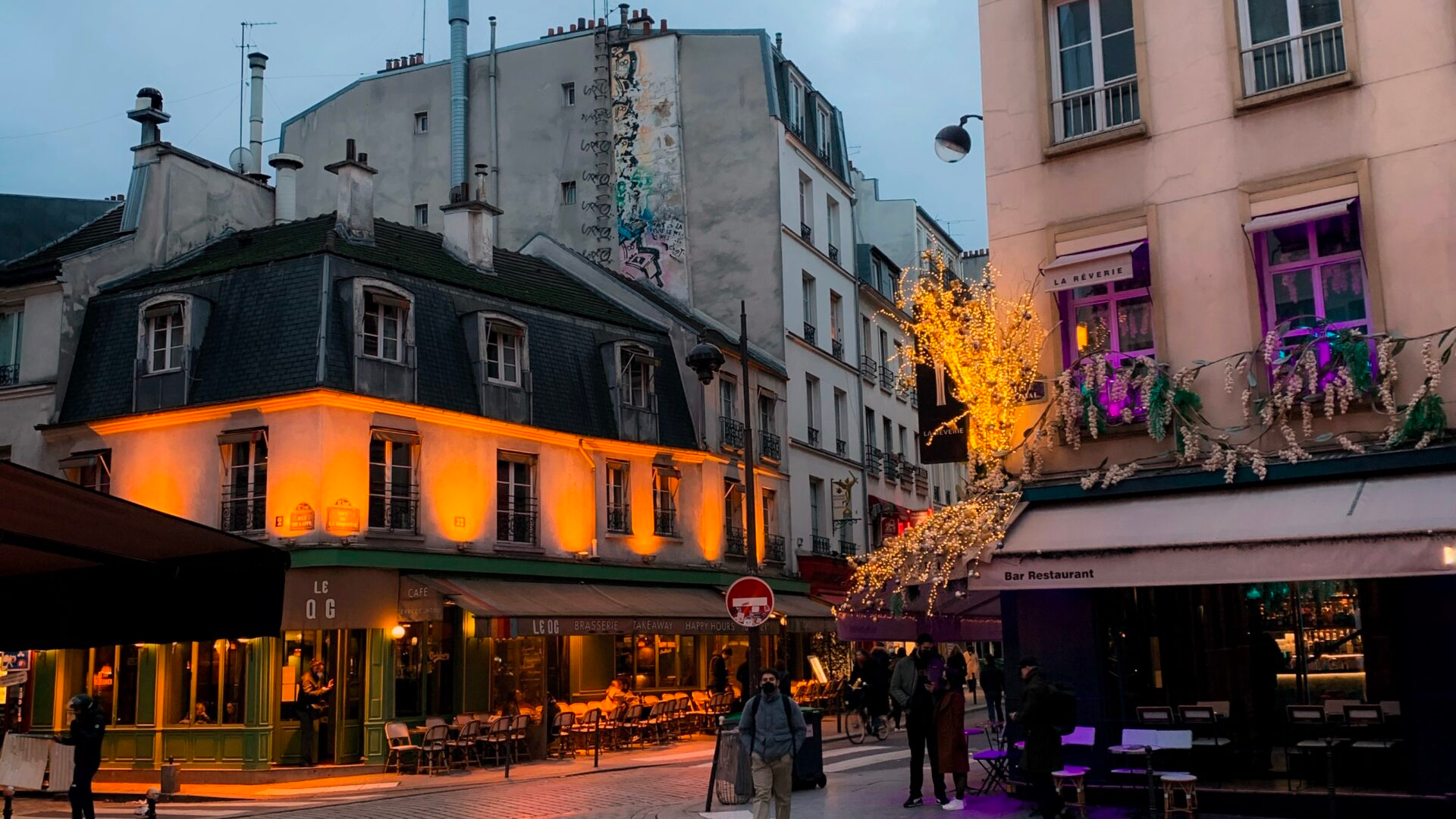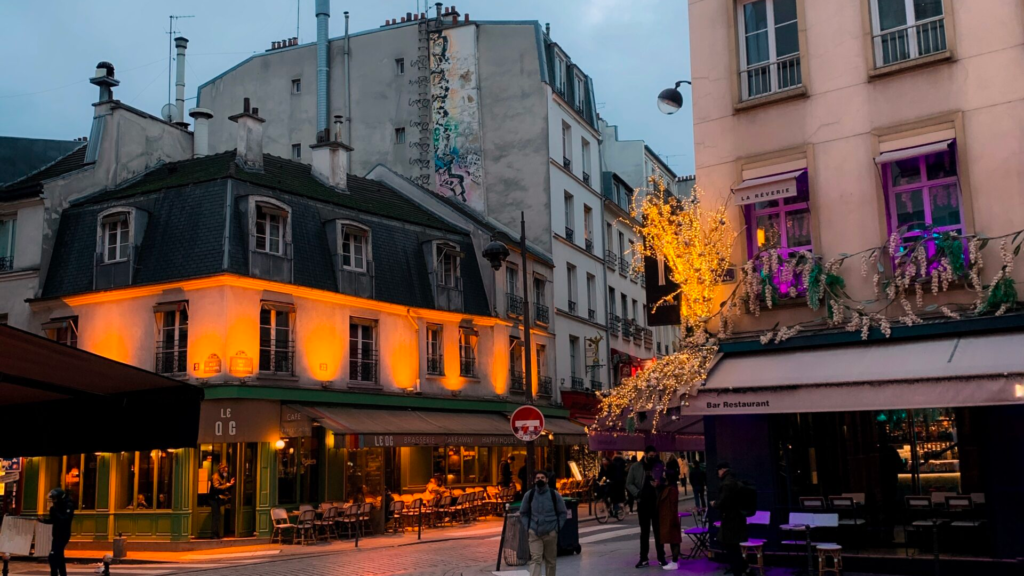 HOTELS
Hôtel Particulier Montmartre: The Hôtel Particulier Montmartre is the city's smallest and most private of Parisian hotels.  Nestled in a haven of greenery that used to belong to the Hermes family, this hotel is a sophisticated, timeless treasure in the district of Montmartre.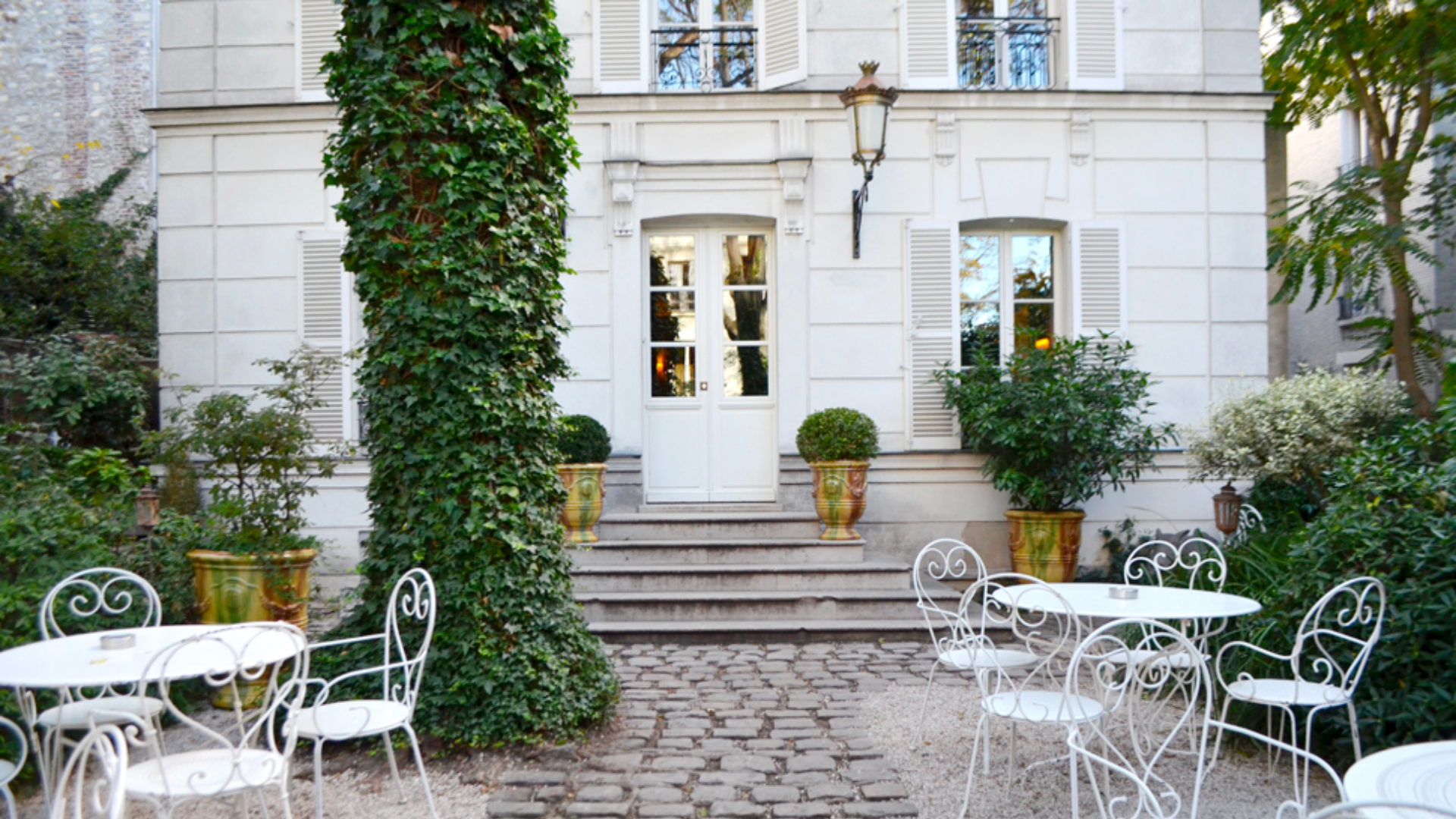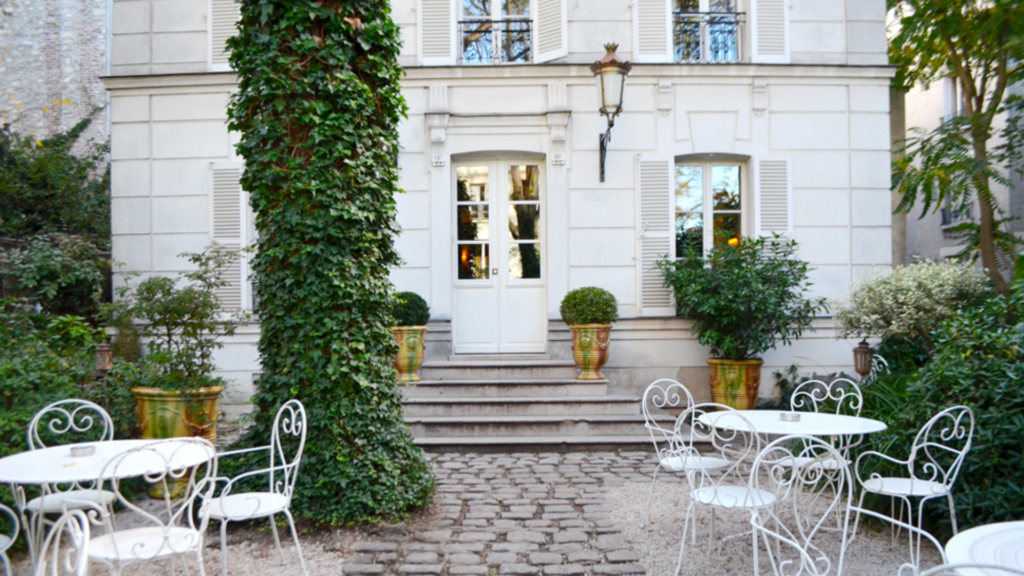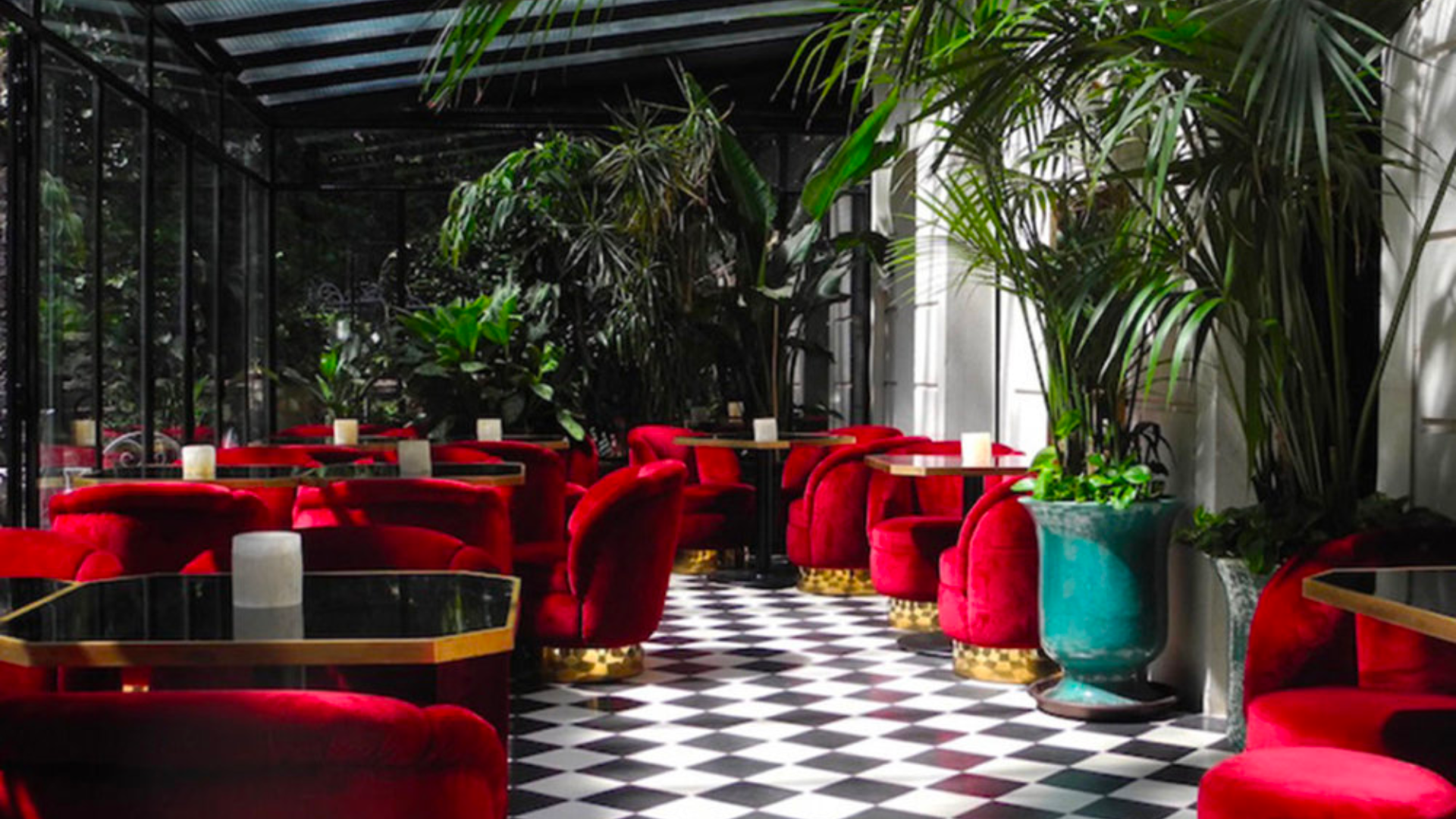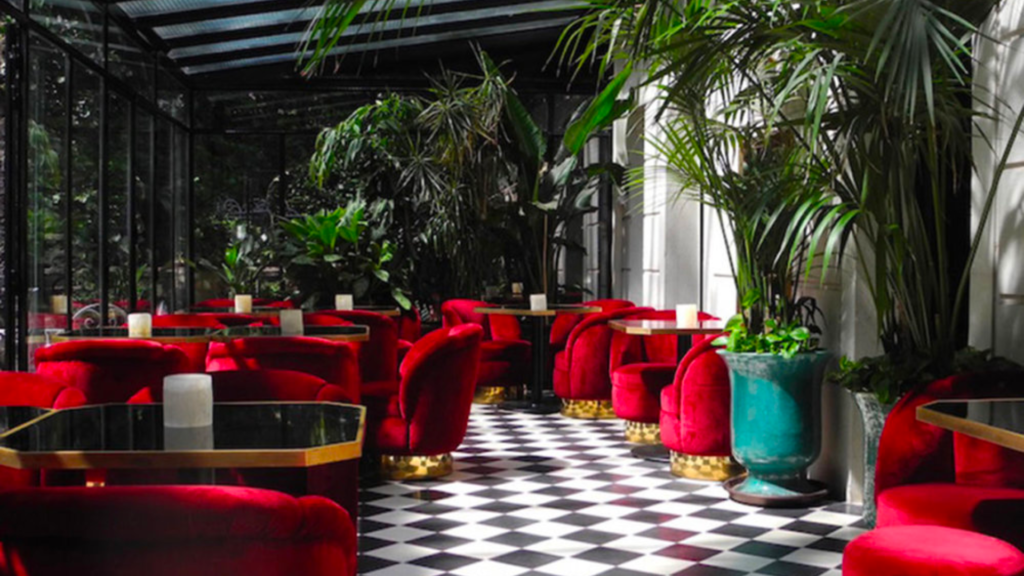 Hôtel des Grands Boulevards: Erected shortly before the French Revolution on the foundation of an old garden, this boutique hotel has revolutionized into a cozy, chic, and eclectic destination outside of the city's bustle.  It's vibe "bridges the gap between romanticism and aristocracy with a gentle nod to the mischievous."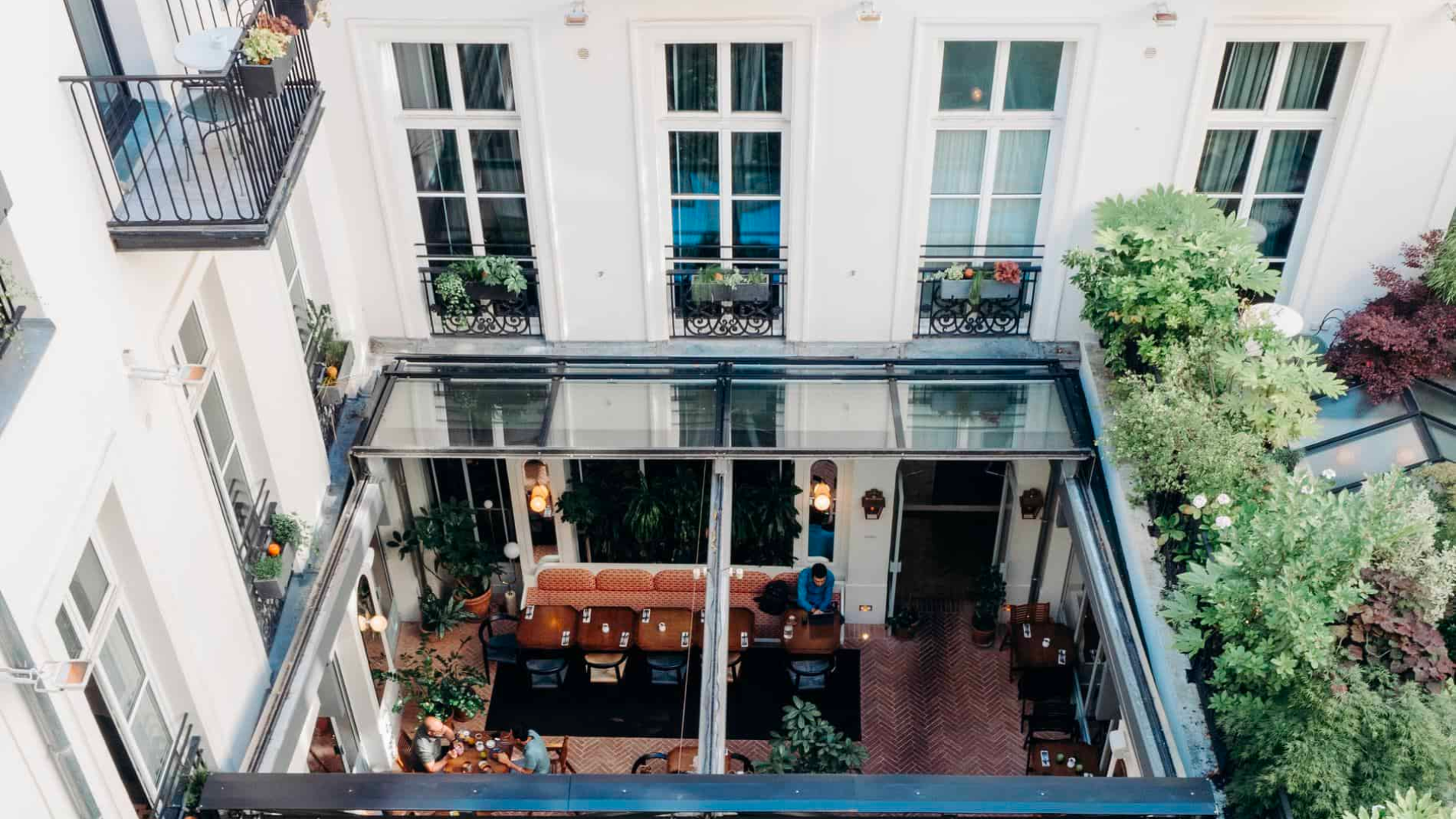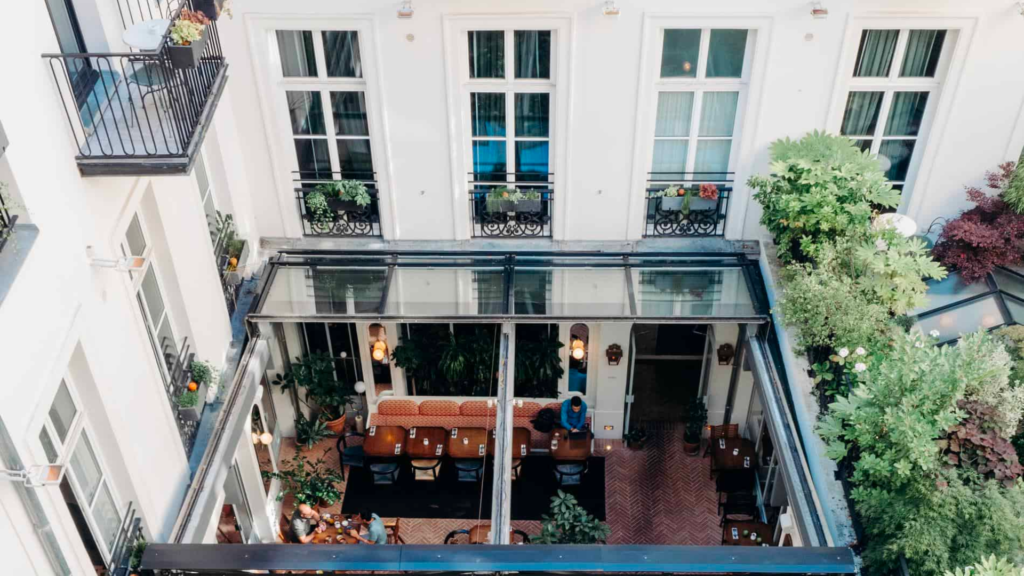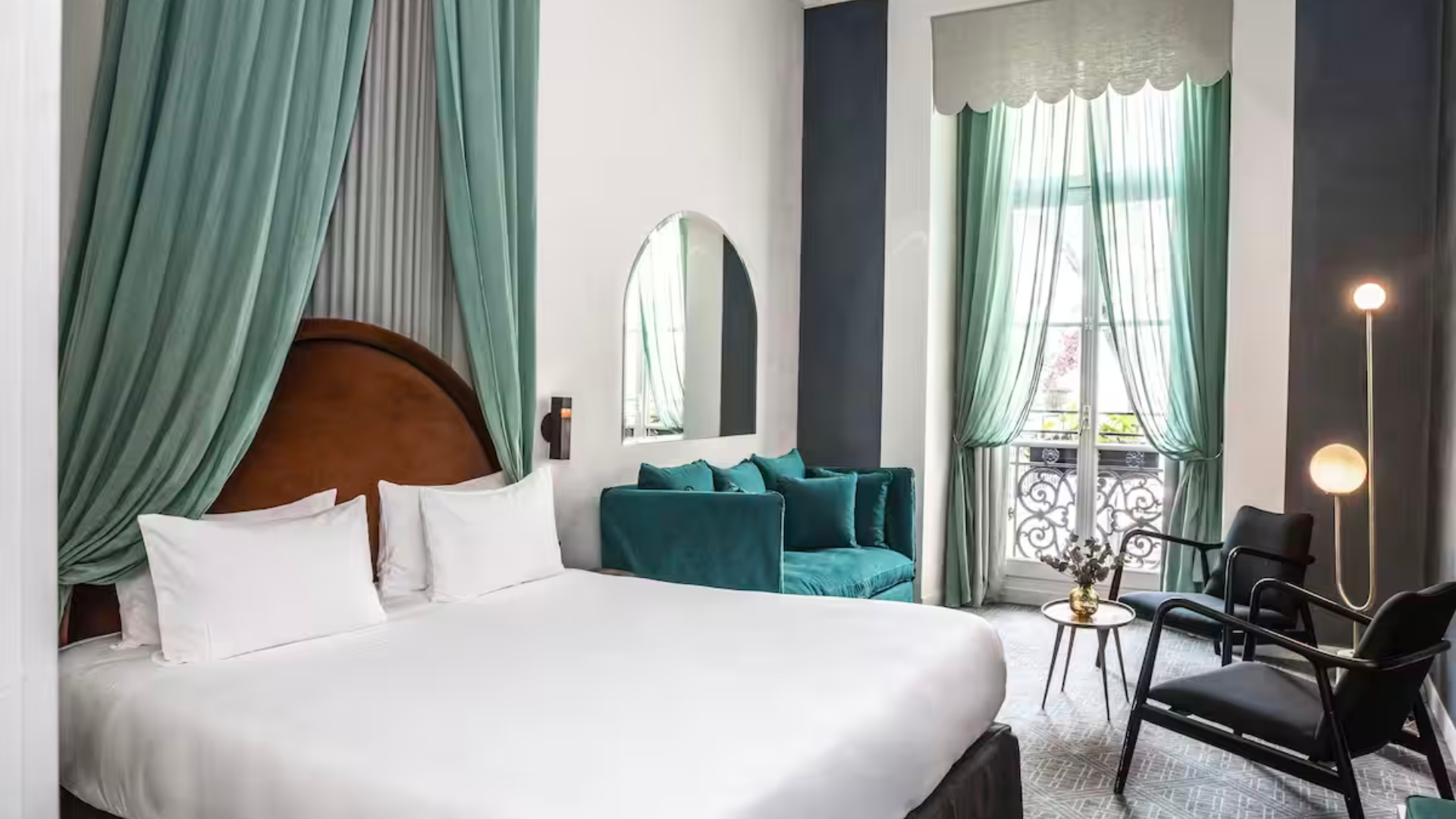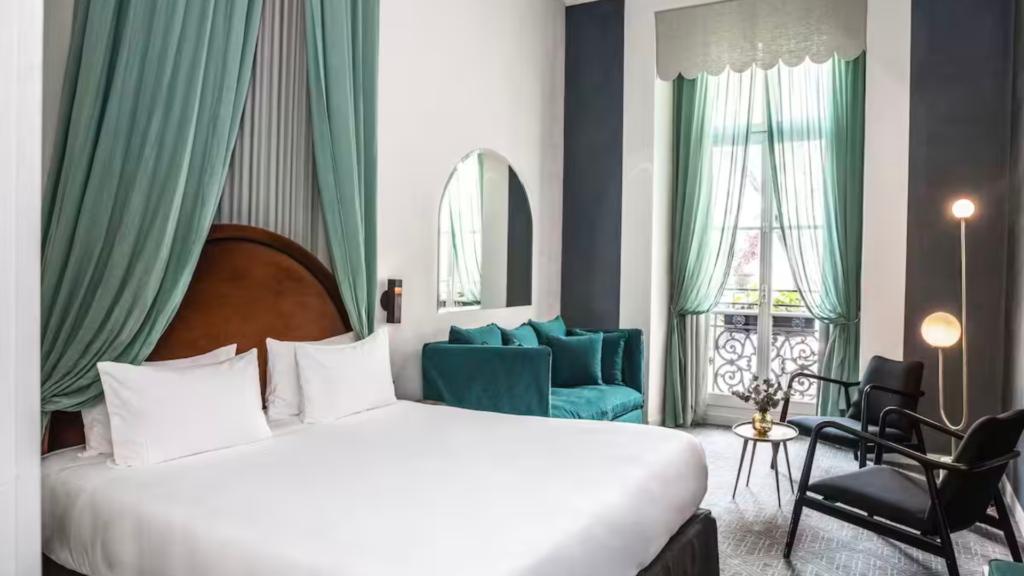 Hôtel Fabric: Home to the trendiest of neighborhoods, Oberkampf, Hôtel Fabric is a former textile factory that draws from the ornamental inspiration from the industrial past of the district. It features exposed brick walls, unconcealed supporting structures, and immense windows – an authentic French experience that is unmatched.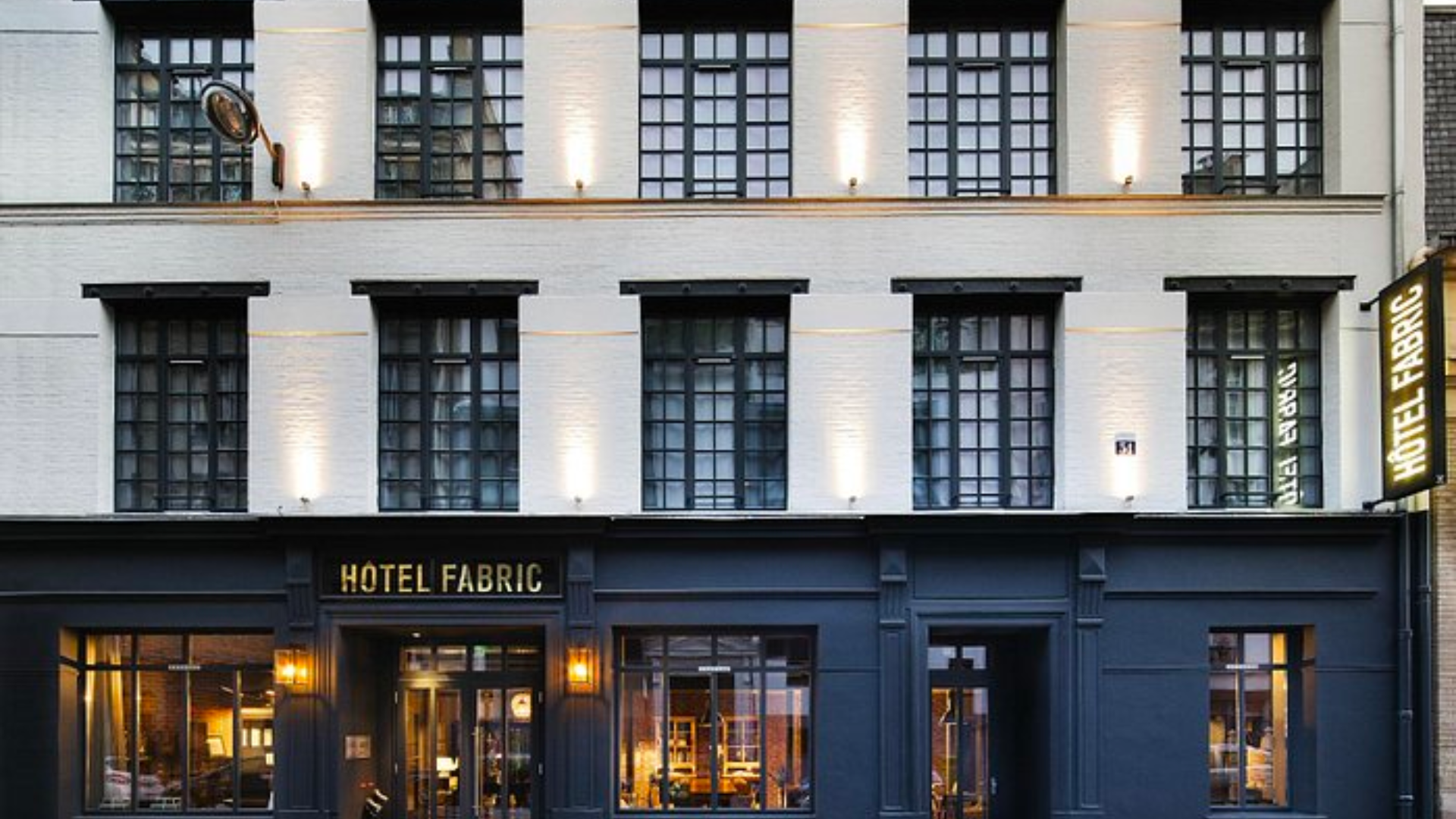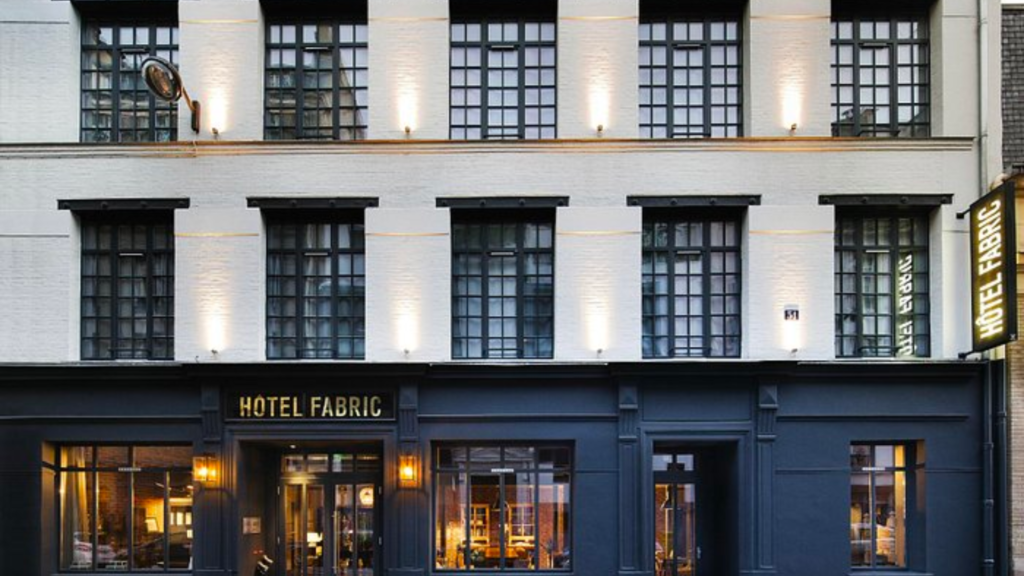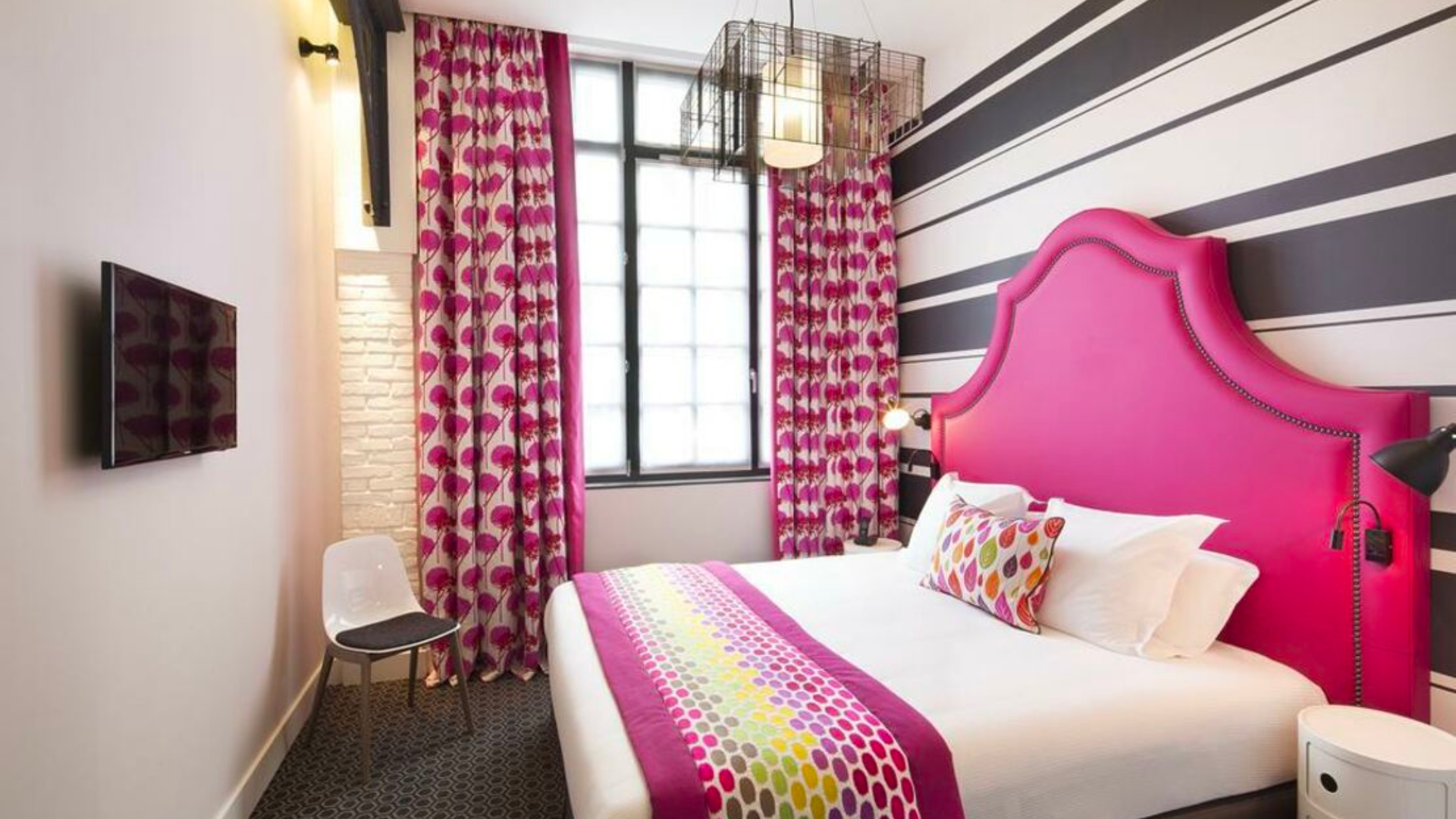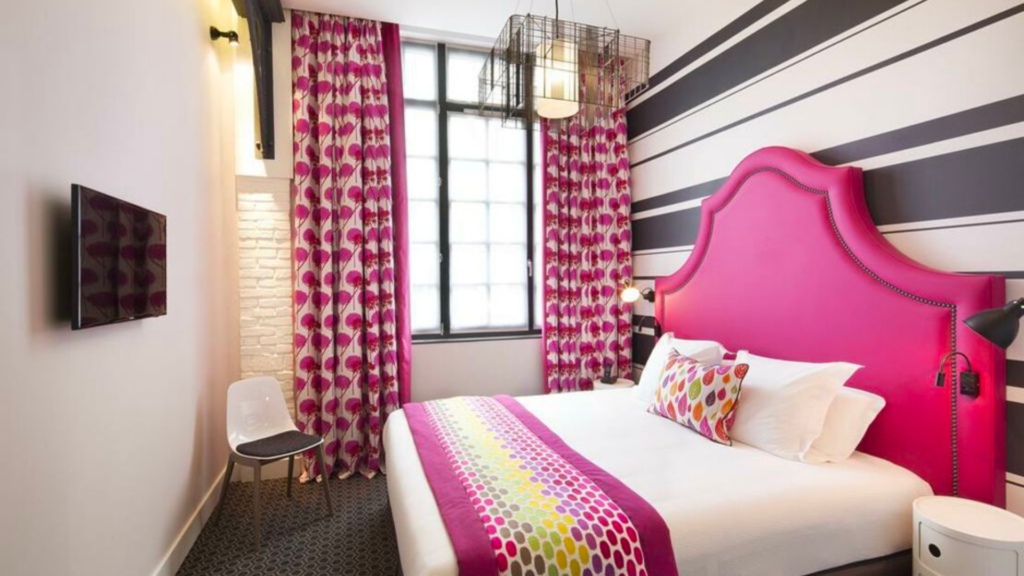 Le Pavillon de la Reine: Located in the heart of Marais and set in a 17th-century building, this luxury hotel features tastefully decorated rooms, a vast garden courtyard, and a serene spa.  No wonder it is "a popular stopover for travelers from around the world in search of discretion and charm."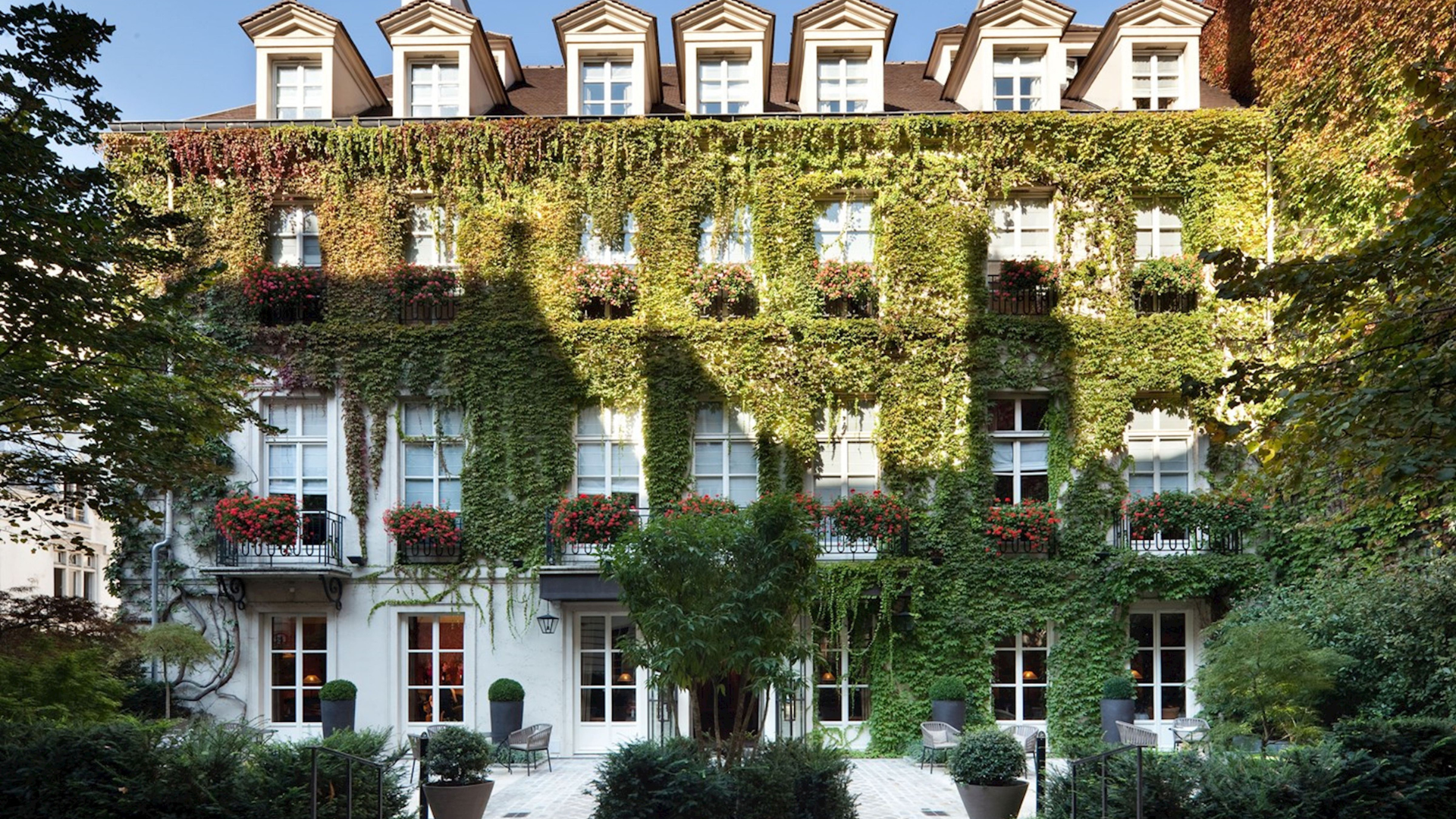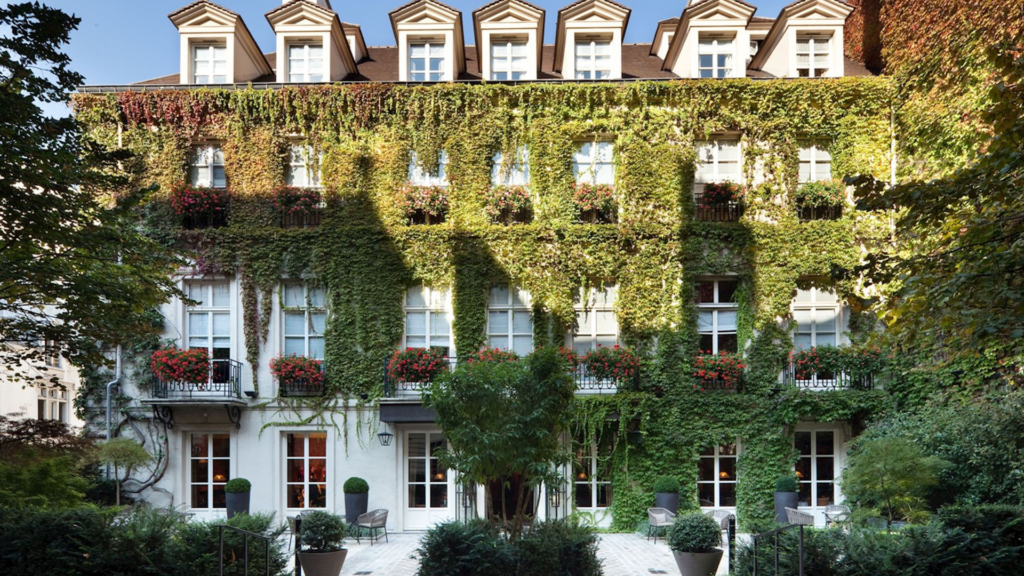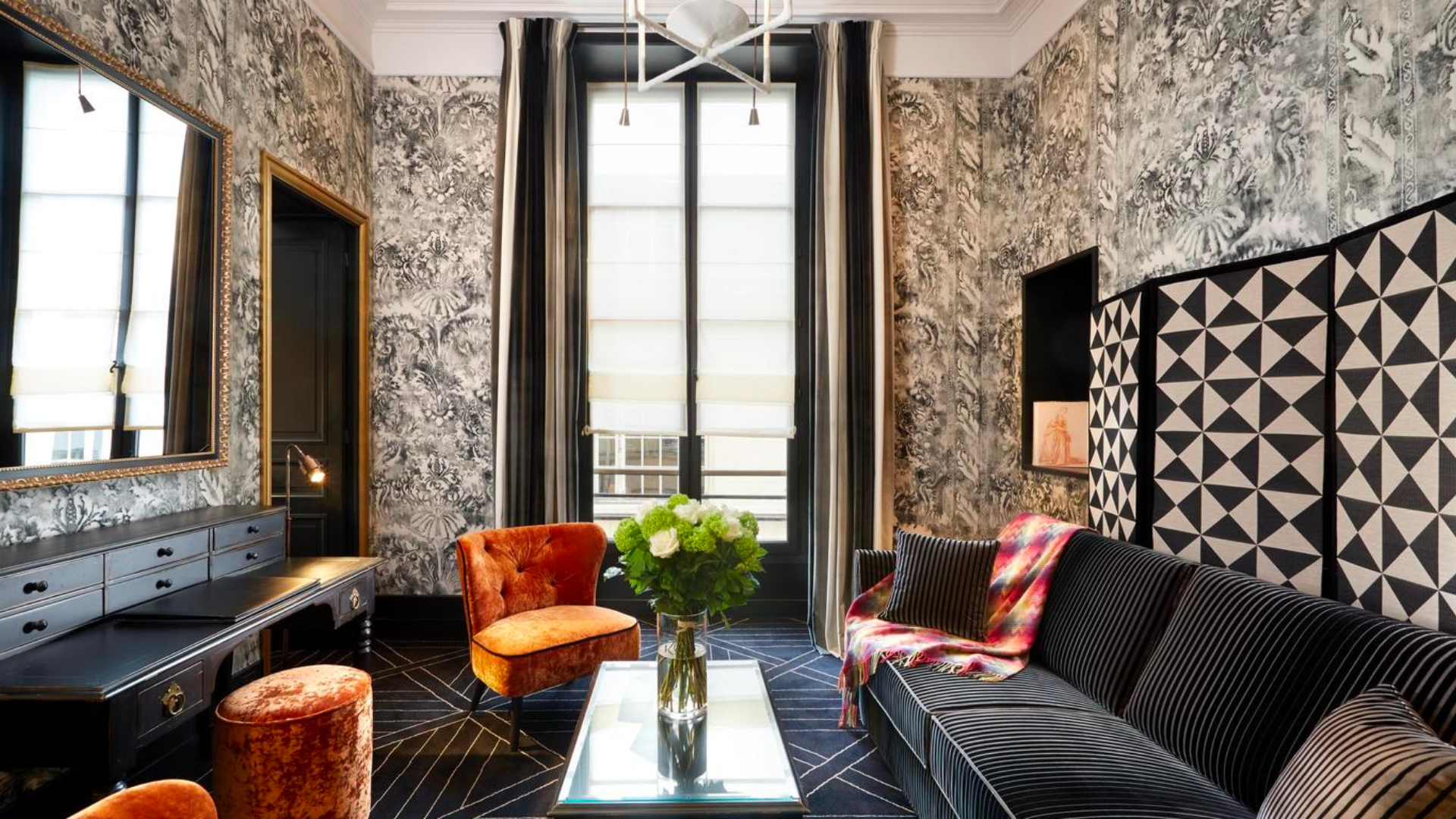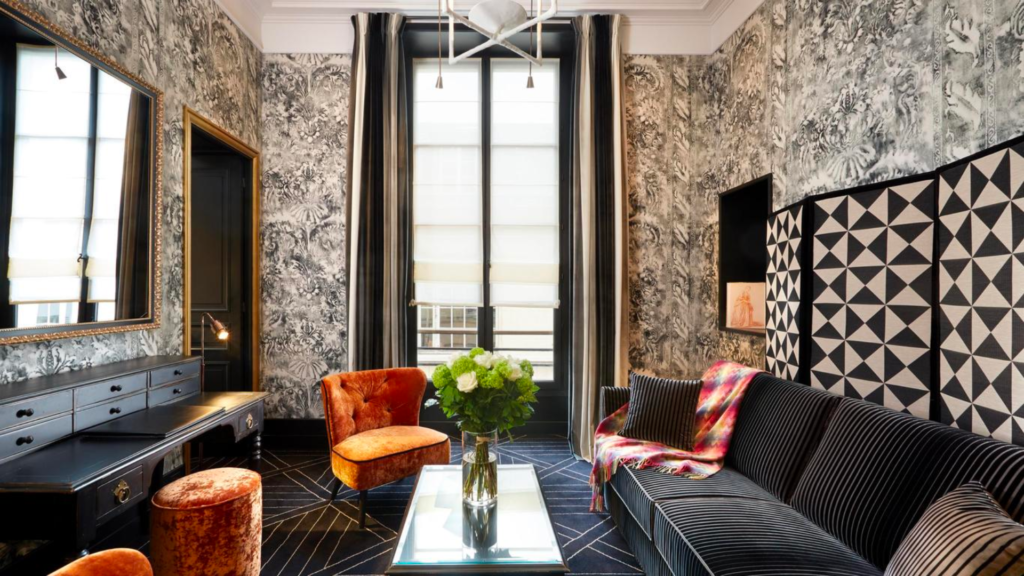 Hôtel Particulier Villeroy: Housed within an exquisitely appointed Parisian private mansion in the city's sought-after "Golden Triangle", the hotel is the epitome of modern luxury and evocative history.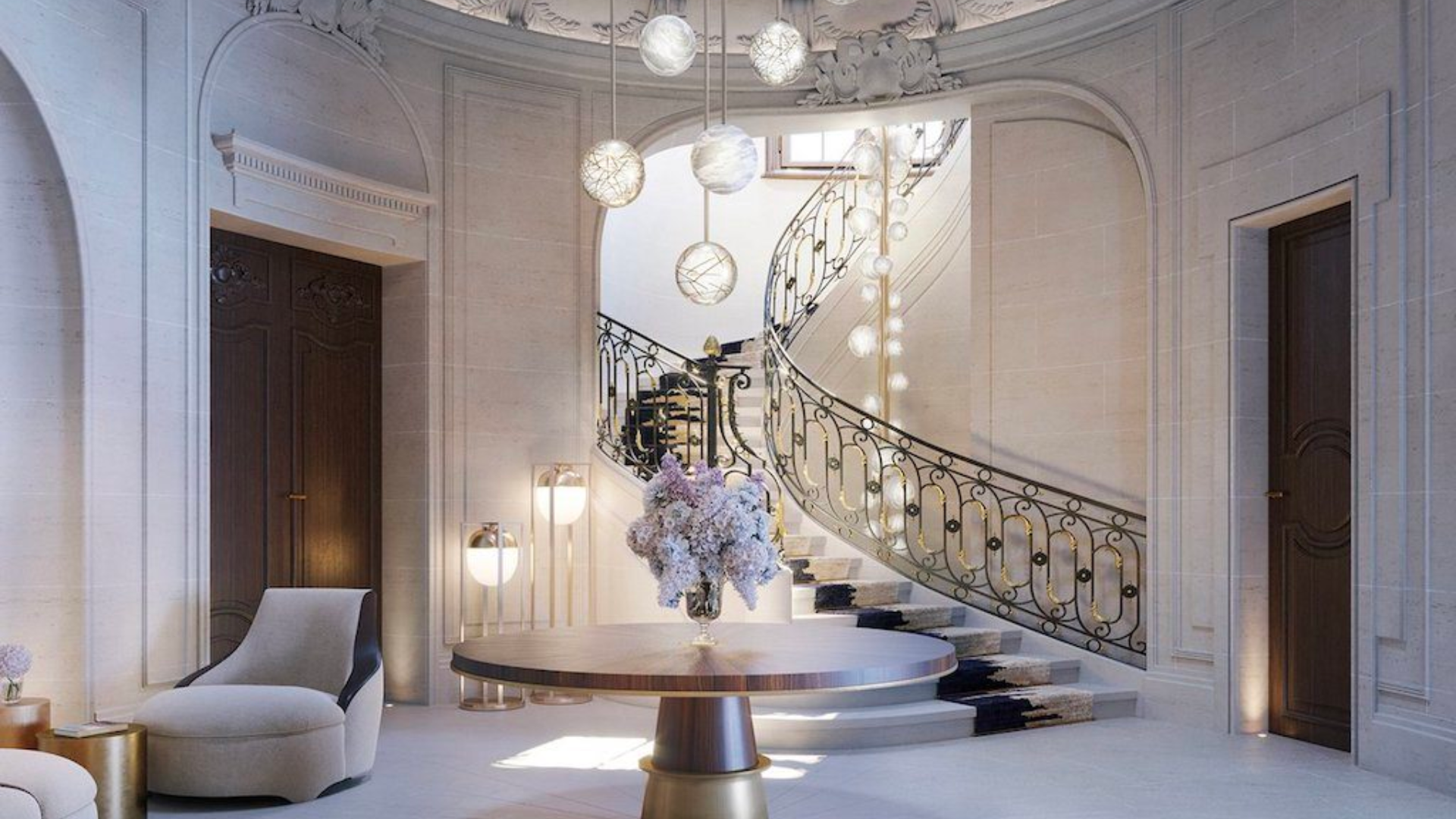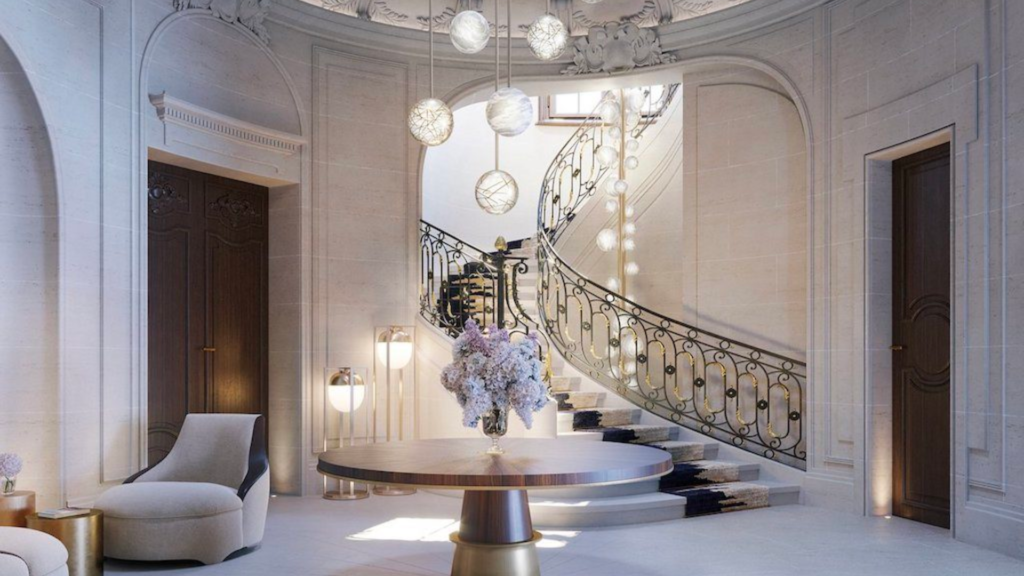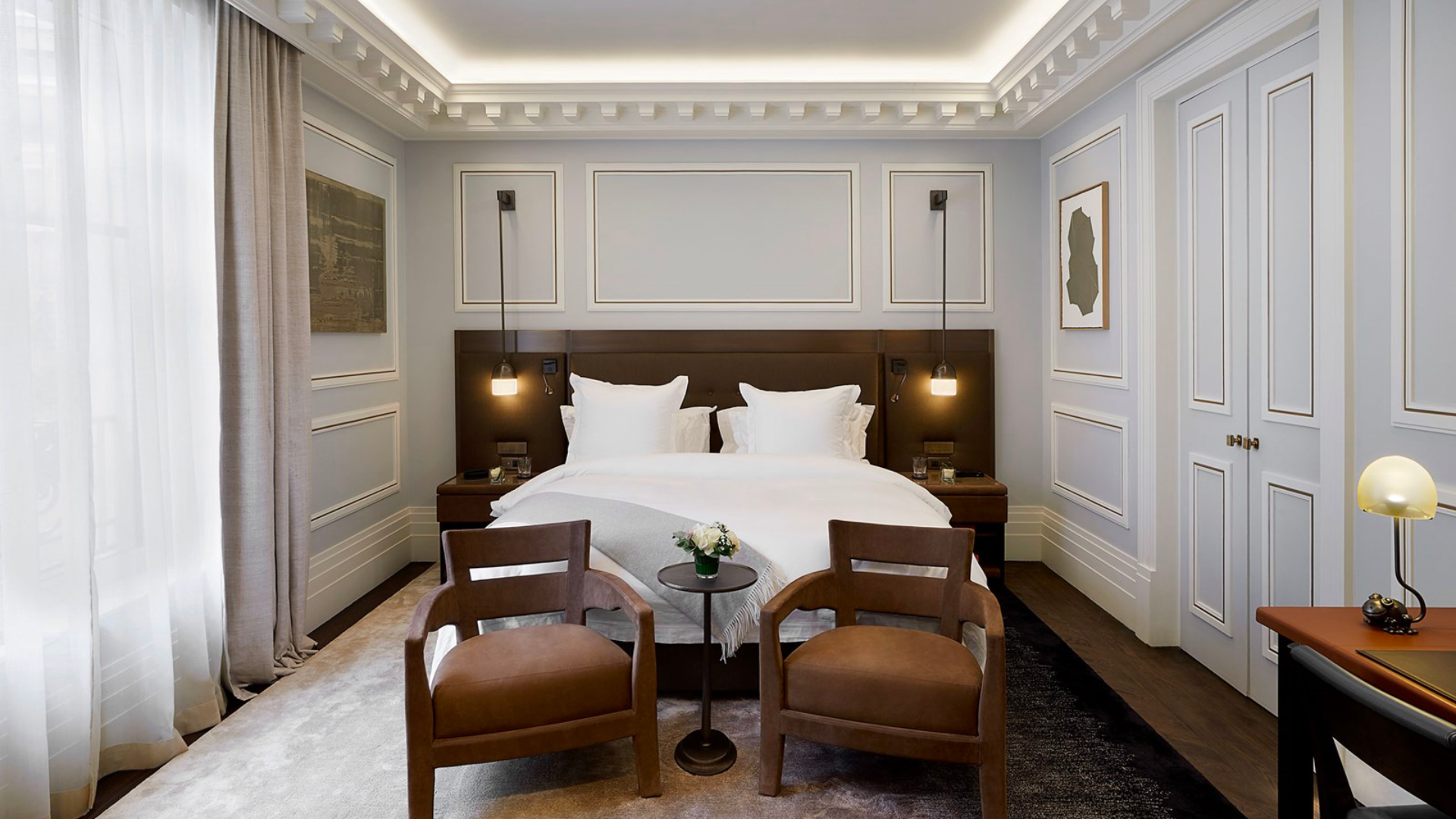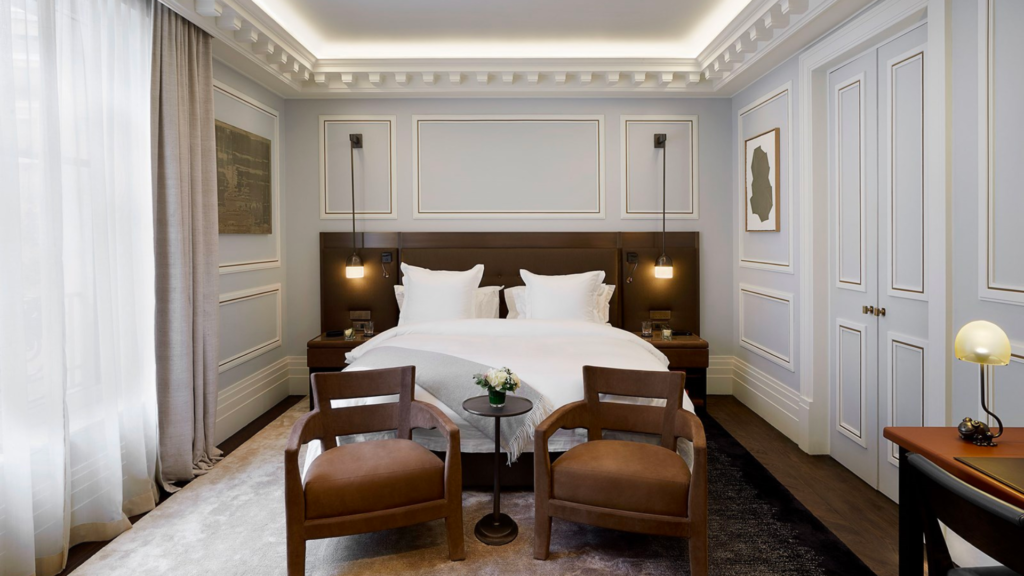 Hôtel Le Relais Saint-Germain: Located on the Left Bank, this hotel is everything but a hotel. Inspired by literary greats, with non-uniform rooms that cleverly combine authenticity and contemporary design, and a staff that elucidates great attention to detail, the noble 16th century building's charm lives on.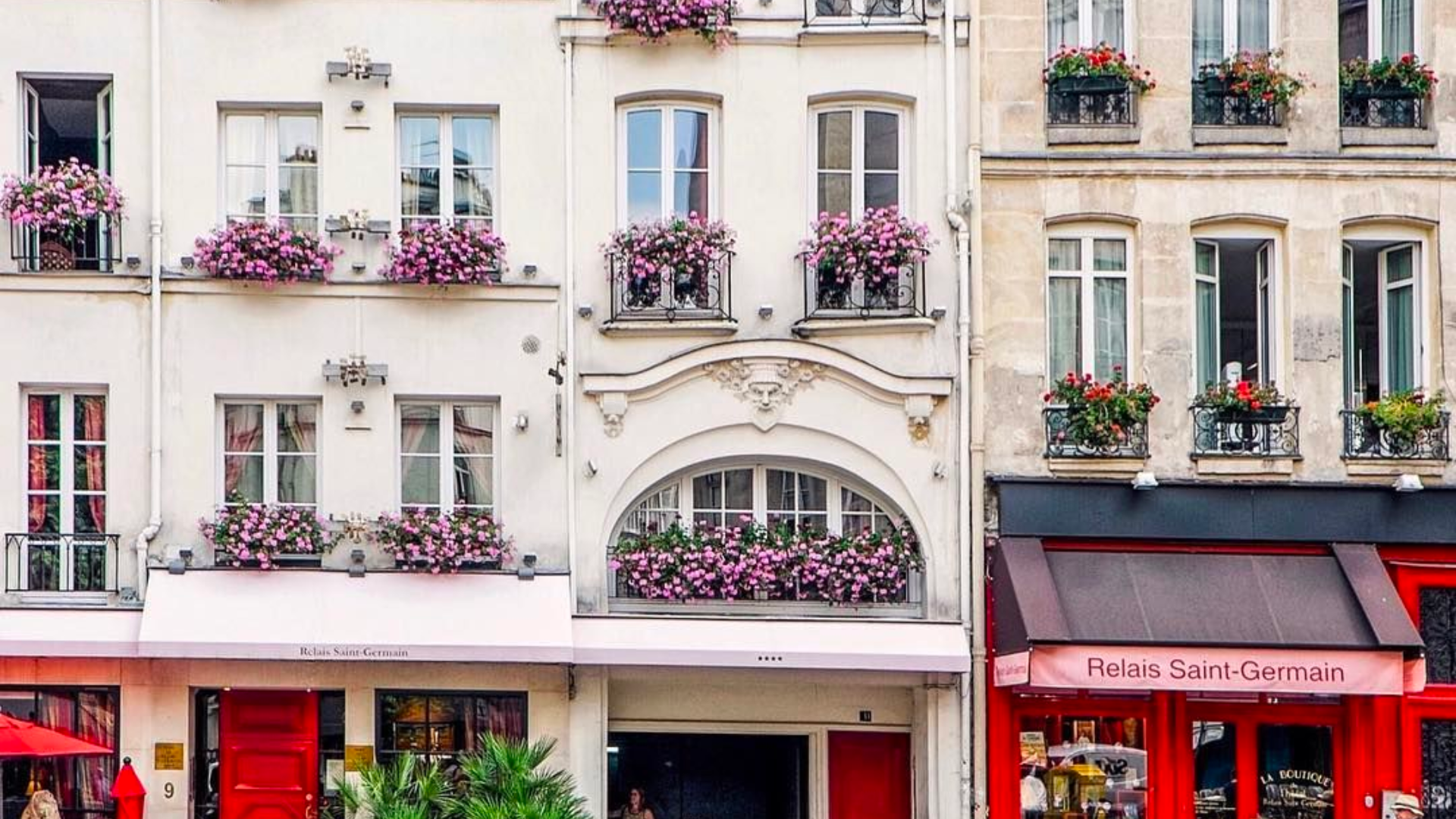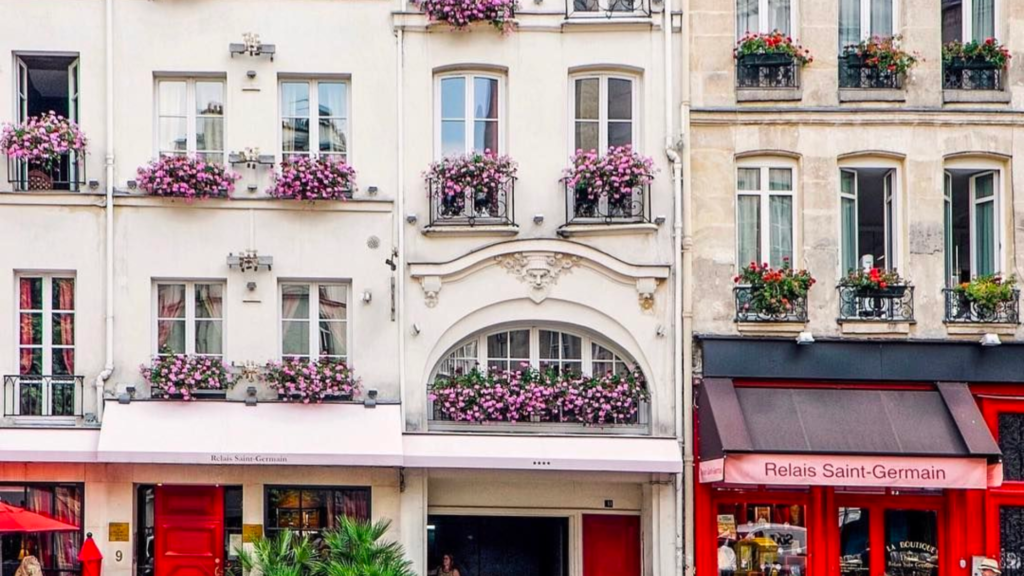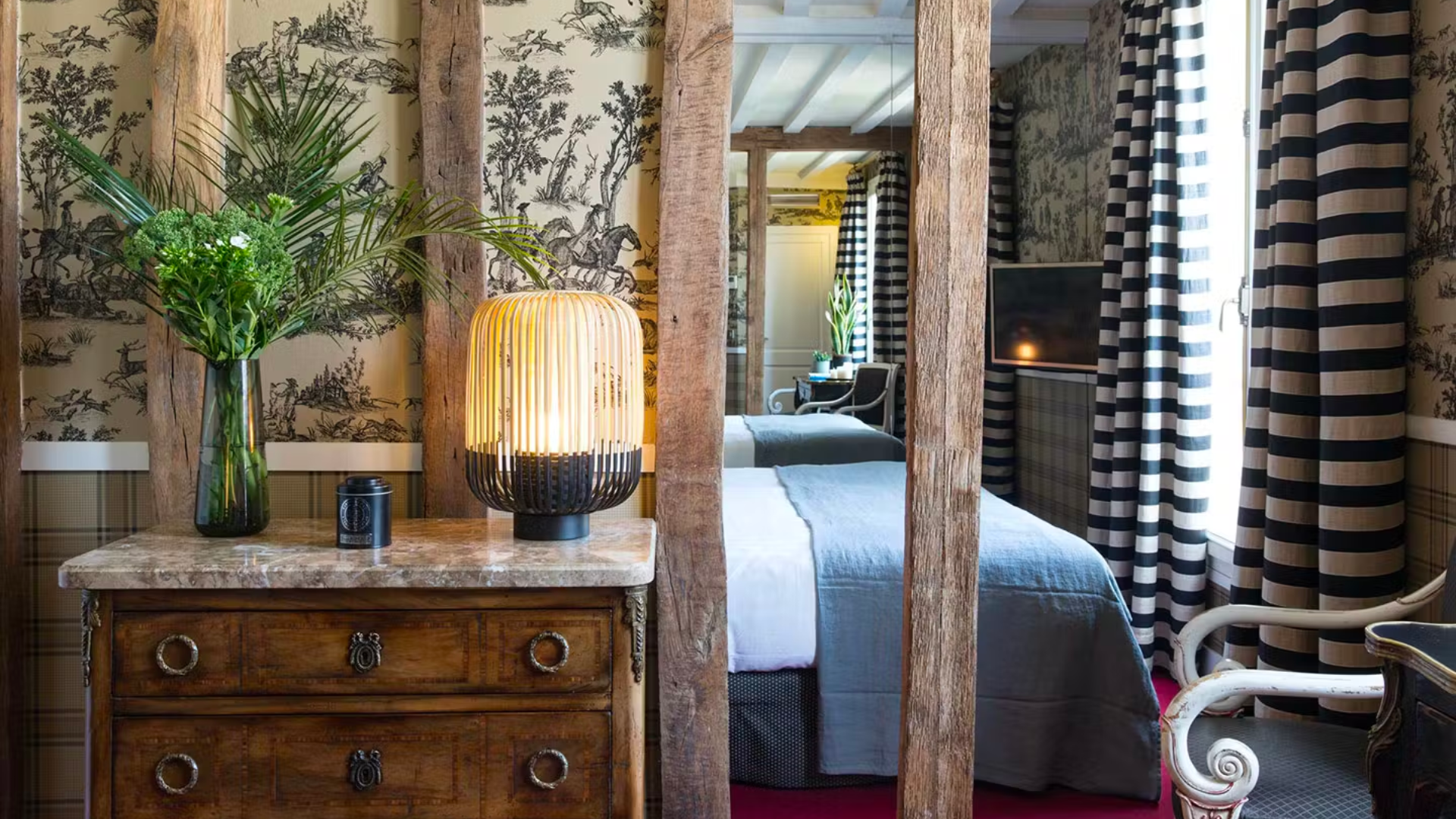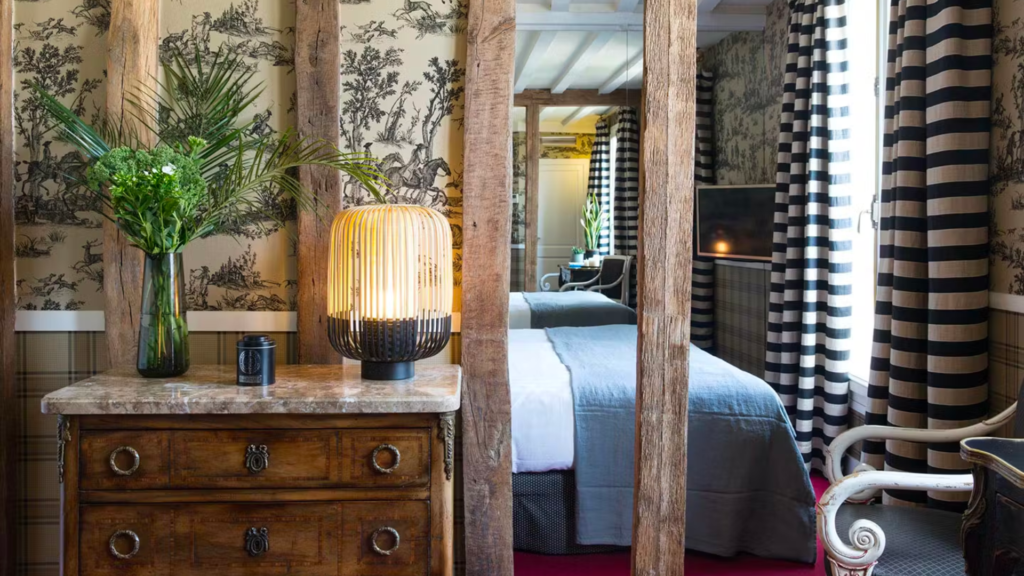 Hôtel du Petit Moulin: Once the oldest bakery in the city of Paris, this historically-recognized monument now offers an ambiance of quintessential Parisian elegance, designed by fashion designer, Christian Lacroix. Unmistakably eccentric and whimsical, this spot holds true to the atmosphere of Le Marais.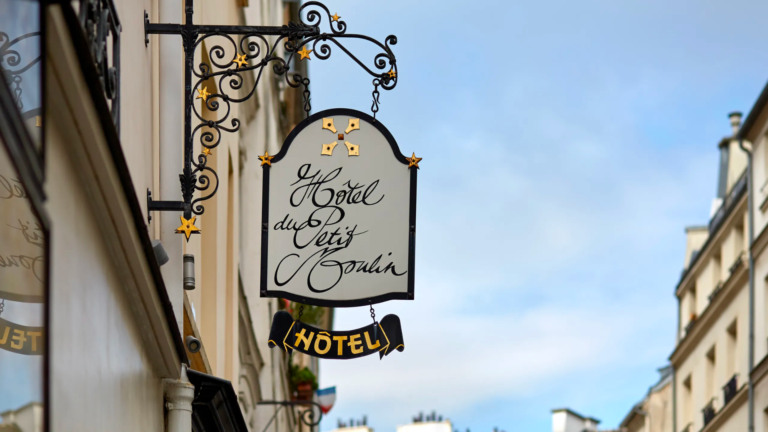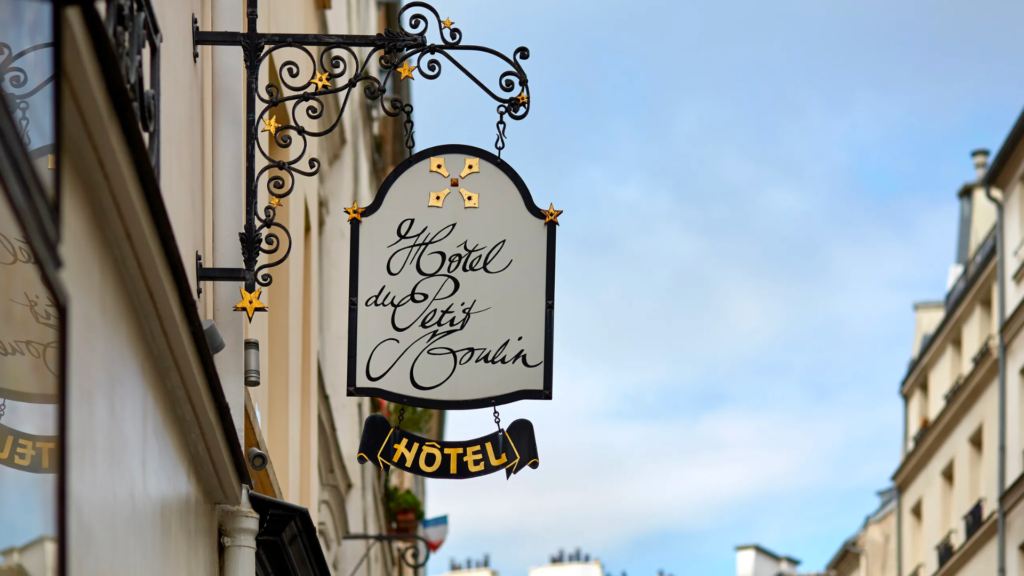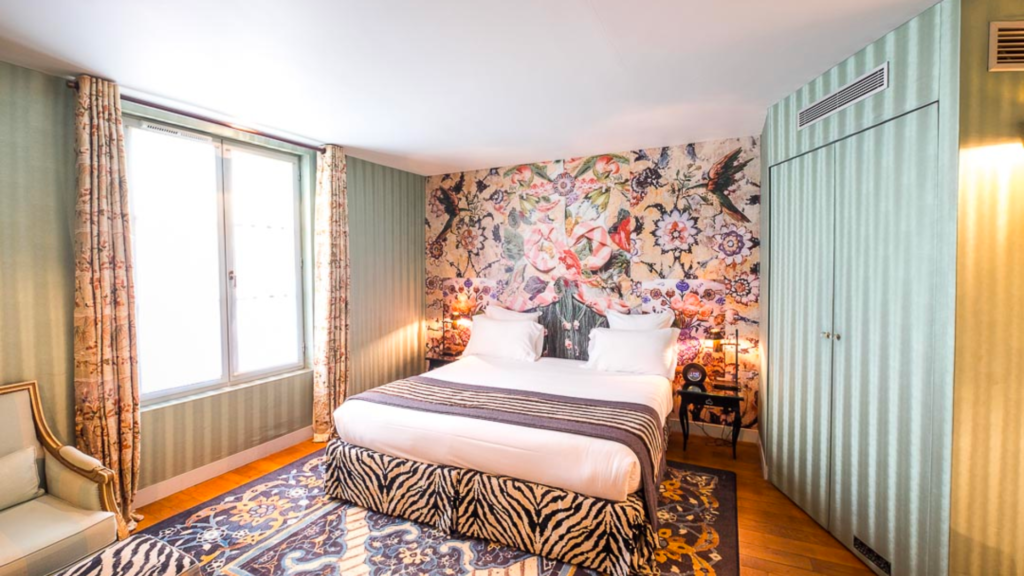 MUSEUMS & DISCOVERY
Musée de la Chasse et de la Nature: This offbeat museum "exhibits" the relationship between man and animal through the ages. "Designed as a belvedere opening onto the wild space," audiences can unconventionally experience the world of hunting through a captivating collection of taxidermy, art installations, and contemporary works.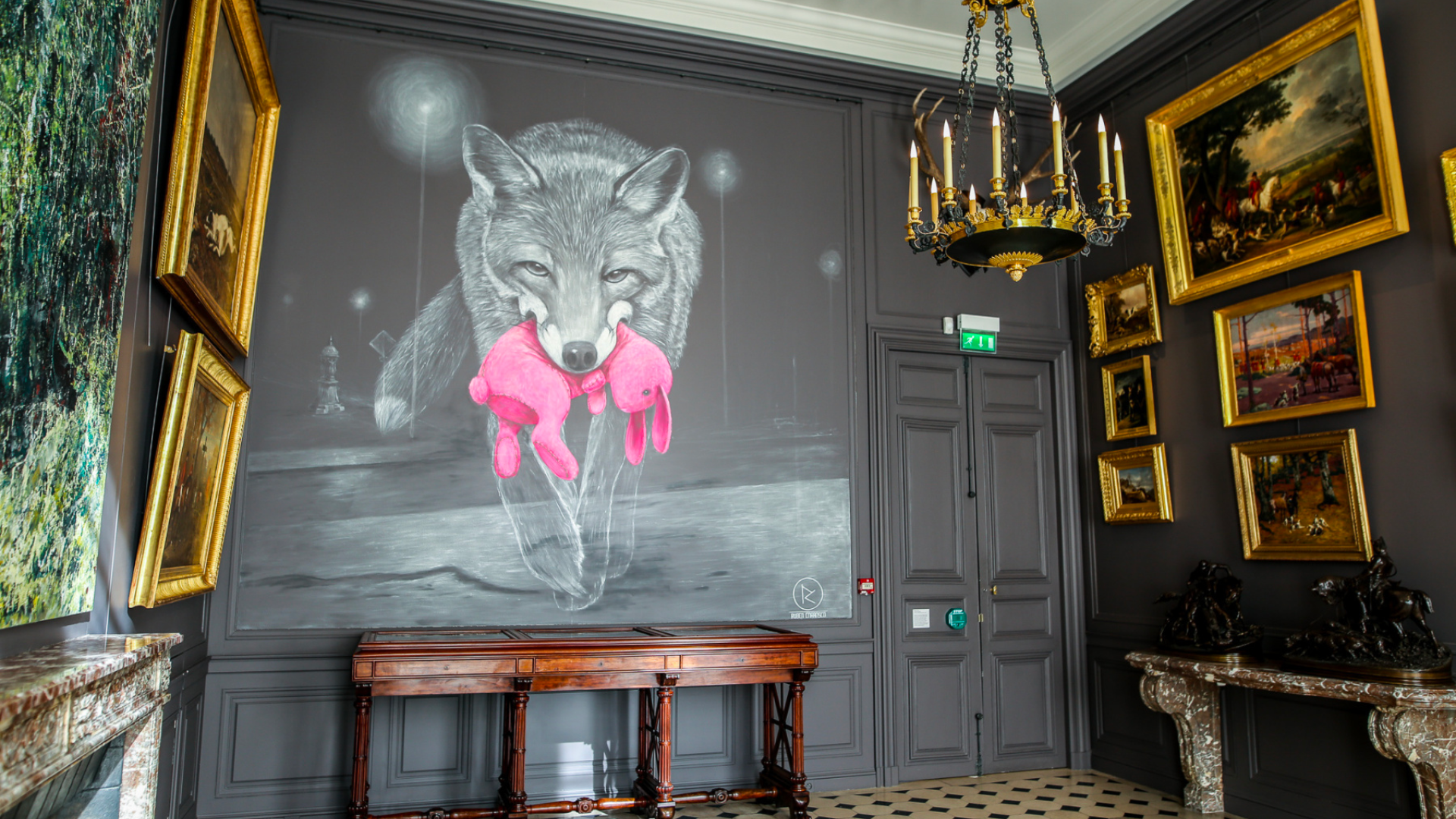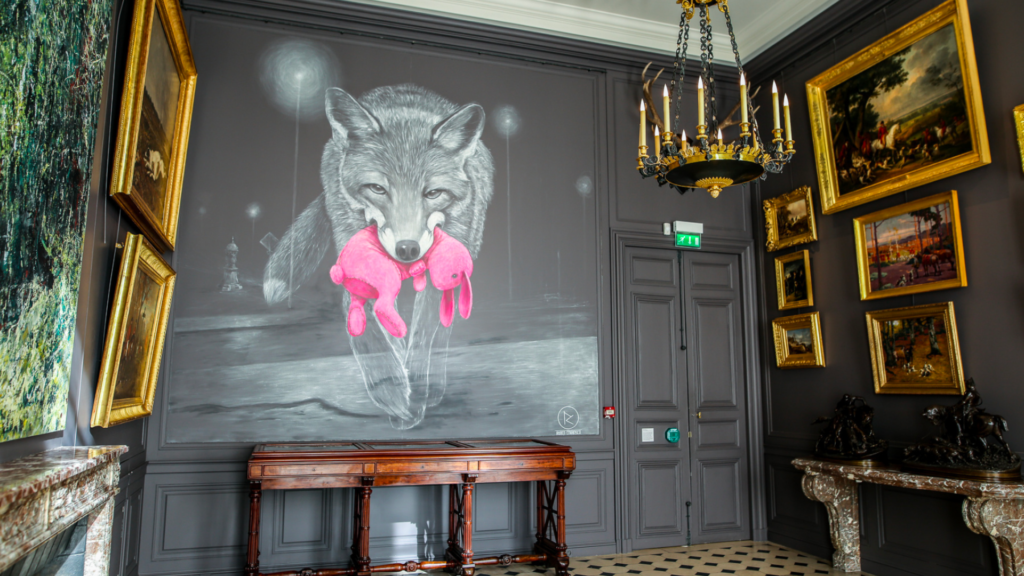 Shakespeare and Company: An English-language bookstore tucked away on the Seine with views of Notre-Dame, visitors can discover hidden nooks filled with literary treasures, sip on a cup of coffee, and maybe even catch an impromptu poetry reading or book signing.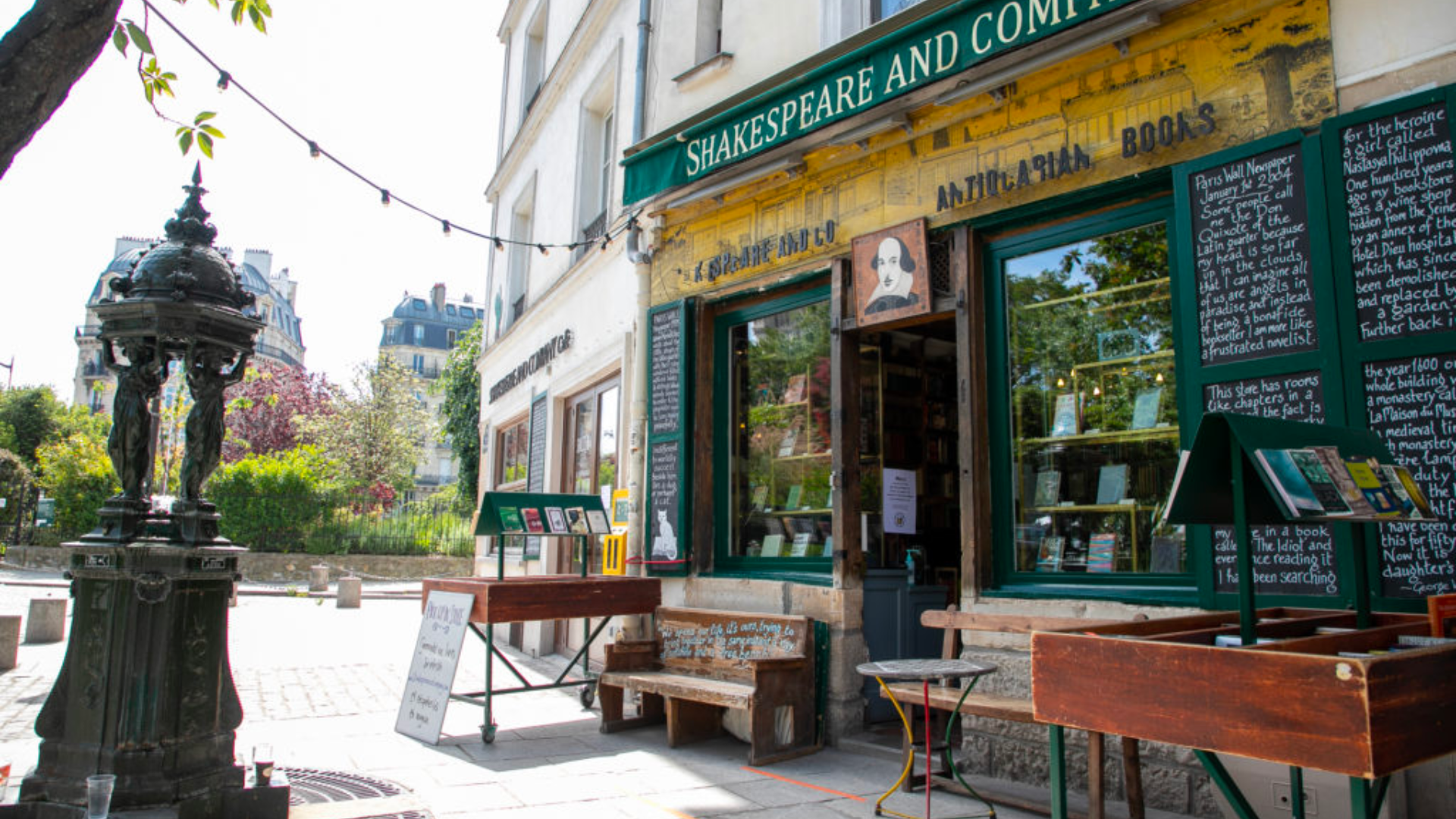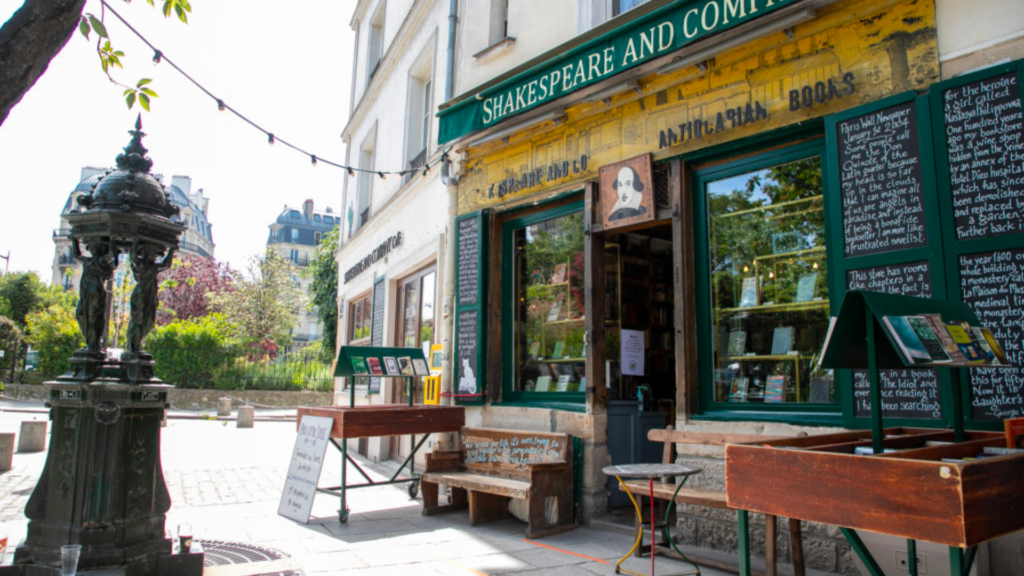 Musée de la Chocolaterie: For all the chocolate aficionados (yes, kids, too!), this museum offers a delightful journey into the world of chocolate-making, "from the cocoa tree to the taste buds." Discover the history, art, and science behind this delicacy through interactive exhibits, tastings, and hands-on workshops.
Musée de l'Orangerie: Dive into Impressionist and Post-Impressionist masterpieces by world-renowned artists – Monet, Cézanne, and Picasso to name a few – in this museum, located in the public royal garden, Jardin des Tuileries.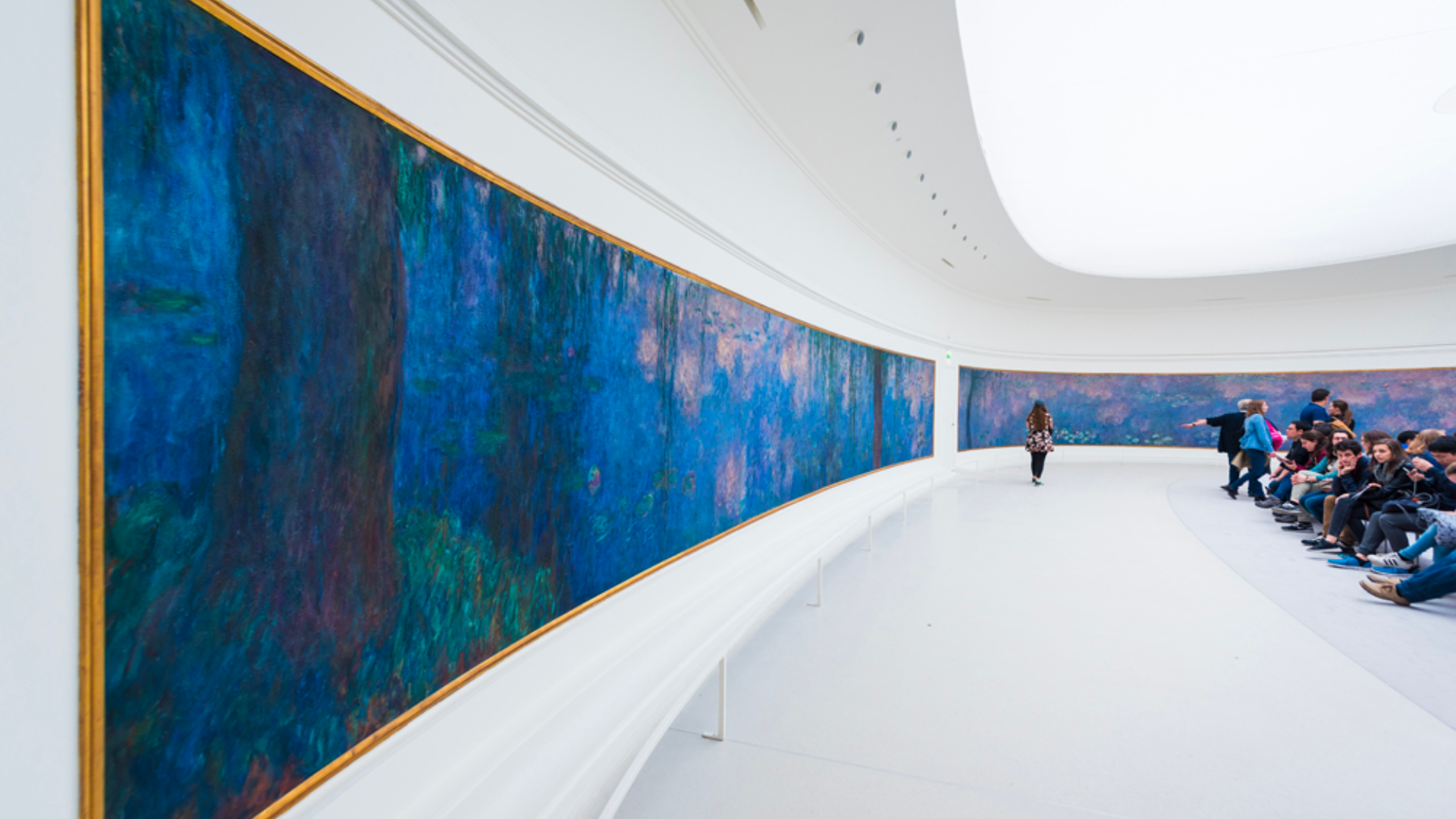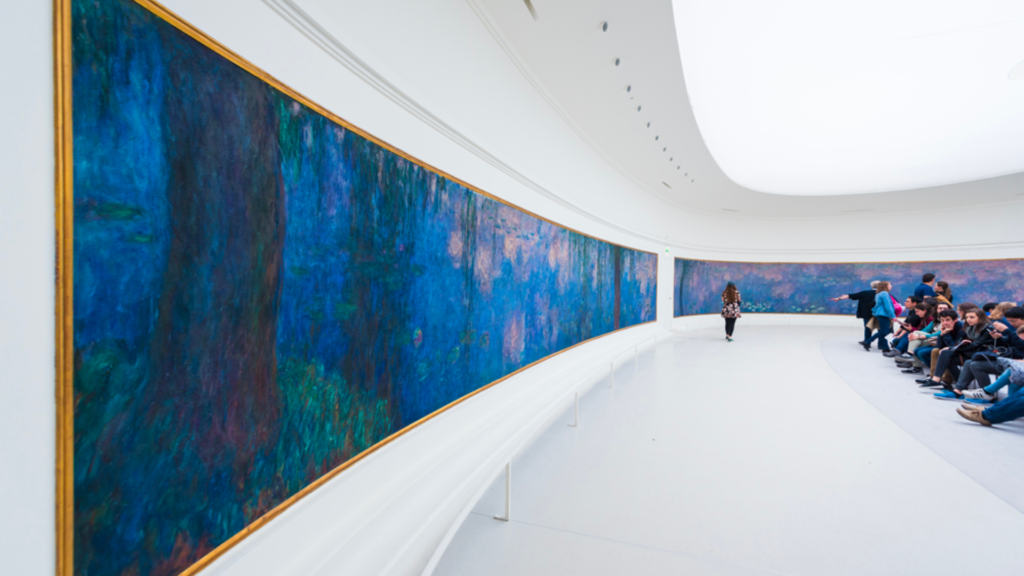 RESTAURANTS
L'Ambassade d'Auvergne:  Though its surrounding district has been renovated and continues to evolve with the times, this "venerable Parisian institution" remains authentic and the Petrucci family reputation lives on in perpetuity.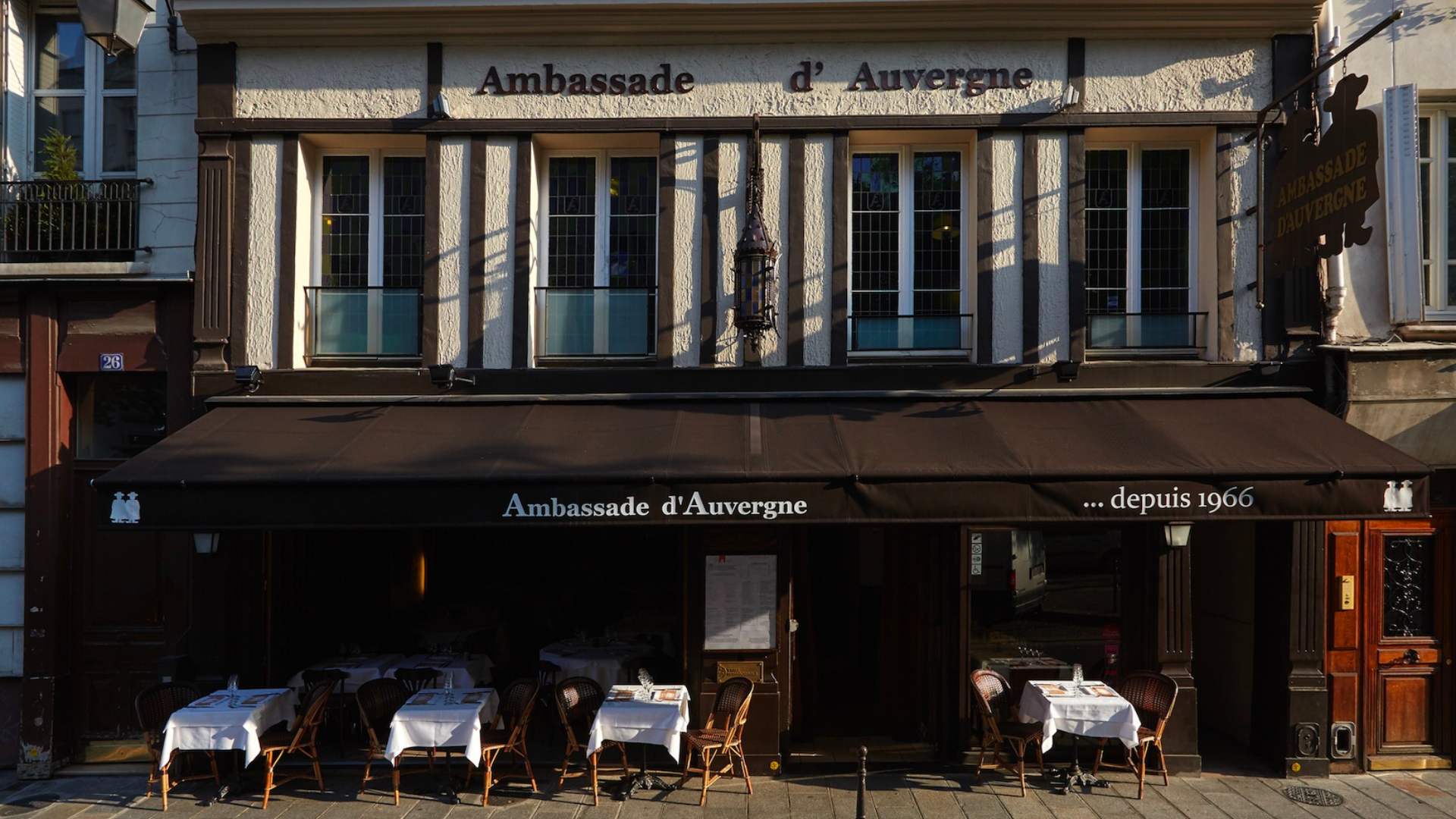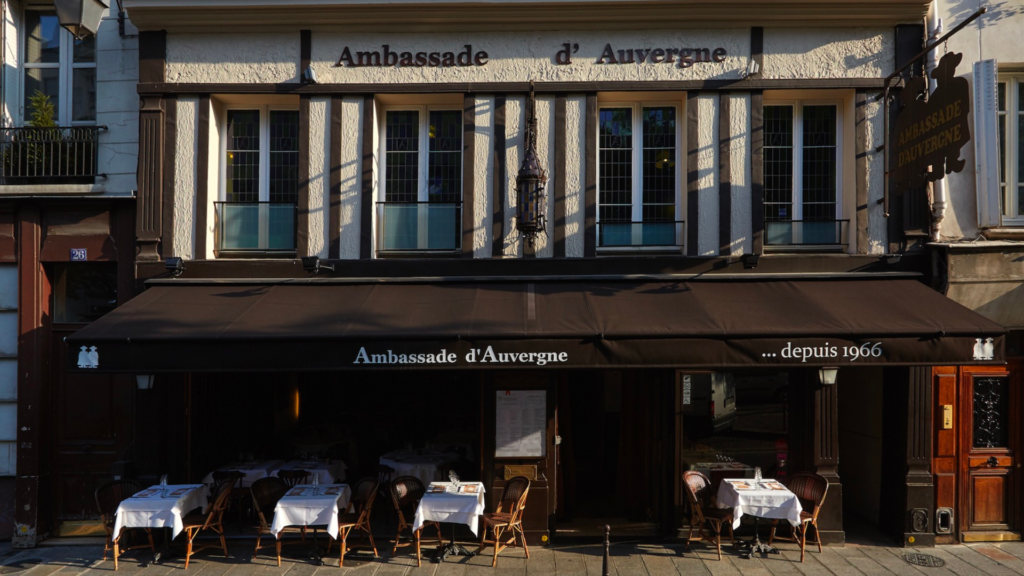 Le Bistrot Paul Bert: A casual spot in the 11th arrondissement, this eatery offers a menu of inventive yet traditional Parisian cuisine by chef Bertrand Auboyneau. With its red-checked tablecloths, multicolored mosaic tile floors, and walls bathed in vintage décor, it has become a favorite amongst food critics, celebrities, locals, and visitors alike.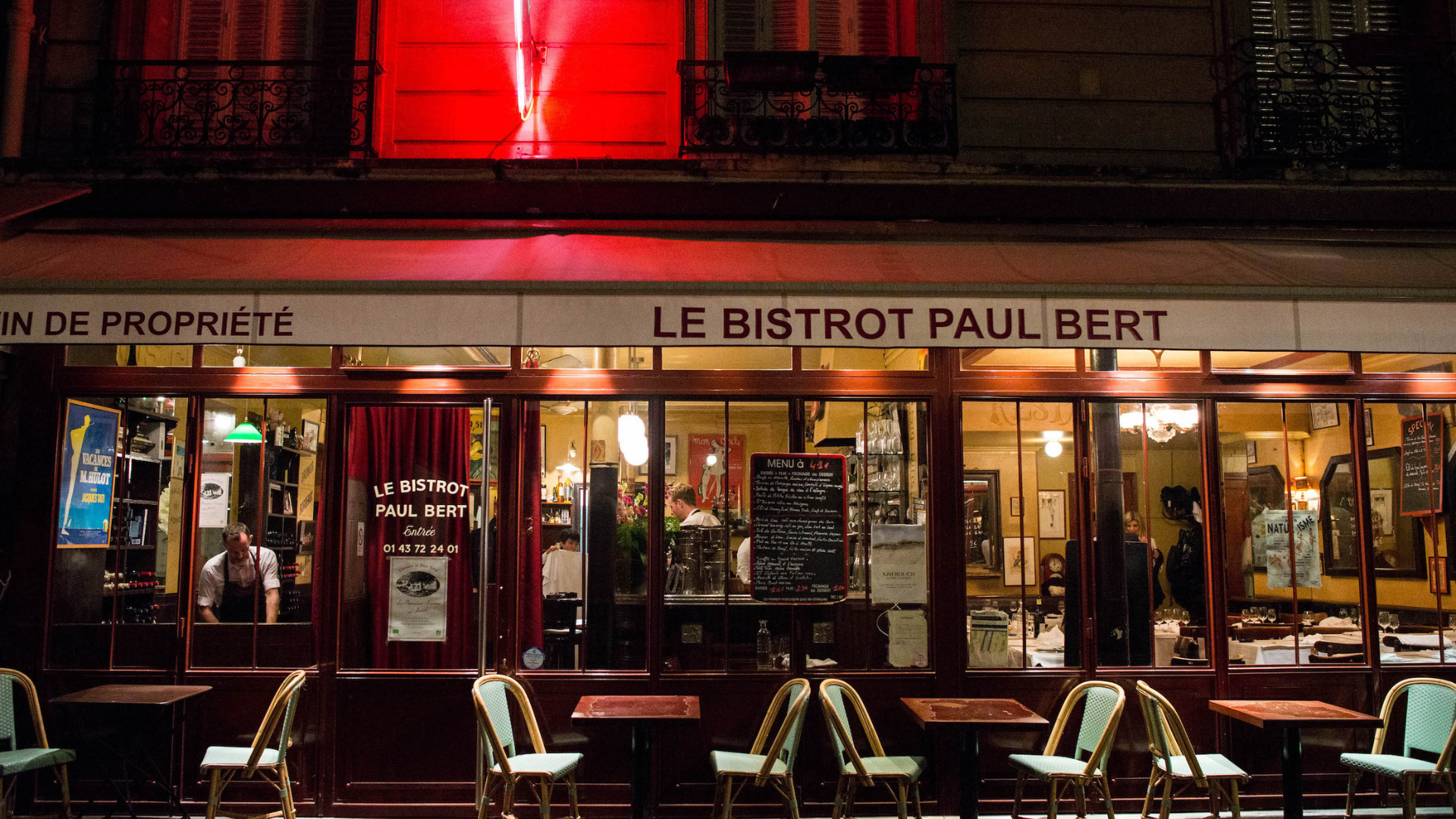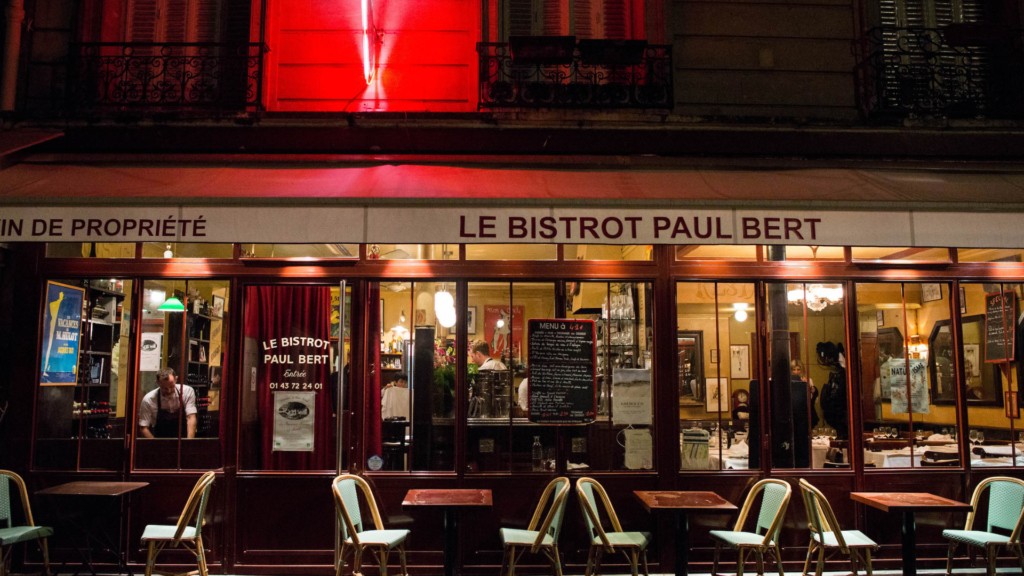 Chez L'Ami Jean: Chef Stéphane Jego was among the first of the bistronomy movement – a culinary trend in which chefs utilize basic bistro foods with gastronomic cooking methods (AKA a more refined, adventurous fine-dining experience with locally-sourced, sustainable ingredients — all without the steep prices). This 1930s Basque pub sits near the Eiffel Tower and boasts a convivial atmosphere that just can't be matched.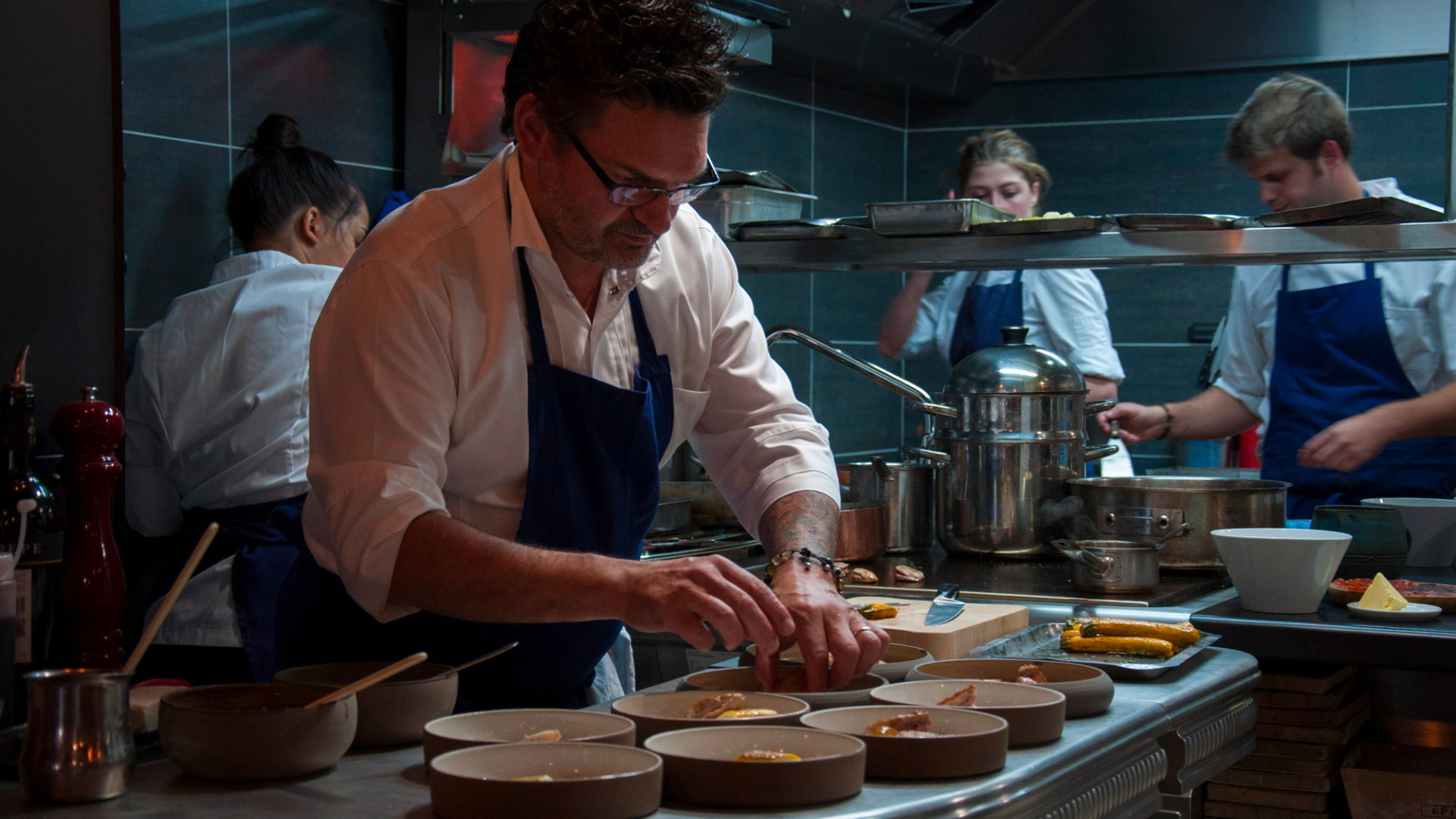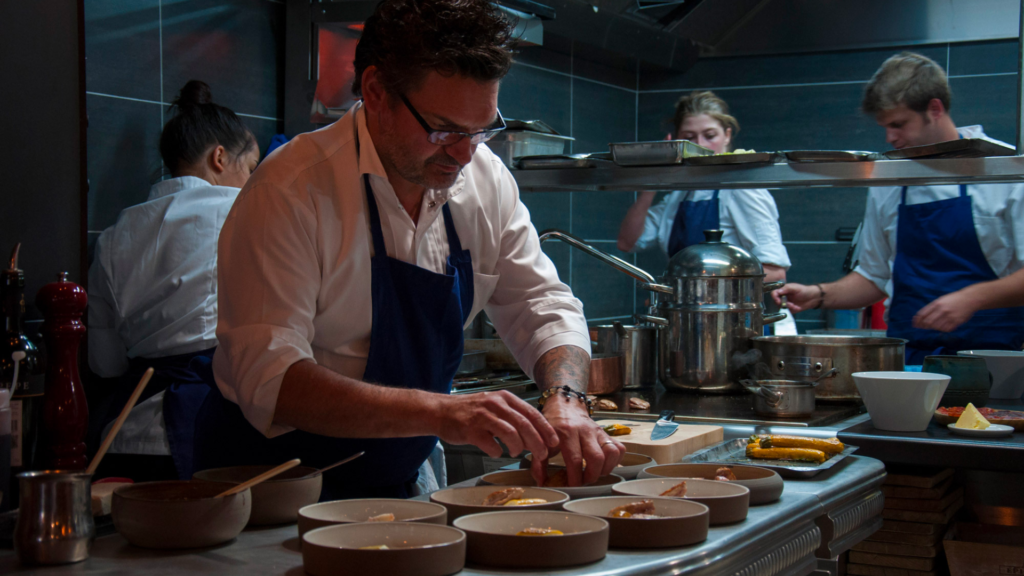 Le Chateaubriand: Le Chateaubriand's Chef Inaki Aizpitarte delivers a creative, bold, and ever-changing 5-course tasting menu that highlights seasonal ingredients and inventive flavor combinations.  Needless to say, expect surprises and culinary delights as you embark on a gastronomic adventure in this minimalist yet vibrant setting.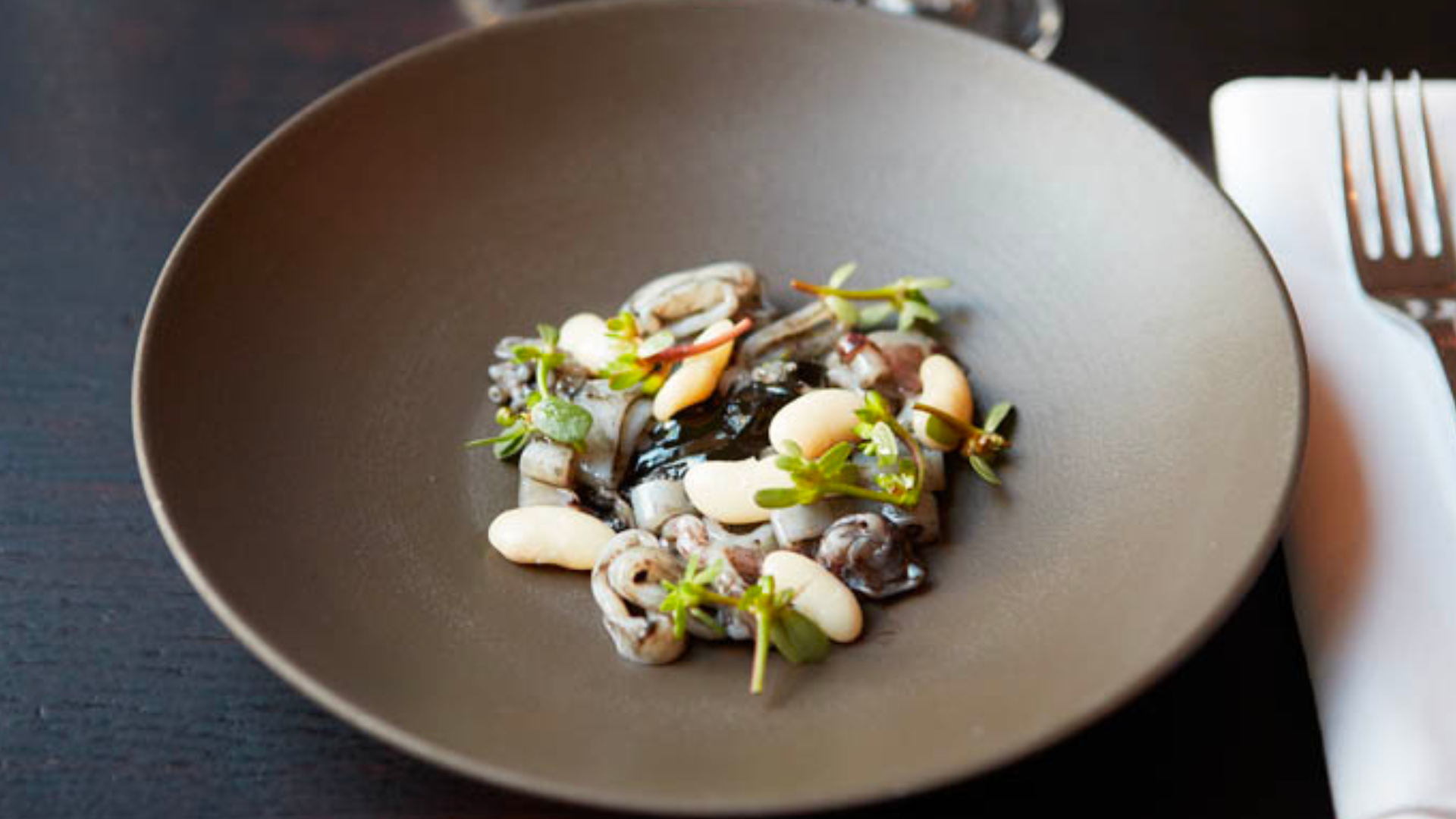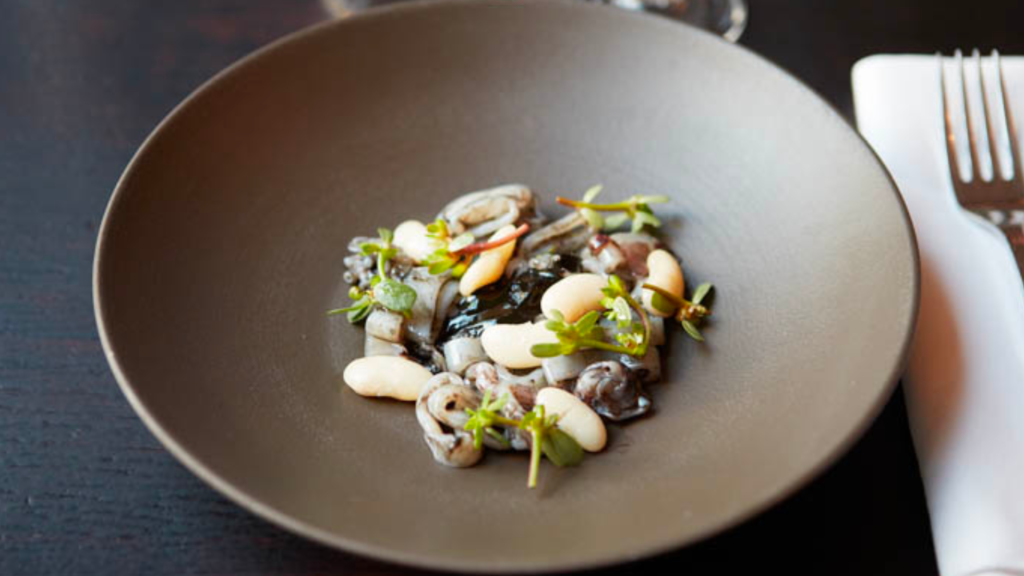 Septime: A Michelin-starred restaurant whose approach is fresh, confident, and cheeky yet exudes an understated elegance. Chef Bertrand Grébaut's menu is inspired by the flavors of local producers and admits "a commitment to human development and respect for the environment" are at the heart of the restaurant's approach.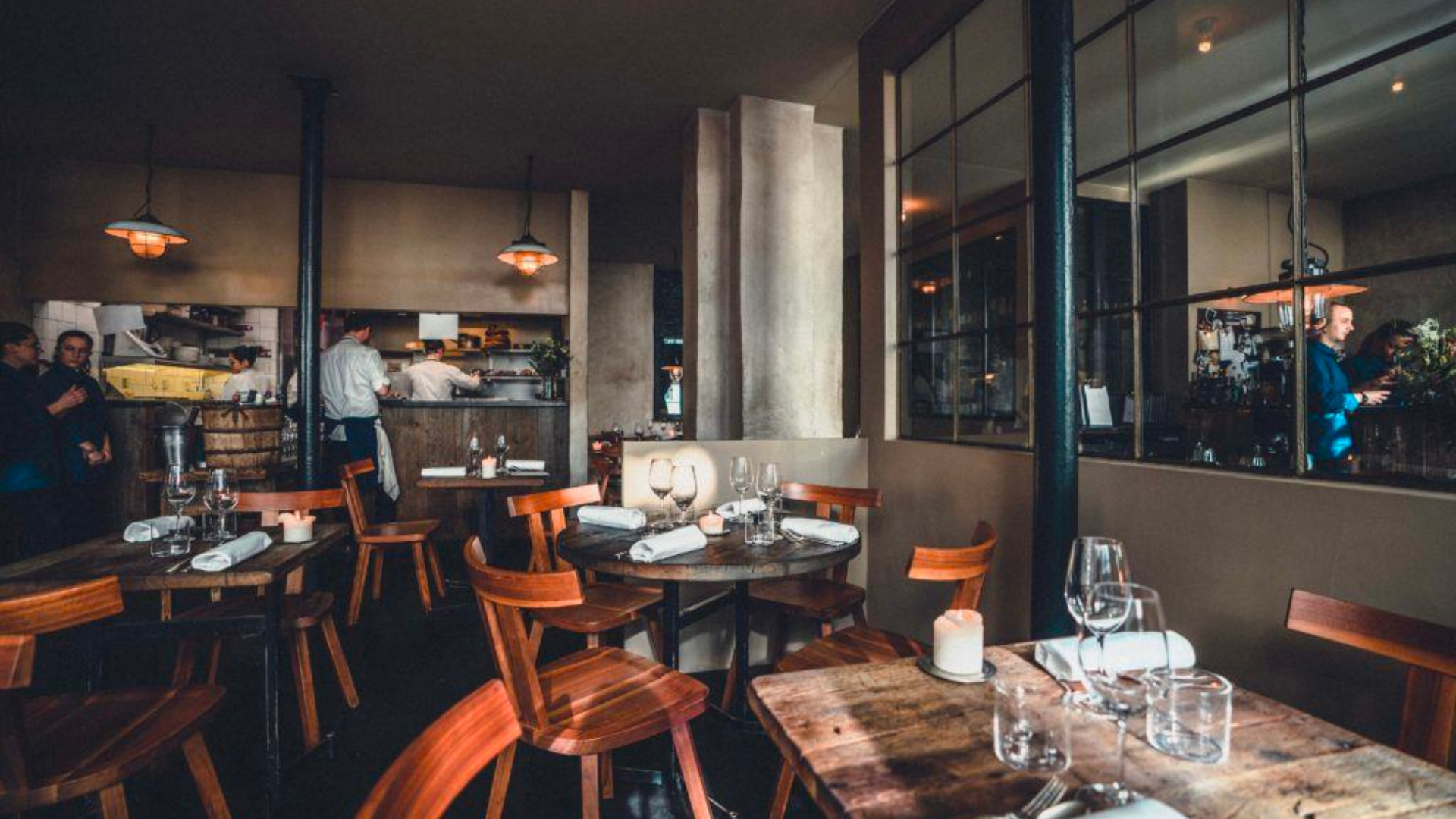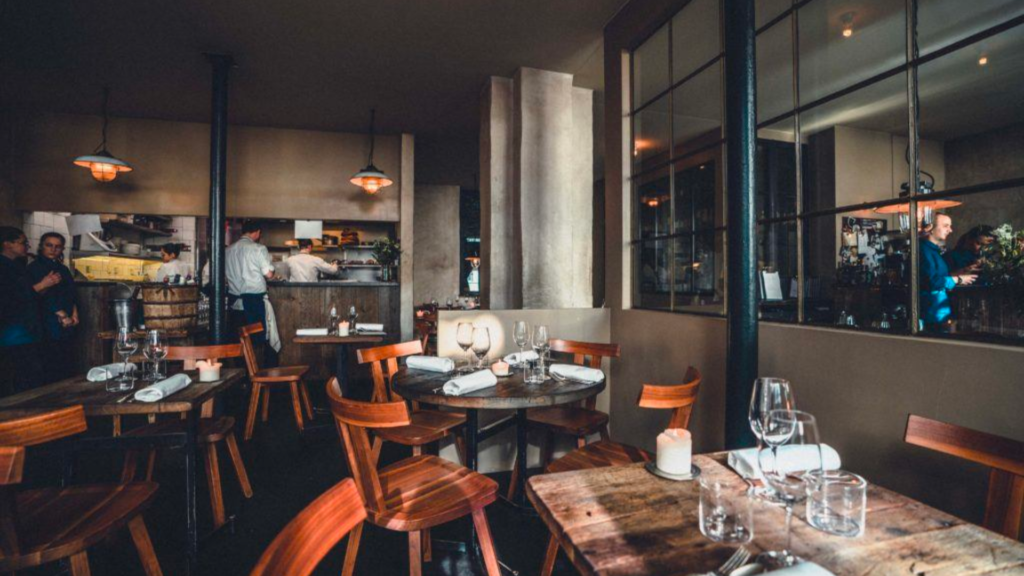 GALLERIES
Galerie Perrotin: Though it has since expanded across the globe, this gallery was originally founded in Paris in 1990 by Emmanuel Perrotin, who is committed to showcasing the ambitious works of his diverse roster of artists. Perrotin has recently expanded its mission to produce editorial content and panel discussions, concerts, and educational workshops for children.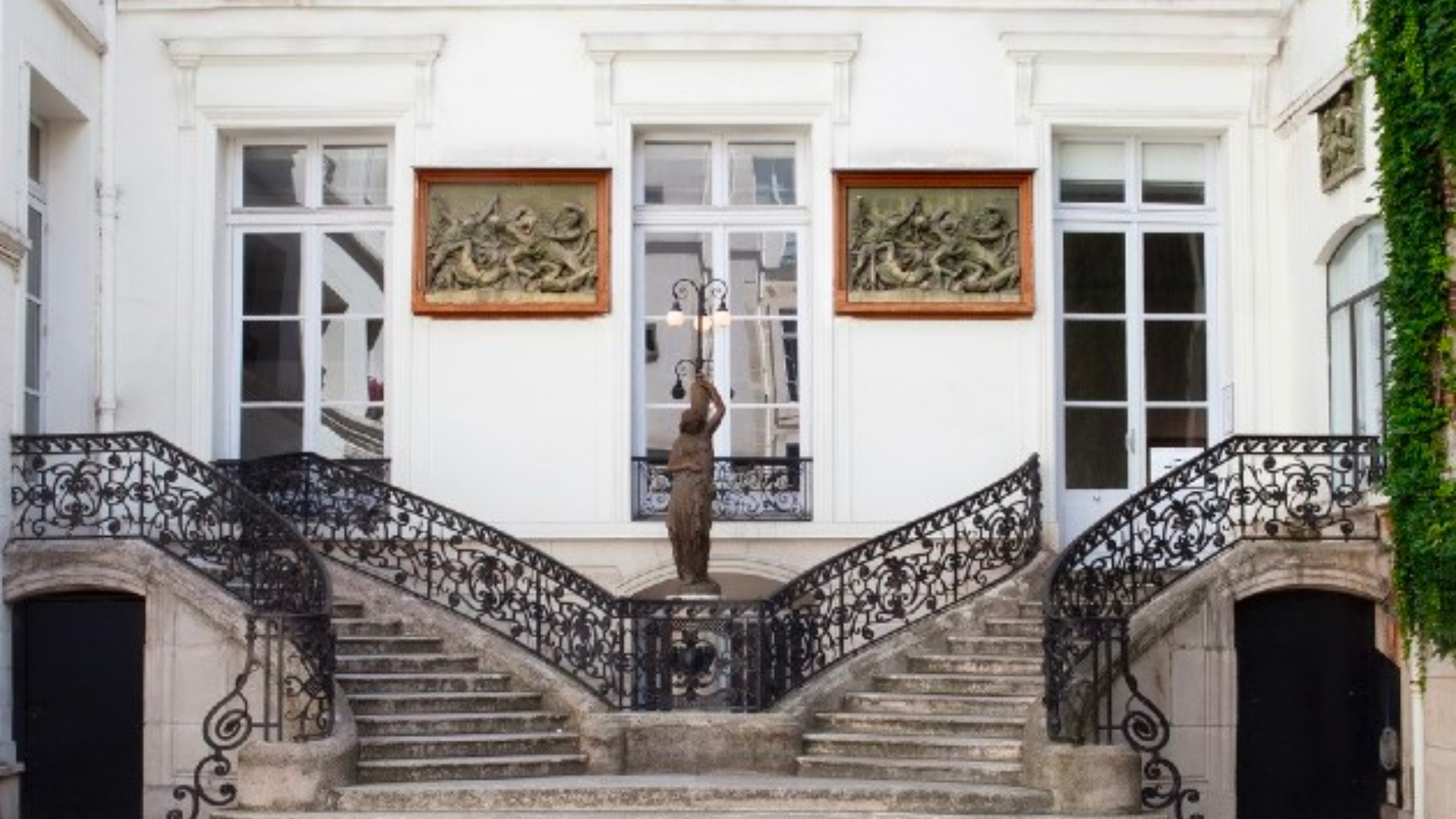 Galerie Thaddaeus Ropac: Paris is home to two of these internationally esteemed galleries, one in Marais and the other in Pantin, an early 20th century ironworks factory whose spacious setting allows for an extensive display of large-scale artworks and immersive art experiences.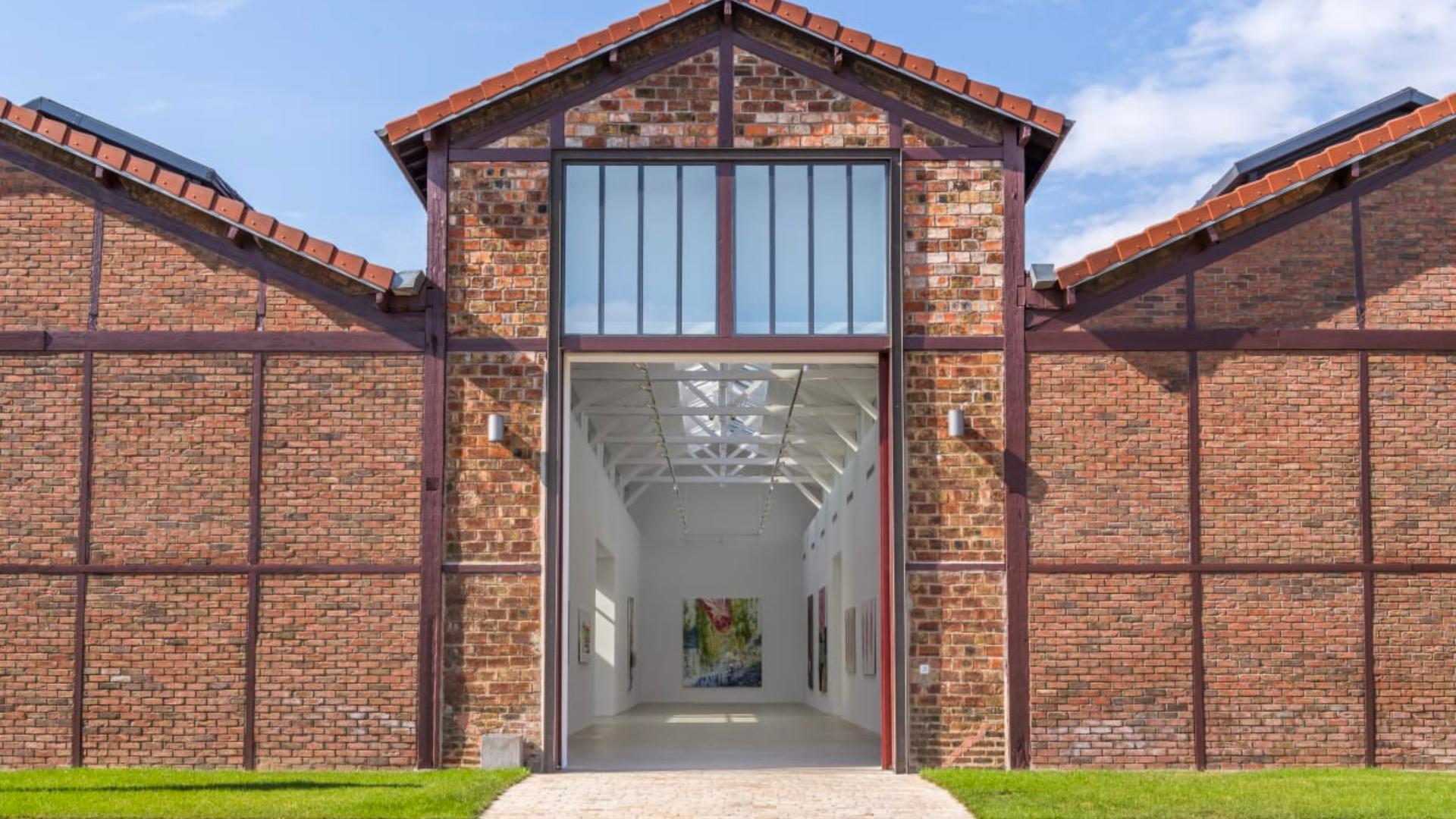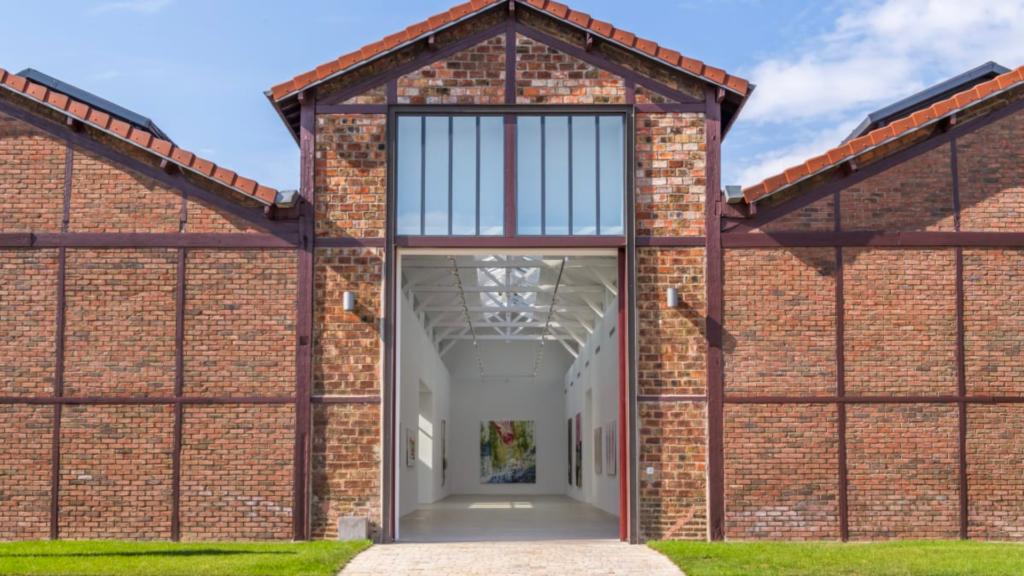 Galerie Daniel Templon: Among the most established Contemporary Art galleries in France, the gallery features established artists, international mid-career artists, and the experiences of younger artists all in one.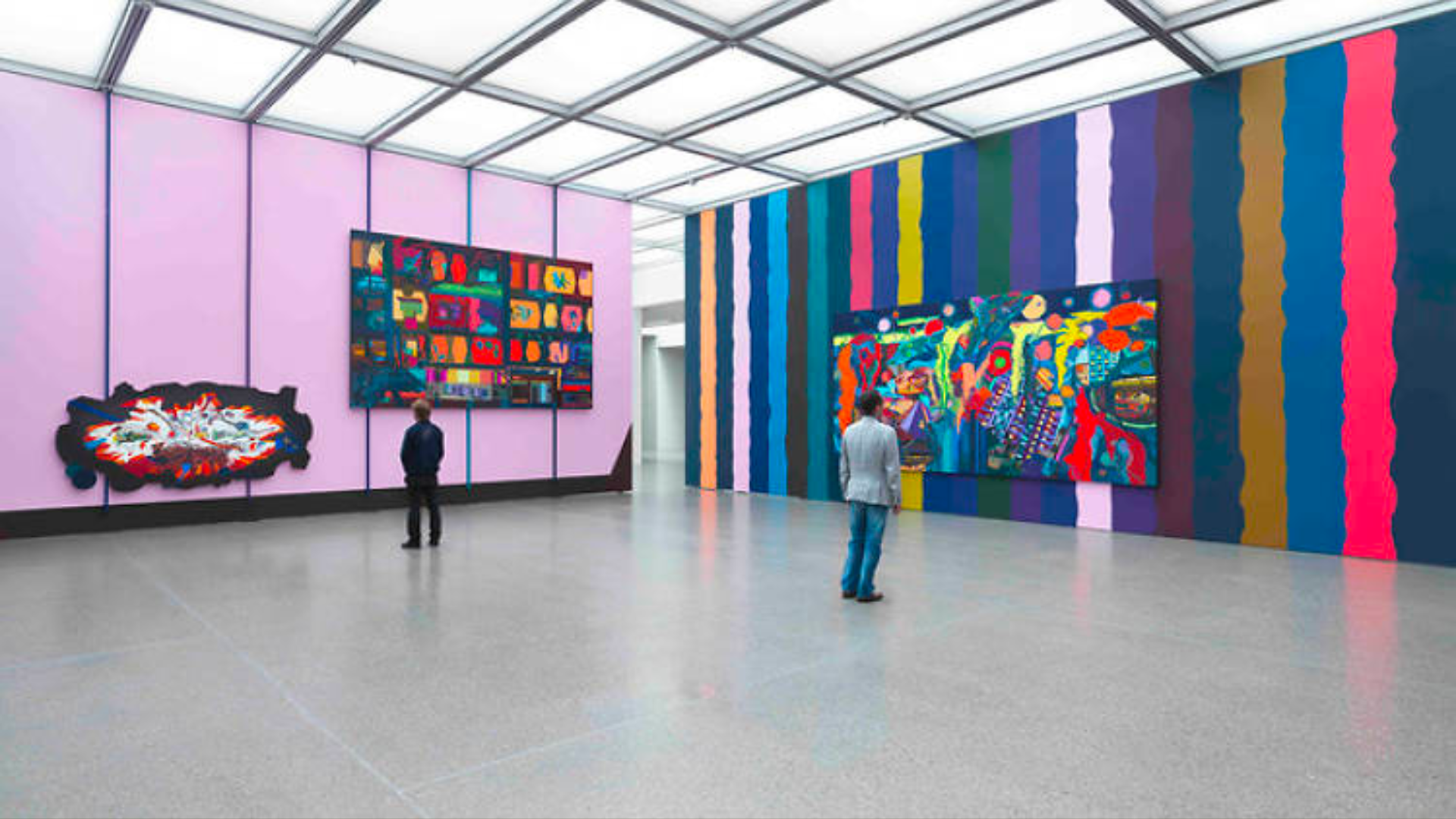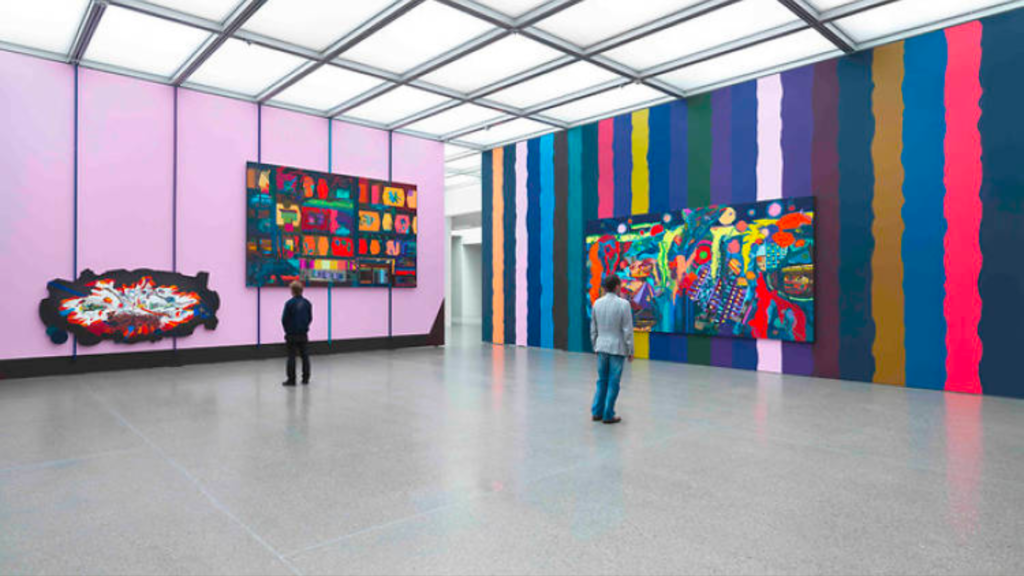 Galerie RX: In 2016, Galerie RX strategically relocated to Le Marais, where the heart and flow of contemporary art is undeniably rooted in its people.  This intimate gallery sits in an antique mansion between Musée Picasso and Musée de la Chasse er de la Nature, and maintains a focus on contemporary photography and mixed-media art.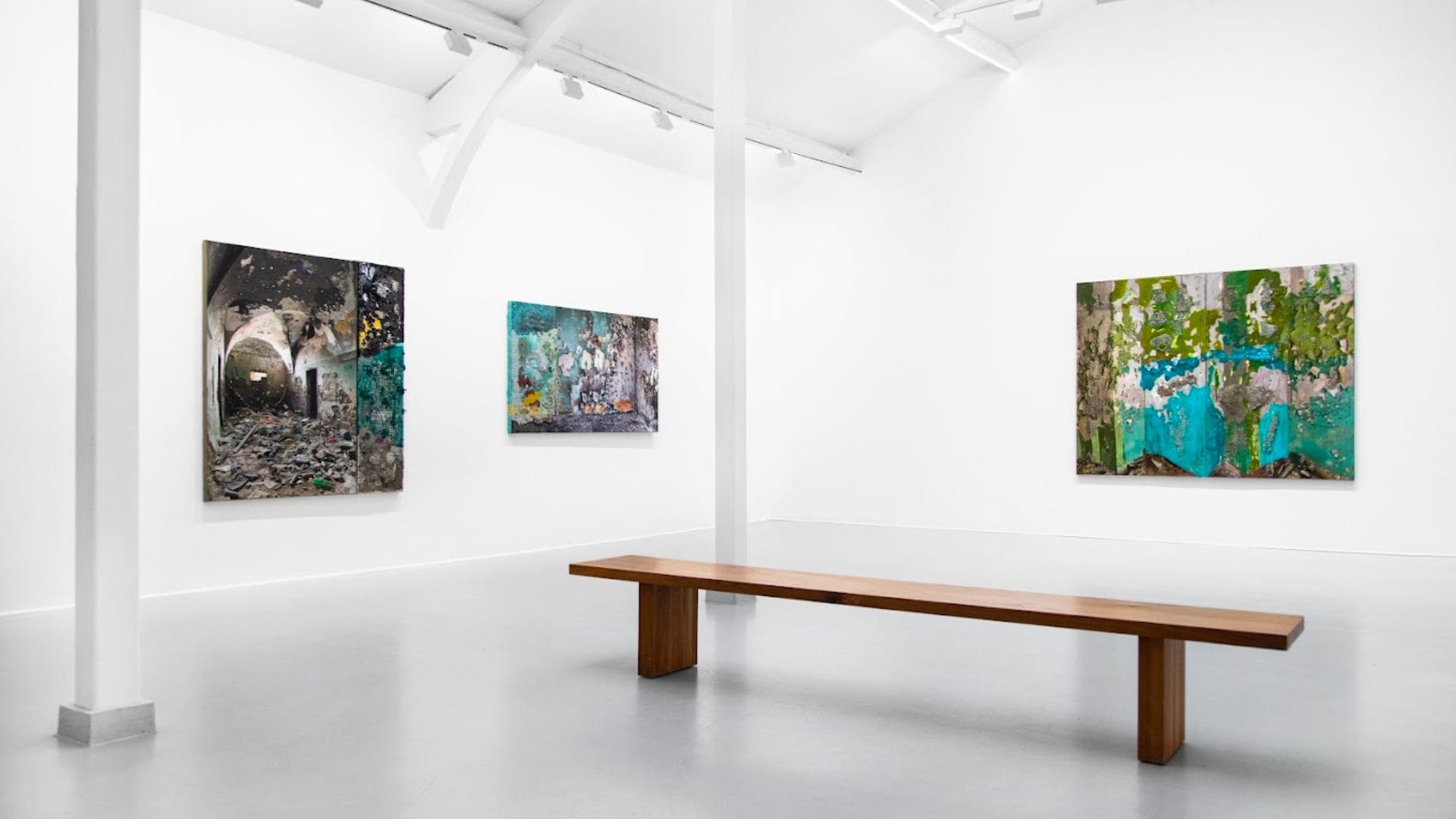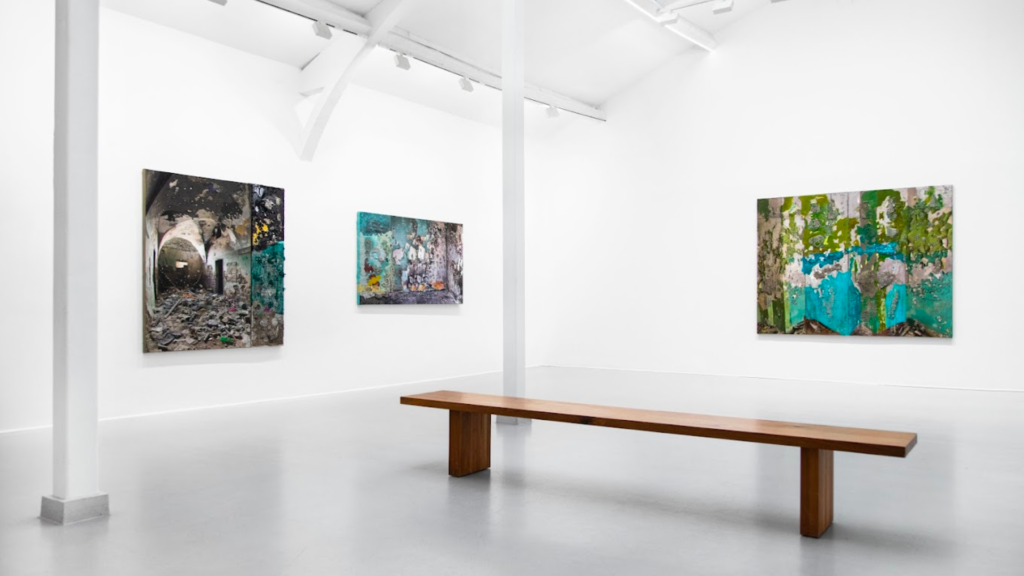 Galerie Yvon Lambert: Yvon Lambert opened his gallery at 108 rue Vieille du Templein the 1960s to showcase his personal collection before featuring exhibitions by other major artists of the time. Though this gallery is now closed, he and his daughter Eve opened a gallery, bookshop and publishing house located at 14 rue des Filles du Calvaire.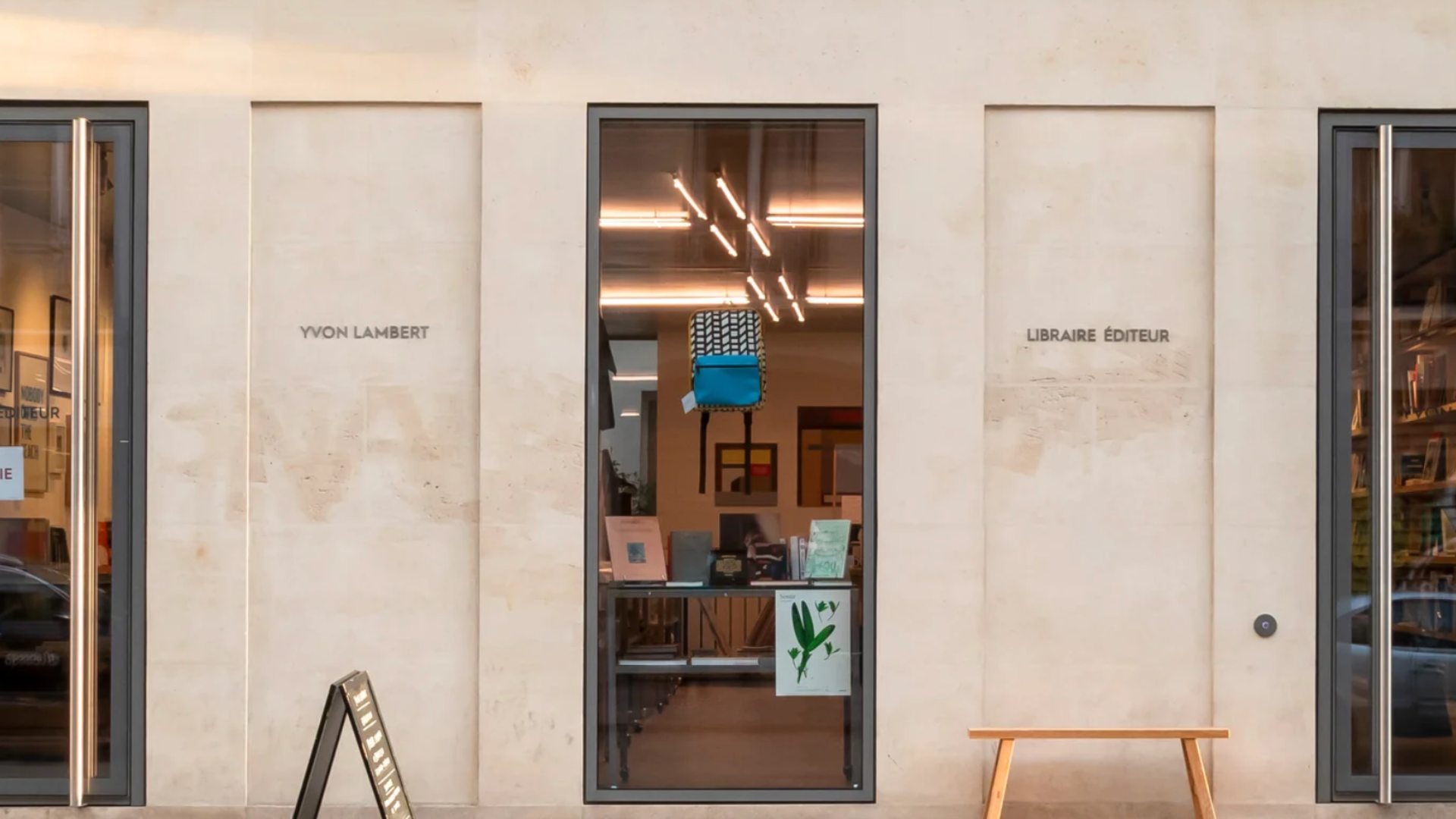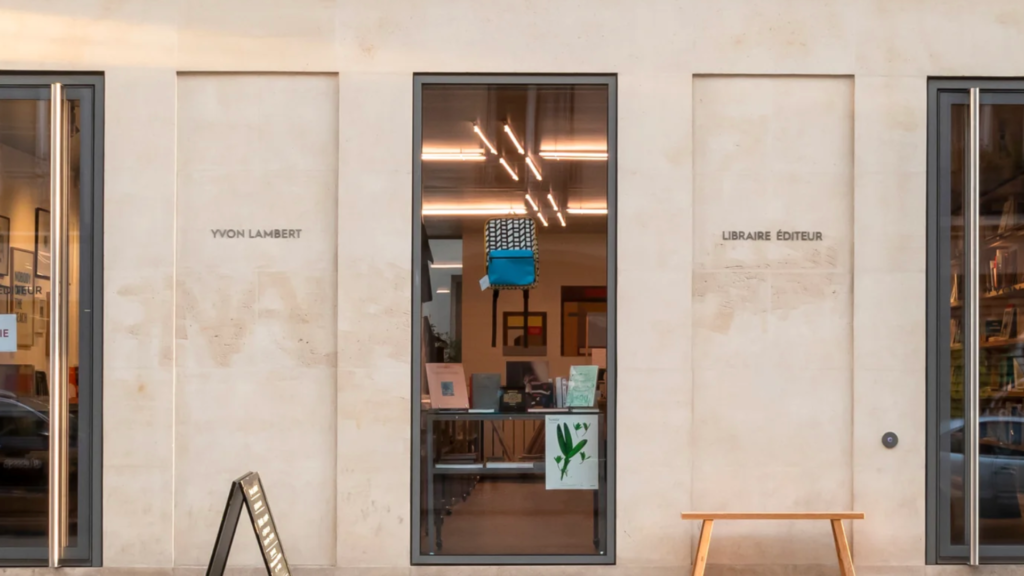 SHOPPING
Le Bon Marché: Le Bon Marché is one of the world's oldest and most iconic department stores, its beginnings rooted in "a new kind of store that would thrill all the senses." Not only a department store that showcases an array of original creations and limited editions, Le Bon Marché is an exhibition space that features contemporary art and furniture collections by established and emerging artists alike. "This approach – unique among department stores – is testament to Le Bon Marché's desire to combine emotion and amazement in one exceptional space."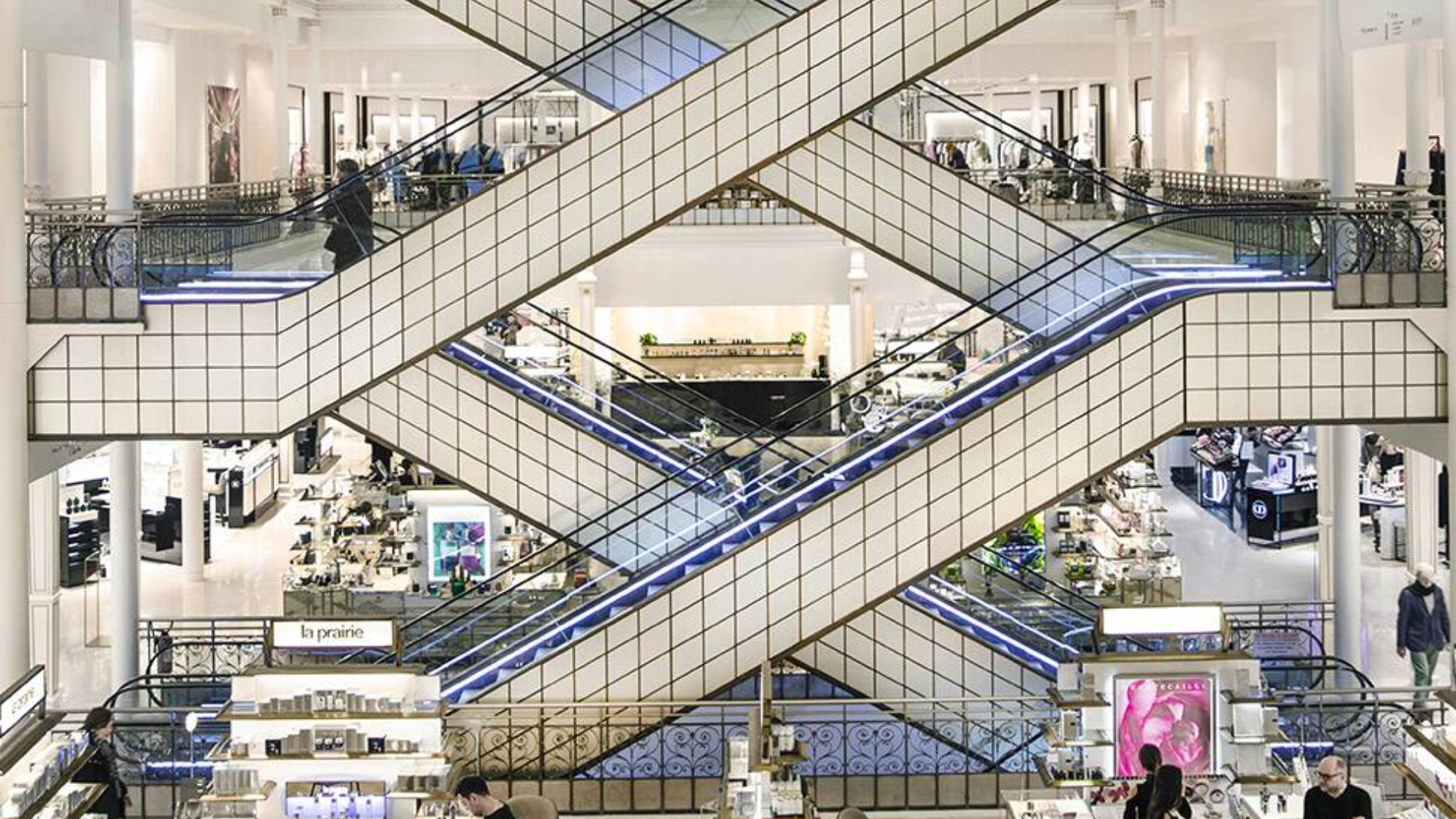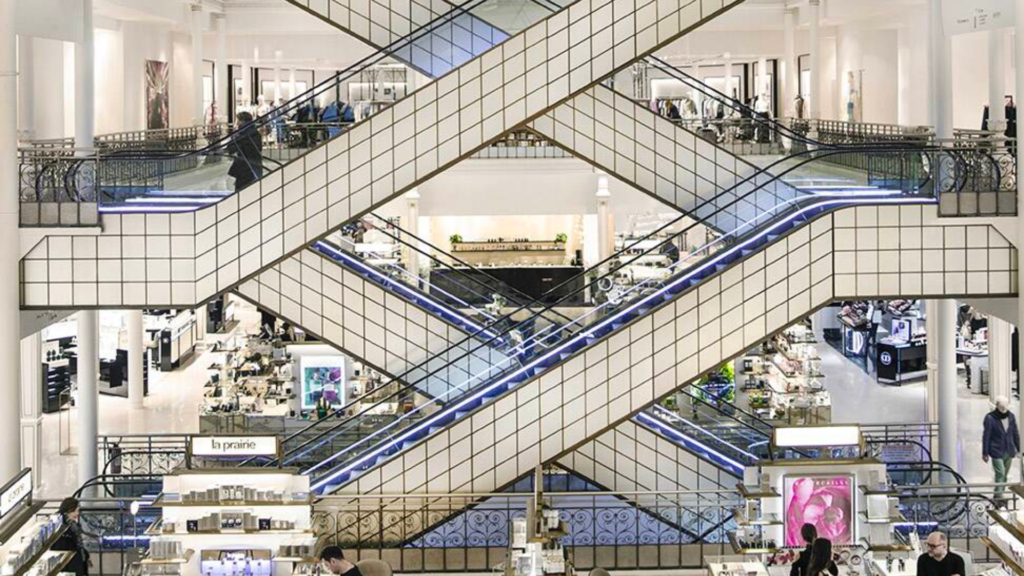 Saint-Ouen Flea Market: Recognized as the largest antique market in the world, this sprawling market holds over 2,000 stalls. Perhaps the best way to find the next treasure that deserves a spot in your home is by booking a Paris Flea Market tour, guided by a local Parisian art buff who gives shoppers the tools to comfortably explore the attraction.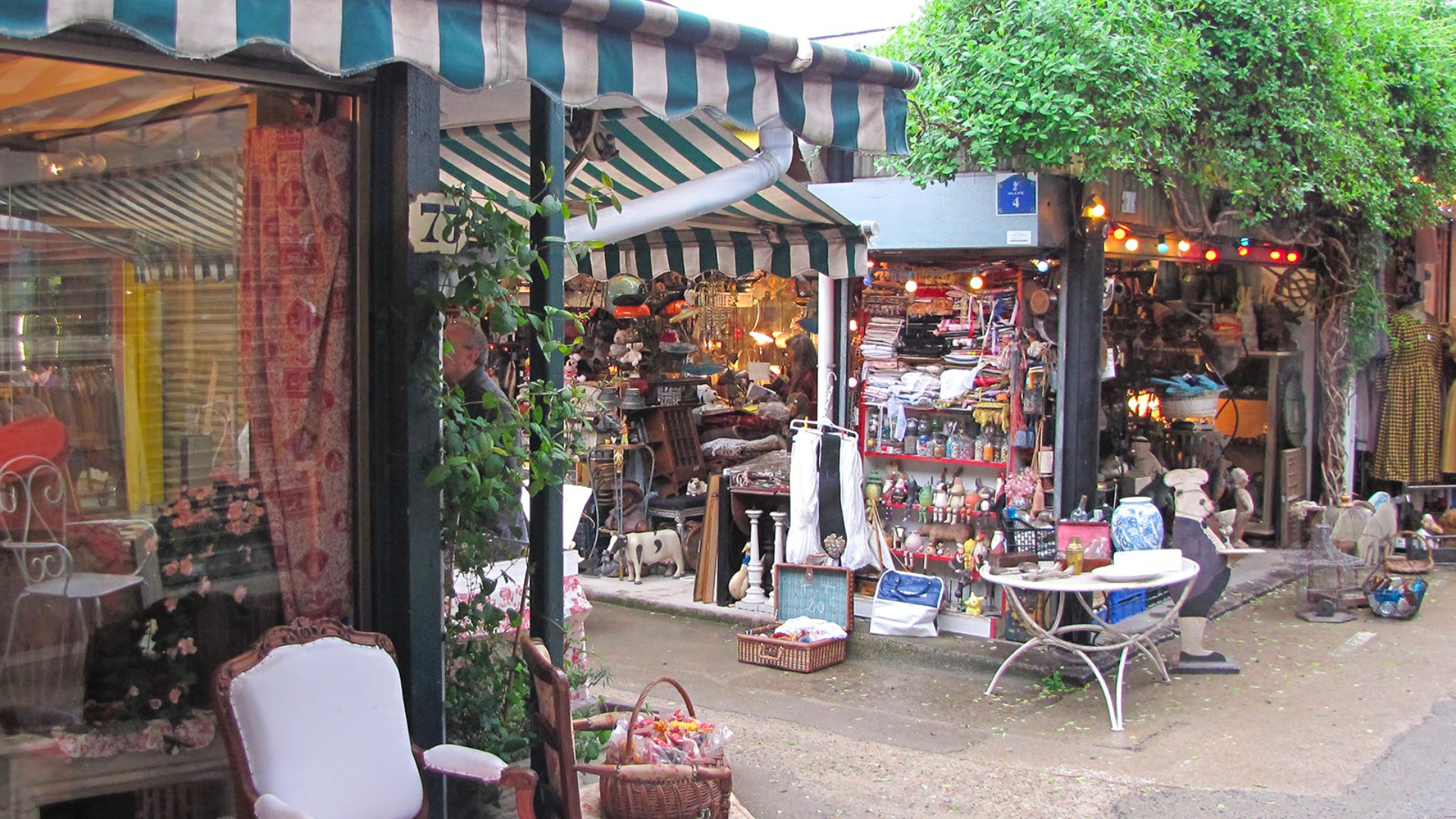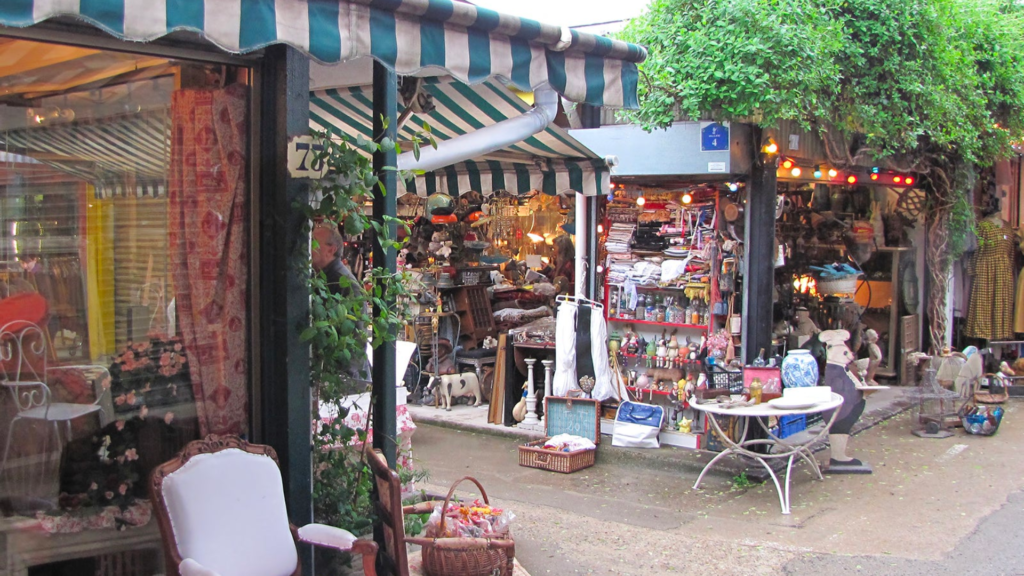 Officine Universelle Buly 1803: Step into a world of timeless beauty at Buly 1803, a boutique that specializes in luxury beauty and grooming products. Inspired by traditional apothecaries, it offers a myriad of perfumes, skincare, and home fragrances, all presented in elegant, meticulous, and customized packaging – the preparation assistants are all trained in calligraphy, engraving, and embossing, helping "transform beauty into a personal affair."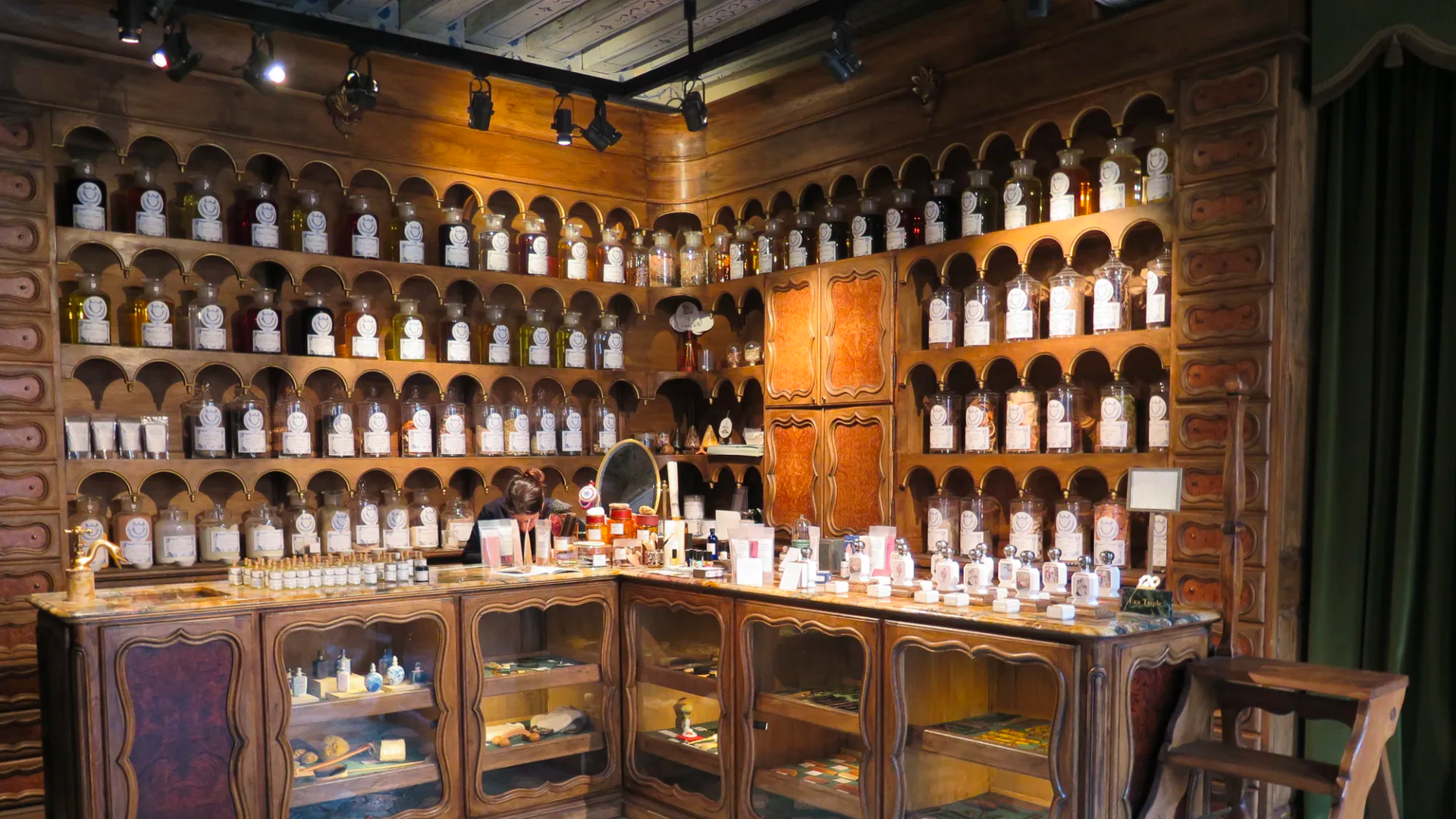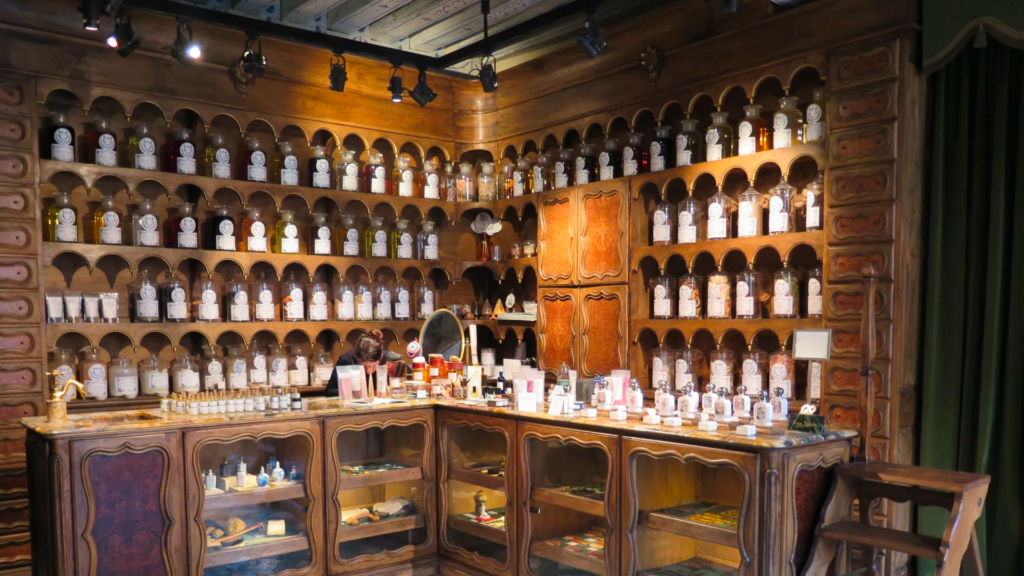 La Maison du Chocolat: Indulge in artisanal chocolates made by hand in Nanterre, close to Paris, by Chef Nicolas Cloiseau. Not only delectable, but sustainable, these treats use local cocoa beans, do not contain any palm oil of GMOs, and are carefully hand-packaged in recyclable boxes.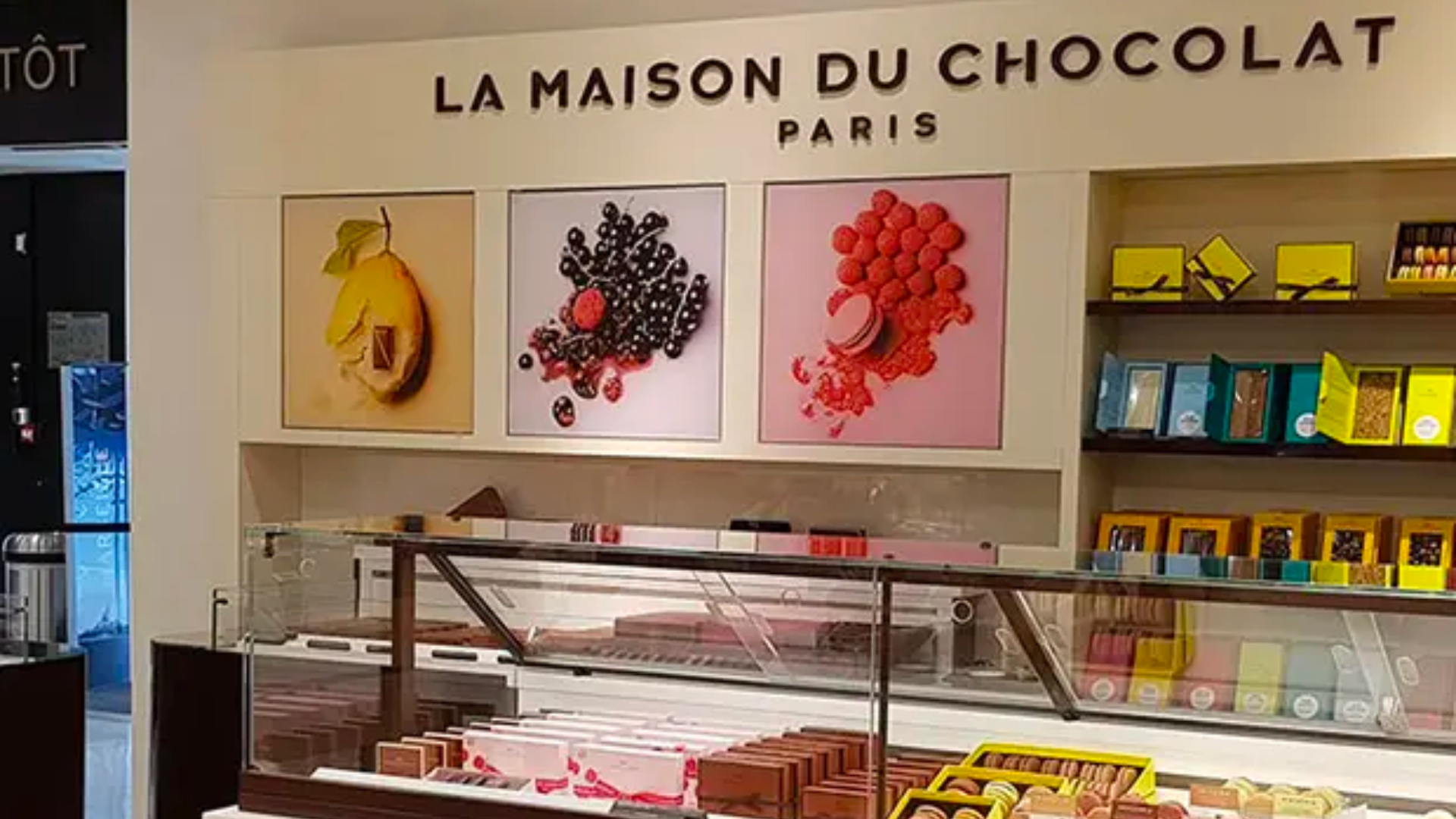 Anywhere in Le Marais!
—
From the hidden art galleries to the charming boutique hotels, and from the enchanting streets of Montmartre to the vibrant energy of Oberkampf, Paris reveals its secrets to those who wander off the beaten path. As you bid au revoir to the City of Light, let these hidden gems be a reminder that Paris holds endless enchantment for those who embrace its beauty, uncover its secrets, and cherish the memories woven into its very fabric.
À bientôt.