GRAND CAYMAN
Having lived on the East Coast for more than half of my years on the planet, the Caribbean was my go-to vacation place. I've been pretty much everywhere in that part of the world…except for the Cayman Islands for some reason.
Now living in the Los Angeles area for nearly 20 years and being one of those one-week-at-a-time vacationers, the Caribbean has been elusive as the travel to and from pretty much knocks out two full days of "me" time. As a result, we've been traveling to Riviera Maya and Costa Mujeres as the direct flights into Cancún from LAX can have you on the beach in mid-afternoon if you leave early enough. And sometimes, we've selected Hawaii but I have to tell you, it's just not the same to me. Not only is it difficult for individual travel, but not having a direct flight to the Caribbean knocks it out of the running for West Coast-based companies who want to do their meetings there.
Now there is a terrific way to head to the Cayman Islands with the first-ever direct flight from LAX to Grand Cayman on Cayman Air. For the time being, flights are once a week but that will ramp up quickly over time as demand no doubt increases. I mean, the flight is about 5 ½ hours. You can literally get there in the same amount of time you can get to Hawaii or Cancún.
For business travel, the aircraft itself is not yet ready for [business] prime time. With a fairly standard first class cabin, there is no WiFi, no in-seat electricity, and no economy-plus seating of any sort in the main cabin. So, for those who are a bit spoiled (like myself) or are compelled to work while in the air, it is not quite as comfortable as you might like. But I'm thinking the destination is well worth it to be honest…
Now, we get to the good — actually the great — stuff.
Grand Cayman is gorgeous. As soon as you glimpse its silky white sand, turquoise waters, big sky vistas, low and pristine architecture, and abundant flora and fauna, you know you have arrived in a very special place in the Caribbean.
From the airport, you are whisked away to your hotel in a matter of minutes; this island is so incredibly easy to get around. Even walking along the beach to various hotels is easy!
Here's our hotel spotlight – in no particular order!
THE RITZ CARLTON GRAND CAYMAN
You immediately know you are at a Ritz Carlton the moment you pull up to the portico. The doors open to you and you enter a refined British Caribbean resort atmosphere with sand tones intermixed with tranquil blues and greens and wonderful textures in fabrics and styling; it's more like one's beautifully appointed living room than a hotel lobby. It is light, airy, and oh so sophisticated without any semblance of pretension. For incentive groups or high level meetings where brand matters, you can't miss by being here.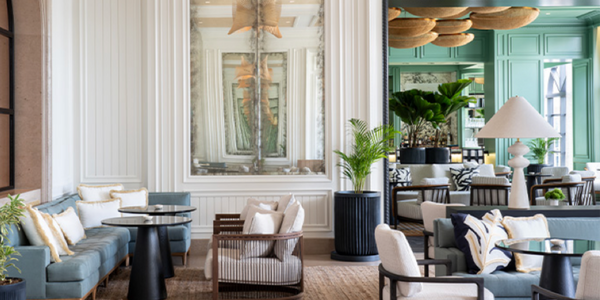 There are wonderful cozy nooks and crannies everywhere inside and out and despite its 363 rooms and suites, plus 60 residences, you feel like you're in a beautifully fashionable estate all on your own (understandable as it is situated on 144 acres). Some might argue that its sprawling blueprint might be too large to navigate, but that's all a matter of preference.
Oddly, most of the rooms do not face the ocean which could be disappointing to some. When in the Caribbean, it's one of the things people love particularly if you are in meetings all day – first thing in the morning and before heading out for the evening, gazing out across that beautiful sea might be something you'd miss. But it's an easy walk to the beach with ample cabanas, umbrellas, chairs, and beach beds. What we found here and at most of the resorts was that the beach setup was a bit crowded. I'm one of those people who don't prefer to spend my beach hours in lined up chairs in rows – but it's easy enough to grab a chair and find some more private space right at the shore.
Back to the rooms. Beautifully soothing and spacious at 480 square feet with high ceilings – simply pristine in every way. And for meetings and events requiring upgrades, well, why not ask for one of the Presidential suites (joking, but not…). Truly one of the most beautiful suites I've seen in a long time.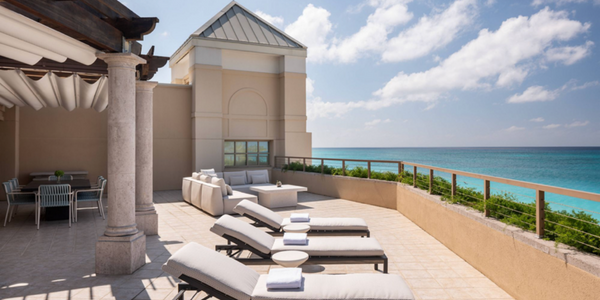 The etceteras:
6 bars and restaurants (including Blue by Éric Ripert, which is the only AAA Five Diamond restaurant in the Caribbean)
Two outdoor pools
Fitness center
Fabulous spa you won't want to leave….ever…
9-hole golf course (I don't play, but I hear it's "challenging")
13,000 square feet of meeting space and the largest ballroom in Grand Cayman (900 people theatre-style in the Royal Ballroom) — plus, gorgeous outdoor space for receptions and dinners
Eco-program for kids and adults
Tennis, pickleball, and basketball
Permanent local art collection
Helipad
KIMPTON SEAFIRE RESORT & SPA
I have to admit, I'm a little bit biased as I have been a fan of Kimpton since my early days in San Francisco and loved the opportunity of staying in their quirky boutique hotels there. A little known fact is that the founder, Bill Kimpton, suffered from depression and developed his hotels as an "antidote to his melancholy and adverse reaction to monotony". Today, Kimpton is part of IHG, however, the properties still have that "je ne sais quoi" that sets them apart from other hotels.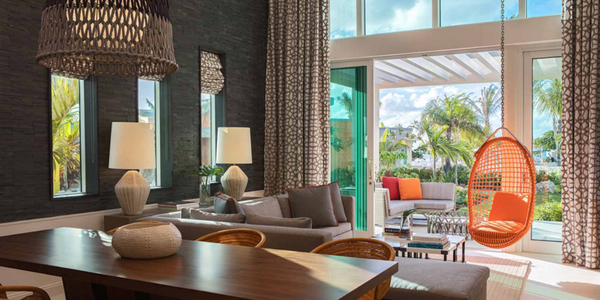 Noted #1 in Best Cayman Island Hotels by U.S. News and World Report, this property sits 24 feet above sea level, so spectacular vistas from mostly 264 water-view rooms and suites are to be enjoyed even on the lowest floor (this property is the tallest hotel property thus far on Grand Cayman, but no skyrises here at all). The hotel's apt name Seafire comes from vibrant sunsets to die for — its open-air design provides a seamless transition from indoors to outdoors. Juxtaposed against that openness are small "secret sanctuaries" and quiet places to meet up socially or just curl up with a good book.
The rooms are beautifully designed with special touches everywhere. That Kimpton feeling is very evident.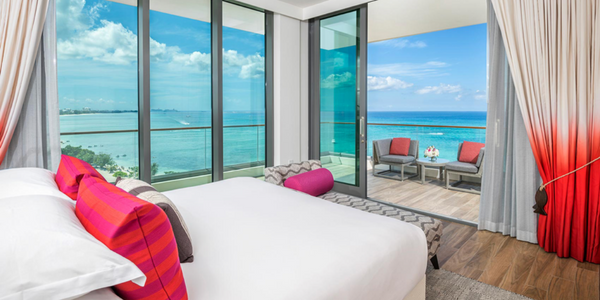 It's impossible to detail the food and bars without paying homage to the most inventive bar I've ever experienced – Library by the Sea. A cocktail bar like no other. Original cocktails are detailed in a book and crafted based on a range of literary works – each with an inventive story and accompanying elixir. The bar prides itself on those, in addition to some of the most coveted liquors in the world. It is truly a one-of-a-kind experience. Combined with small and delicious light bites, you'll find yourself here most evenings just before dinner as there is so much to experience.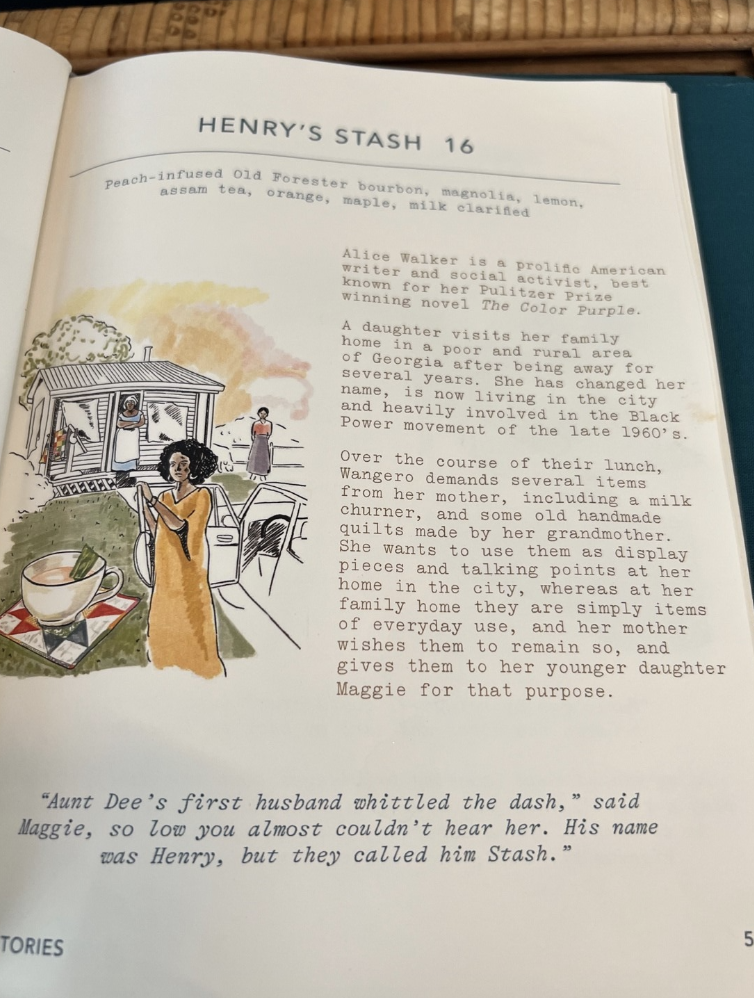 Library by the Sea is complemented by several dining options however there are two standouts for me. Avecita, a five-course, interactive dining experience with only ten coveted spots available per night – complete with beverage pairing. This is the perfect extra special thing to treat your VIPs or high level execs to. What's also great here are the various themed dinner events. Most of the Grand Cayman hotels offer this, however, Kimpton Seafire does it in a very sophisticated and non-touristy way.
The meeting space is as pretty and delightfully eclectic as everything else at this resort. It has a total of 20,000 square feet of space in a variety of configurations and great outdoor space.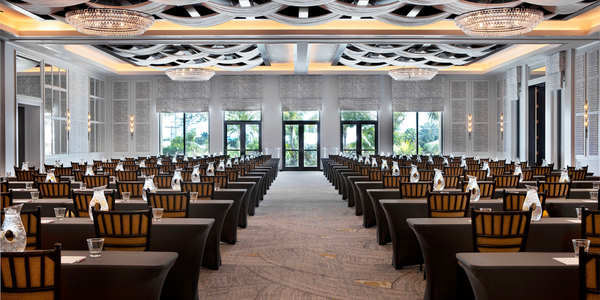 The etceteras:
Luxurious and pristine spa with 7 treatment rooms and plunge pool
1,770 square foot ocean facing fitness center
Three unique dining options
Kayaking, sailing, paddleboarding, and jet skiing on property
Private cabanas to reserve
Family friendly: Camp Seafire for kids from 5-12 (and even some very cool family suites with bunkbeds!)
MARRIOTT GRAND CAYMAN
Now on the Marriott Resort, home of the best lobby experience in Grand Cayman.  Hip and newly renovated with a ship-to-shore concept design, open-space galore, a perfect blend of color and texture – you just don't want to leave! Not to mention it serves the BEST morning coffee. The renovation/transformation covered all public areas including the lobby, restaurants, ballroom, meeting rooms, and fitness center.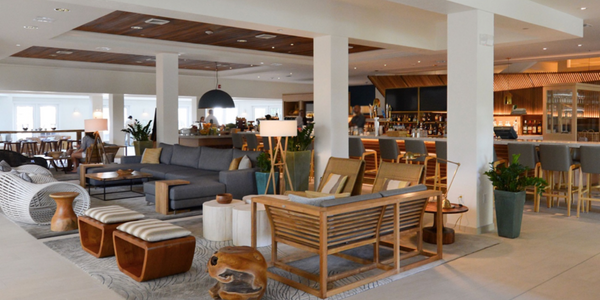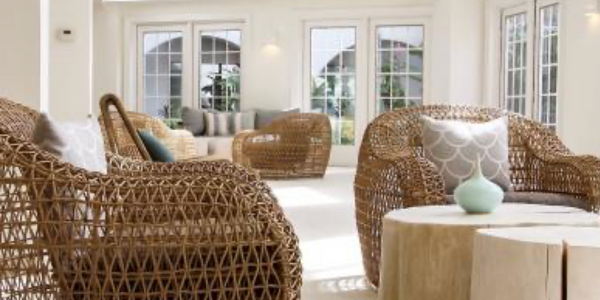 First, the bad news. Hurricane Ian, which whipped through the Caribbean in late September 2022, pretty much erased the Marriott's beautiful beach. The hotel rallied by cleverly providing access to the water, but it's not the same, if you know what I mean. You can sit on the deck and look over the ocean but you don't have those soft waves tickling your feet, you know? The good news is that there is a huge fund being allocated to restore the stretches of 7-Mile Beach overall and Marriott will no doubt benefit, but it does take a moment to get used to…
Despite the beach erosion, the outdoor space here is lovely and abundant, and the hotel blends indoor and outdoor meetings seamlessly and creatively. Almost 5,000 square feet of indoor space is available with some great little spaces for executive meetings.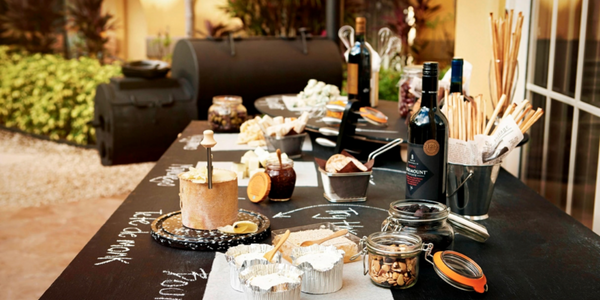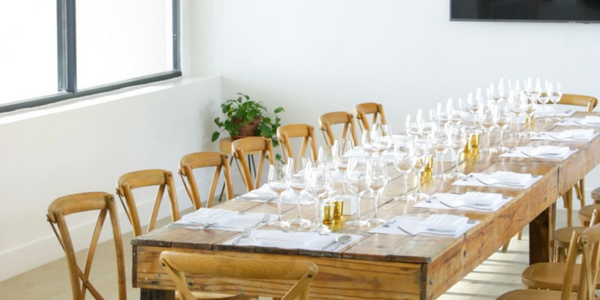 What's great about a Marriott flag in general is that you know what you're going to get. Reliable. Predictable (in a good way). Something for everyone. This resort is no different.
While the rooms might be considered more on the basic side in comparison to some of the other resorts we visited, they are spacious, comfortable, and well-appointed. Out of the 295 rooms and suites, 72 of them have ocean views, which may be troublesome to some groups who require parity in terms of guest accommodations.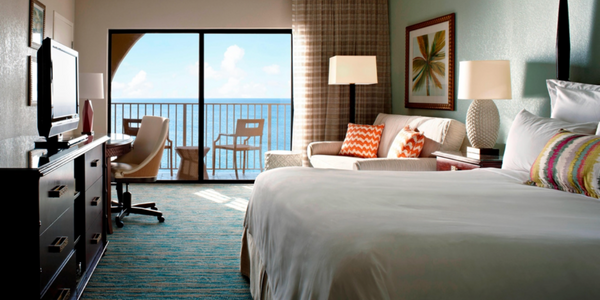 The etceteras:
Nice spa
Four restaurants
Fitness center
Big and great pool
Kid friendly with Kids Club for ages 5-12; plus babysitting services
HAMPTON BY HILTON GRAND CAYMAN SEVEN MILE BEACH
Okay, so if you are an experience maker (our moniker for "planner") and you are considering offering up Grand Cayman as an option for your client or company when you think of a resort experience, Hampton might not roll off your tongue but – and it's a BIG BUT – that is because you haven't seen the Hampton Grand Cayman. What a delightful surprise in every way! Our (admittedly spoiled and very discerning) group loved it!
"Why?", you might be wondering…oh, so many reasons!
Unpretentious
Light, bright, and airy
Whimsical
Cleverly laid out and designed
Smart room layouts
So much character
Chic and modern
Easy to get around
Happy people everywhere
Home away from home
I could go on and on. Here are some photos so you can see for yourself!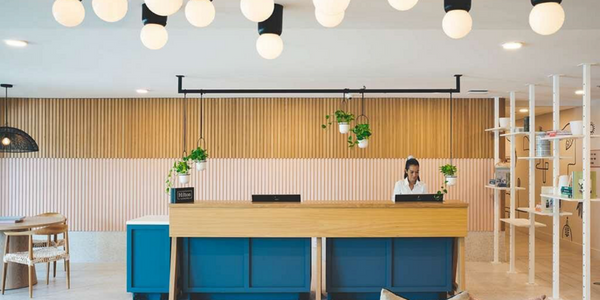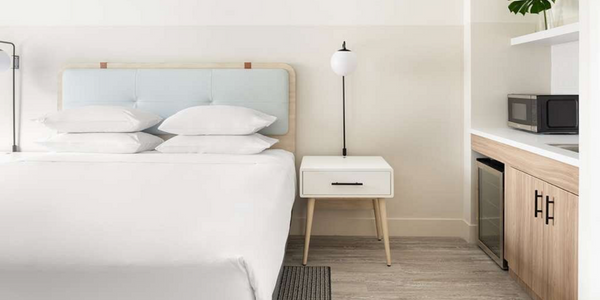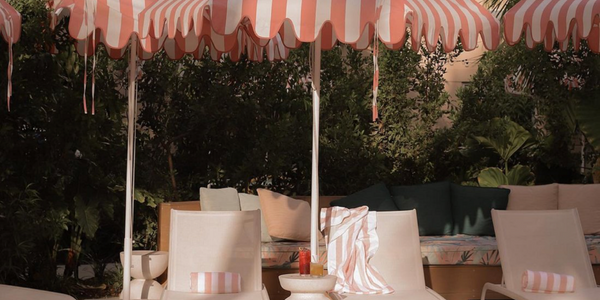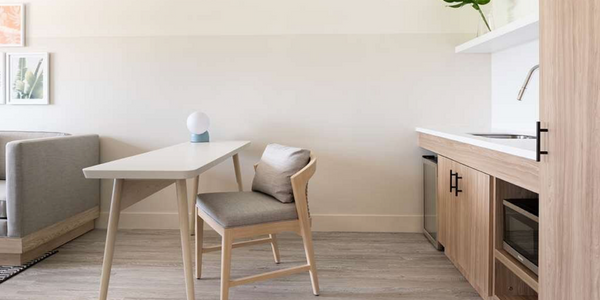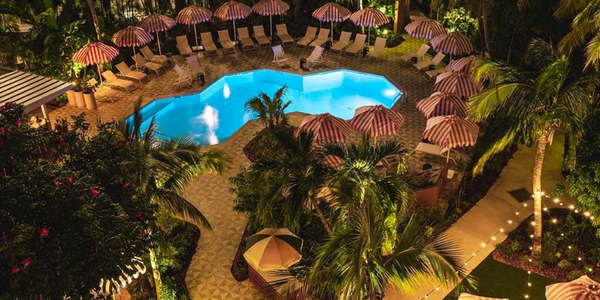 No matter where your group stays in Grand Cayman, you have to bring them to Ms. Piper's Kitchen & Garden, a gloriously vintage and eclectic place which is a Grand Cayman destination all its own. Created as a fantasy figure, Ms. Piper's place is a reflection of a life well-traveled. From the seemingly handmade menu with handwritten recipes and daily specials, to a wonderful centerpiece family-style table, to something of wonder and delight everywhere you look, this is a place not to be missed.
I can't say enough about this property – just loved it in every way!
The etceteras:
Chic loft vibe
Free hot breakfast
Free wifi
Fitness center
THE WESTIN GRAND CAYMAN SEVEN MILE BEACH RESORT & SPA
And I've saved the best for last – the Westin Grand Cayman Seven Mile Beach Resort & Spa. (And yes, I'm a bit partial to it as I was one of a very lucky group of hosted guests.)
The location is absolutely perfect – you can't get any closer to the beach – and if you're lucky enough to score a beachfront room on the first level, you'll step outside of your back door and you will literally be dipping your toes in sand. This place is so perfectly and elegantly laid back. A truly unpretentious vibe, casually yet elegantly appointed, spacious and airy rooms, with a fabulous open lobby that feels like you're in some rich and famous person's vacation escape.
In addition to 343 accommodations, there is great space for groups – 70,000 square feet of indoor and outdoor space with a fabulous ballroom and lawn that sits right adjacent to the beach.
The food is spectacular with the highlight being woto (Carib for "fish"), which served up the most incredible chef-crafted sushi, poke, and ceviche I have ever experienced – anywhere in the world (and when you've produced events in 50 countries, that is saying a lot!)
To be fair, the food is spectacular everywhere in this resort. You simply can't go wrong and the only thing you'll have trouble deciding on is whether or not you really want to leave the hotel to head out elsewhere to dine. Every restaurant has it own unique vibe and you won't get tired of any single one of the menus.
For those of you who are or who host spa aficionados, my treatment at the Hibiscus spa was one I can't remember having enjoyed so much before. Intimate and inviting with a great sense of place, my much-needed two-hour escape was wonderful. Again, there is that word "unpretentious" but what I really mean is "authentic". This is a resort that embodies Grand Cayman as a whole – one that leans into its naturally beautiful environment and complements it subtly yet perfectly.
The beach can get a bit crowded but if you walk to either end, you can easily nab a quiet space of your own and still benefit from attentive beach butler service. Additionally, there is ample cabana space so it's easy to reserve a few that are near each other and create a little oasis for your guests to visit throughout the day.
Pictures don't do justice to the overall experience…but nevertheless…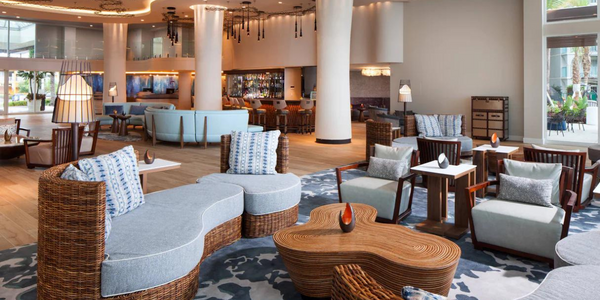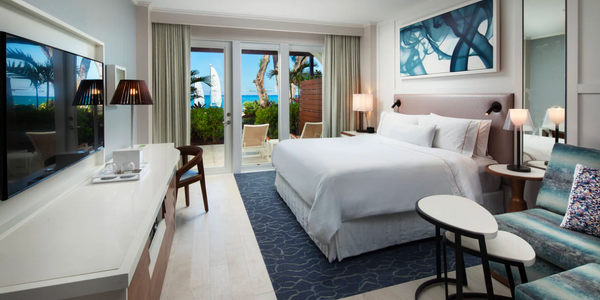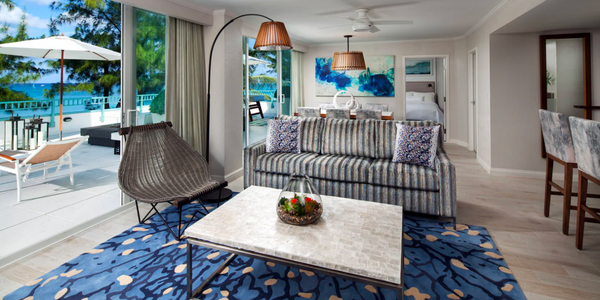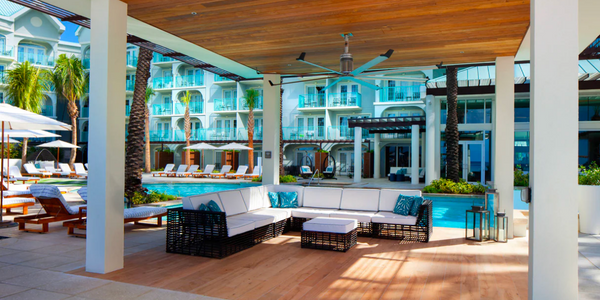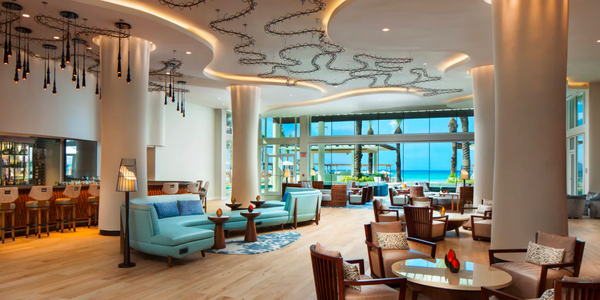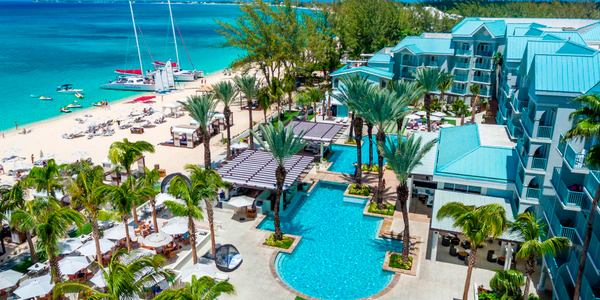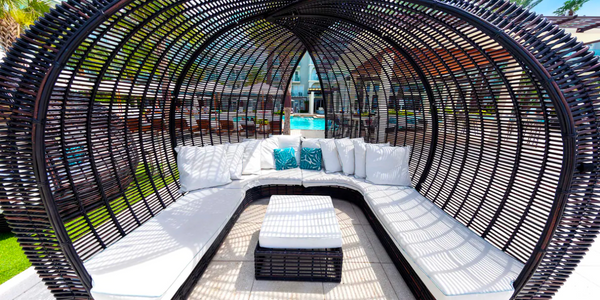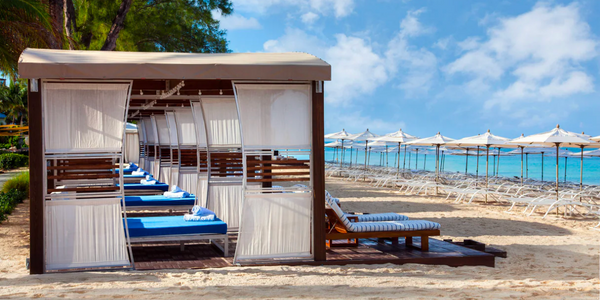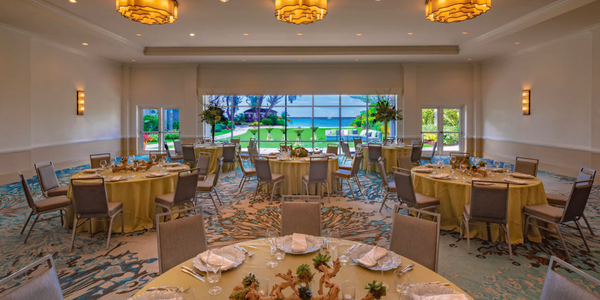 The etceteras:
Fitness center
Wonderful spa
Great meeting space
Snorkeling and watercraft rentals
Perfect cabanas
So there you have it.
Special thanks to so many people who made sure every moment of our trip was a "moment in time". You know who you are…